Find News by Subject:
In a study conducted by Roy Morgan Research, one in eight Australian consumers prefer locally made vehicles for their next new-car purchase today, down from one in four a decade earlier.
As Chevrolet slowly exits from the European market while Holden exits the production line altogether, General Motors is mulling over increasing exports to Australia out of South Korea.
Though the local auto industry in Australia is slowly drawing to a close, a few Opels will soon be found in Holden showrooms, beginning with the Cascada convertible.

As far as automotive marketing goes, a truck story is always going to appeal to your emotions. More so than any passenger car, truck buyers ask more from their pickups, put them through more strenuous tasks and treat them in a very different way.
It's fitting, then, that Australia's Ute has a similarly heart warming story, one that we can all connect with – even if the Ute was never sold here. Read More >
Sources close to Toyota say the engine plant in Altona, Australia will likely be relocated to Siam Toyota Manufacturing in Thailand once the automaker ceases Australian manufacturing operations in 2017.
Toyota announced Monday that as of 2017, the automaker will no longer manufacture any of their vehicles in Australia, driving in the final nail to the coffin containing the nation's local automotive industry following similar announcements by Holden and Ford.
In the wake of General Motors' decision to cease all manufacturing operations through Australian subsidiary Holden by 2017, the Australian government has announced that they will create a $100 million AUD ($89 million USD) fund for affected employees.
Holden informed the Australian federal and state level governments that it will cease car production in Australia by 2017, citing a "perfect storm" of unfavorable exchange rates, high production costs and a small but competitive car market that has seen sales of traditional Australian-made rear-drive sedans and Utes plummet in recent years. An estimated 3000 workers are said to be directly affected by the closure of Holden's manufacturing facilities.
If you want to see the future of Holden in Australia, this is it. Yes, it's the same car that Jack Baruth took to the woodshed in today's edition of TTAC, but it's also a harbinger of things to come for the iconic Australian marque, with the announcement that Holden's Elizabeth, Australia plant will be tooling up to produce the first ever front-wheel drive Commodore. And even that looks doubtful.
2016 will be a pivotal year for Holden's Commodore-based Ute. Declining sales and shifting production capabilities could mean that the traditional Aussie Ute could become extinct, as both the Commodore and Ford Falcon Utes die off.
At a dealer event in Sydney, Australia, Ford CEO Alan Mulally defended the company's decision to close its Broadmeadows and Geelong assembly plants in this country, saying it was Ford's only option if they wanted to remain in the Australian market, what Mulally called the most competitive in the world. The Ford executive also explained that the automaker is taking three years to manage to shutdown in order have an orderly transition and to treat "stakeholders" equitably. Read More >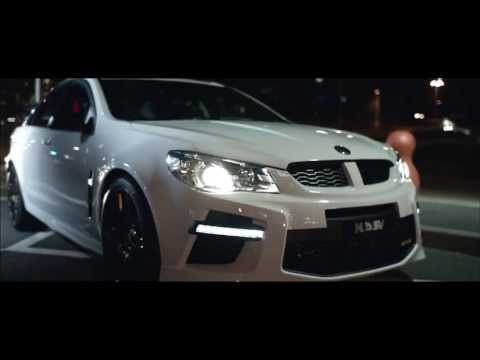 Holden and HSV try their hand at the "Imported From Detroit" style car commercial. As someone who has always been partial to Aussie muscle sedans, it's easy for me to say I'm a fan. No doubt the line about cars becoming "smaller, quieter and more vanilla" will resonate with many of us. In a country where the Mazda3 and Toyota Corolla have knocked the Commodore and Ford Falcon off the top perches of the sales leader boards, it carries extra significance.
After enduring what The Motor Report calls "a spiraling and damaging media campaign – run, in the main, by Fairfax media," Volkswagen spoke up. According to Reuters, "Australian Managing Director John White told Australia's Fairfax newspaper on Friday that VW "have issues" after car owners complained of transmission and engine failures causing loss of power, but did not order a general recall." Read More >
Australian media is reporting that Toyota is next in line for some government cash, following Holden's deal with the government to keep production of the Commodore and other models in Australia.