Find Reviews by Make:
| | |
| --- | --- |
| | The beginning of Chrysler stemmed from the ailing Maxwell Motor Company, which Walter P. Chrysler had been appointed to overhaul. While many Chryslers were simply re-branded Maxwells in the early years, the new direction of the company was to build affordable quality transportation. |
While Fiat Chrysler Automobiles has yet to announce fuel economy for the new 2015 Chrysler 200, the Environment Protection Agency inadvertently leaked figures for one configuration, the V6 AWD model.
Calling the 2015 Chrysler 200 an "improvement" would be damning it with faint praise. Rather than condemn it as one of the worst cars to grace our roads, I think it's safe to say that the outgoing version was rather dated and uncompetitive, even if the 200, and its former Dodge Avenger platform-mate, had a small but vocal following among a subset of TTAC readers.
When the wraps came off the all-new 200 at this year's Detroit Auto Show, it didn't look as if Chrysler had gotten their act together. Under the bright lights of Cobo Hall, the 200S that was displayed looked like the gawky,uninspired pastiche that resulted from a Chevrolet Impala had mating with a Dart. The faux-mag wheels and edgy blue color felt like Chrysler was trying a little too hard, and both myself and Juan Barnett were left unimpressed.. If Chrysler botched this, it would be the third consecutive launch gone awry, and strike three for the much touted, Alfa Romeo derived CUSW platform that is set to underpin much of their car and crossover lineup in the future.
While celebrating the successful turnaround for Fiat Chrysler Automobile's Sterling Heights, Mich. plant, CEO Sergio Marchionne proclaimed the issue of upgrades made to the Windsor, Ont. plant with help from Canadian federal and provincial governments one no longer worth discussing.
Fiat Chrysler Automobiles NV boss Sergio Marichonne, in talks with federal and provincial governments in Canada for loans to help prepare their factories in Windsor and Brampton, Ontario for new vehicle production, may come to a decision about moving forward with plans for where new minivans will be built by the end of March 2014.
I was shivering, I think, because I was low on blood. Ten days of internal bleeding, of cauterization, of six vials a day donated to the unworthy cause of redundant testing, of the dark brown surge through the catheter, of the bright red bloom in the water of the toilet bowl. Your blood keeps you warm. You don't realize it, but it does. Low on blood, low on heat, shivering in my shearling and cashmere Gimo's coat, backing my walker towards the open door of my rental.
There was an ugly whirr from the starter. A prehistoric noise, one that reminded me of the M-body Gran Fury my boss owned when I worked at a two-screen theater in 1989. The kind of scrape-and-moan that has long since been banished from modern cars. And it didn't catch. A new car, in the Year Of Our Lord 2014, that doesn't start. But when it did catch, on the second crank, the temperature display showed a nice round zero. Zero degrees. I can forgive that. I can forgive being a bit hesitant to start after days on the rental lot, at a temperature not so far above that at which Ketel One freezes.
"You and me, little guy," I said, patting the soft-touch dash, "we have some work to do, so let's get going." And we did.
Read More >
The American half of the newly dubbed Fiat Chrysler Automobiles reported a net income of $1.6 billion in Q4 2013, the majority of which came from a one-time tax gain of $962 million.
Buying a new car is exciting and if you are like me, you spend weeks comparing the possible candidates. You start out by looking at photos and reading road tests. You gather sales brochures, pour over the spec sheets and examine the option packages. You compare prices, build fleets of similarly optioned virtual vehicles at the manufacturers' websites and eventually head to the dealership. You kick the tires, poke, prod and handle the merchandise. You find things you don't like and things you do. You take a test drive, go home to think and come back to drive again. Eventually you buy.
Signing the papers on a new car is pure euphoria. It's an orgasm of consumerism. Your signature spills out the end of the pen and onto the paper in the ultimate release after weeks of delicate maneuvering and pent-up anticipation. It is the point where years of scrimping and saving intersect with the idea that the future is a real place and that you are committed to going there. When the act is completed, you are exhausted but happy. You've made your choice, are locked into the relationship and have no choice but to be happy with what you've done. You have invested too much to admit to making a mistake. Read More >
Two years ago, your humble author had some very nice things to say about the revised, Pentastar-powered Dodge Grand Caravan. Since then, I've put a couple thousand more miles on Caravans, including a fairly harrowing trip to Nashville in a low-spec variant, and, to quote Sean Connery, "I haven't changed my opinion.".
I never deliberately rent a minivan. Until this past Friday, when I needed one to cover about 580 miles in a single night so I could play an impromptu gig with a hastily assembled group of people who didn't quite know each other. So I paid Enterprise their rapacious $94/day rate for an on-purpose Friday-to-Saturday minivan rental, and the green "e" came through with a brand-spanking-new, 46-miles-on-the-odometer Chrysler T&C Touring. So. We know the Caravan is brilliant. Is the Chrysler worth the extra money?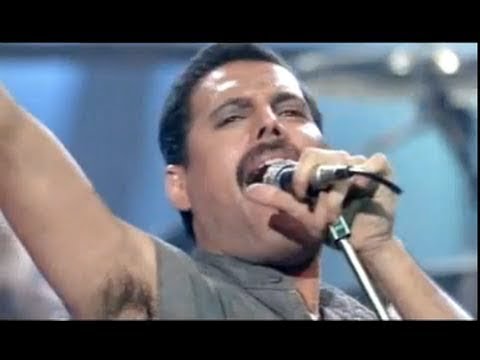 I have learned over the years that is a lot more fun to shop for a car than it is to actually purchase one. In my mind's eye every vehicle is perfect and every feature, every positive point comes to the fore. Every problem is easily fixed or is otherwise so minor it doesn't even bear thinking about. Money is never a problem either and I can seriously think about leather, satellite radio and a giant, gas sucking V8 without wondering how I am going to pay for it all. Yes, locked up inside my head, everything is always perfect and so I like to take the time to savor the moment before committing myself. Ultimately, however, the rubber must meet the road. Read More >
There's a "problem" with the modern performance variant: they are too easy to review. You see, dropping a high-horsepower V8 into anything makes it good. Take the last generation Chrysler 300 SRT8. It's interior was made from plastics rejected by Lego and Rubbermaid and you'd be hard pressed to tell it apart from the $9.99 rent-a-car special. The big difference with the SRT versions was that Chrysler stuffed a 425HP 6.1L V8 under the hood and a set of pipes that made the 300 sound like sex. The uncomfortable seats, crappy dash plastics and 1990s stereo were distant memories. If Chrysler had managed to fit the same V8 into the Sebring, it would have been the best convertible ever. This time is different. Before the 2013 300 SRT8 arrived, I decided I would not be seduced by Chrysler's larger, meaner, sexier, more powerful 6.4L engine and review it like any other car. Can that be done?
The latest sign that the product planners and marketers at Fiat and Chrysler have muffed the launch of the Dodge Dart is the announcement that their Dundee, Michigan engine plant that builds the Dart's turbocharged 1.4 liter Multiair FIRE engine has fired or reassigned 58 employees and is eliminating a second shift. The shift reduction follows remarks at the 2013 NAIAS media preview by Fiat boss Sergio Marchionne blaming poor Dart sales on the powertrain offerings. "The powertrain solutions we made available to that car, in today's world, in hindsight, were not the ideal solution," Mr. Marchionne said. Consumers have been disappointed in sluggish performance of the Dart.  TTAC reviewer Michael Karesh said that 1.4 L turbo motor was "soft south of 3,000 rpm".
So you want your next car to be a cheap drop top that seats four? If you live in America, your options are strangely limited. By my count, only five convertibles are available on our shores that seat four and cost under $30,000. If you cross the "convertible hatchbacks" (Cooper and 500c) off the list you're left with three options. The Mitsubishi Eclipse Spyder, Ford Mustang and the former king of the convertible sales chart: the Chrysler Sebring 200. Does this re-skinned front driver have what it takes to win back the "best-selling convertible in America" crown?
The K-car saved Chrysler the company. The K-car almost destroyed Chrysler the brand. Lee Iaccoca and his team spun nearly endless and very profitable iterations of the K platform and components including the company's market segment creating minivans. Starting with the LeBaron in 1983, followed by the stretched wheelbase E Class, the company also began using the K-car underpinnings for it's premium brand, Chrysler. Eventually almost every vehicle in the Chrysler showroom was based on the K-car. In the 1950s and 1960s, before Chrysler's almost terminal decline in the late 1970s, Chrysler was indeed the company's premium brand.
Plymouth fought it out with Ford and Chevy, the other members of the "low priced three", and Dodge took care of more middle class offerings. Those were Chrysler's volume brands. Chryslers, on the other hand were bigger and more luxurious. They may have shared some engineering and components with the company's more plebeian brands, but they had distinctive sheet metal and features and were marketed as luxury cars. Though the Chrysler K variants were not unattractive cars, and though they sold reasonably well there was no hiding their K-car heritage. For nearly a generation "Chrysler" meant a K-car with velour upholstery on the inside and fake wood on the outside. Read More >
Back in the day, "American cars" were vast pieces of rolling sculpture powered by low-revving V8s driving the rear wheels through three-speed slushboxes. With a column shifter and bench front seat, they were designed to float effortlessly along in a straight line. The "imports" were the opposite of all of the above. Today these distinctions have all but disappeared. Four-wheeled wretched excess—in styling, in horsepower, in features, in sheer mass—has become much more typical of Munich and Stuttgart than Detroit. Neither GM nor Ford even offers a large rear-wheel-drive sedan to Americans. If you want the most traditionally American car available—that isn't a truck—your only options come from an Italian-controlled plant in Canada. The 2011 Dodge Charger (in 370-horsepower R/T form) and I didn't hit it off. Perhaps the Dodge, with its "four-door muscle car" exterior and 4/3-scale instrument panel, was just too American for me. So I requested the Chrysler variant to test the 470-horsepower SRT mill. Is the 2012 Chrysler 300C SRT8 too American, appropriately American, or not American enough?
I have always rooted for the underdog, except when (for no apparent reason) the guy decides to start punching himself in the face. And so it was with Chrysler's final Sebring. When the Cirrus burst forth along with the LH sedans almost 20 years ago, they were extremely competitive in style and price. While reliability hasn't been Chrysler's forte, you could always justify buying a Cirrus on the basis of America-first-ism, or style, or something. By the time the end drew near for the old Chrysler the Sebring was just a bruised mess from years of self-abuse.