Find News by Subject:
Though PSA Peugeot Citroen secured funding in a three-way deal between itself, the French government and Dongfeng, new boss and former Renault COO Carlos Tavares has a hard road ahead of him as he rebuilds the ailing automaker.
For a man who once ran the fourth biggest car company in France, behind Citroën, Renault and Peugeot, an automobile manufacturer who produced motorcars designed by Ettore Bugatti and others in partnership with Henry Ford, Emile Mathis is relatively unknown today. Though he made many thousands of cars, ironically he's better known today because of a car of his that never got to production. Read More >
In light of fears regarding the three-way deal between Dongfeng, PSA Peugeot Citroen and the French government leading toward a time where Dongfeng would take the reins of the ailing automaker, CEO Zhu Fushou assured his company would not do so.
The PSA Peugeot Citroen-Dongfeng-French government deal agreed upon by the three parties earlier this week received initial backing from the European Union, though skepticism remains as to whether the deal will bring stability to the ailing French automaker.
Former Renault executive and incoming PSA Peugeot Citroen CEO Carlos Tavares aims to use the 3 billion euro investment made in the three-way pact between the automaker, the French government and Dongfeng as part of a 5.27 billion euro makeover of the automaker's line of vehicles over the long-term.
The 3 billion euro ($4.1 billion USD) three-way deal between PSA Peugeot Citroen, Dongfeng and the French government, signed this week, is set to inject new capital and a much needed life extension for Peugeot, though at the expense of the Peugeot family ceding control after two centuries.
The founding family behind PSA Peugeot Citroen has approved the 3 billion euro ($4.1 billion USD) deal between the French government and Chinese automaker Dongfeng just an industry analyst penned an open letter for PSA chairman Thierry Peugeot to reconsider before it becomes too late to turn back.
PSA Peugeot Citroen, Dongfeng and the French government have reached an outline deal to raise $5.5 billion in capital through a planned share sale in a last-ditch effort by PSA to remain alive after General Motors walked out of a similar deal over the Iranian market last year.
With PSA Peugeot Citroen's supervisory board's blessing, CEO Philippe Varin is continuing talks with partner Dongfeng regarding the stock sale to both the Chinese automaker and the French government.
Audi's bio-fuel initiative is expanding into France through an investment by the automaker to Global Bioenergies, whose bio-isooctane could be the replacement for petroleum gasoline when the time comes to make the switch.
After a six-month self-imposed hiatus, Renault has begun shipping "a very low volume" of parts overland to Iran for vehicle assembly.
For the past few months, sanctions against Iran for their nuclear ambitions have sidelined PSA and Renault from the Persian market. Behind the scenes, General Motors outmaneuvered PSA despite their one-time alliance allowing them to muscle their way into aan emerging market via loophole abuse and an unknown quantity of Camaros. With GM out of the way, however, PSA would now be free to regain their footing once sanctions were lifted.
PSA won't be alone in the upcoming battle, of course, as their compatriots at Renault have plans to return to Iran to reclaim what was lost, and then some.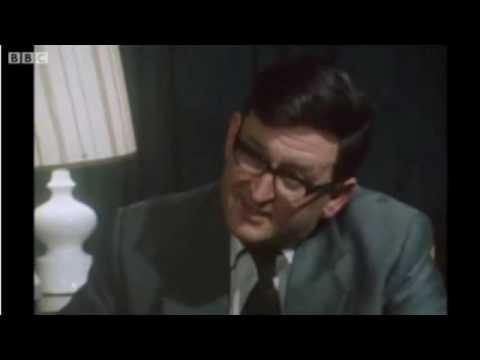 For the first time since 1966, the United Kingdom's automobile industry will likely build more cars than those built in France. Increasing domestic and export sales are expected to make 2013 a record year for car manufacturing, putting Great Britain in third place among car producing countries in Europe, behind Germany and Spain. UK car production is estimated to reach 1.55 million units, up from 1.47 million the previous year and 1.35 million in 2011. In contrast, French car production for 2013 is expected to fall to ~1.54 million units, down from 1.66 million in 2012 and 1.88 million the year before that. Some analysts and industry executives predict UK car production to hit 2 million by 2017 as investments to plants bear fruit.

Unveiled at a special event in Paris last week, Citroën's DS 5LS is the French automaker's first premium variant of the DS sub-brand. Don't expect to park this one at the Louvre, however; the DS 5LS is destined solely for the Chinese market.
This is the Renault Zoe. It's like most EVs on the road, with its limited range, limited power, and limited usability.
Unlike the other EVs, however, the Zoe comes with DRM attached to its battery pack. In short: If you value your ability to drive the Zoe at all, then you will submit to a rental contract with the pack's manufacturer. Should you fail to pay the rent or your lease term expires, Renault can and will turn your Zoe into an expensive, useless paperweight by preventing the pack's ability to be recharged, consequences be damned.