Find News by Subject:
Customers in Latin America may soon have another cheap transportation option if Nissan CEO Carlos Ghosn decides to build Datsuns in Mexico.
When Toyota teamed with General Motors, they gave us the Vibe/Matrix twins. With Subaru, a trio of rear-driven sports cars with boxer power up front. So, what will Toyota deliver in its partnership with BMW? How about the ultimate hybrid supercar based off the bones of the Lexus LFA, for starters.
The all-electric future creeps upon us all steadily, from Tesla's luxury offerings more appropriate for New York Fashion Week, to Nissan's electric blue and white jelly beans moving eco-conscious families to Whole Foods and Trader Joe's.
Speaking of Nissan, the automaker has decided to unleash the e-Nv200 upon the streets of Europe in 2014, with both fleet and private sales in mind.
It's one thing for Tesla Motors to be the Apple of motoring. It's another for Apple to be the Apple of motoring. The solution, according to one analyst: Apple should buy Tesla to remain profitable long after the gold rush of smartphones and tablets has disappeared from the rear view mirror.
Malcolm Bricklin's company, V Cars (formerly Visionary Vehicles), was awarded $2 million by a Detroit jury in U.S. District court. The lawsuit was filed after Bricklin's failed effort to set up a joint venture with Chery to produce Chinese made cars for the North American market. The jury ruled that KCA Engineering, a company founded by former Visionary executive Dennis Gore while he was still an employee of Bricklin's startup, had committed fraud as well as a number of other misdeeds. When Gore was first hired by Visionary, Bricklin said it was because of his expertise with Asian car manufacturers.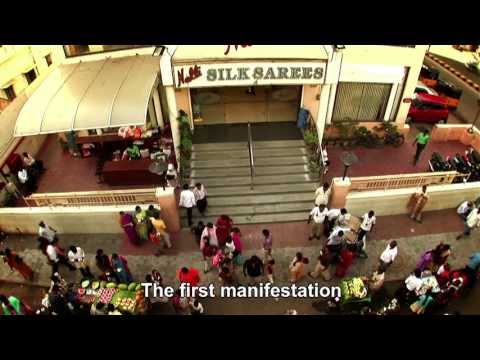 In India for the relaunched Datsun brand's first car, the Go, CEO of the Renault-Nissan alliance, Carlos Ghosn, announced that Renault and Nissan will jointly develop a platform for low cost and ultra low cost cars aimed at India and other emerging markets, which Ghosn believes will make up 60% of the global automotive market by 2016. To do that, the alliance will spend another $5 billion on investments in their Indian operations over the next five years. Renault-Nissan is committed to using India as its global hub for emerging markets, developing the cars there as well as assembling and exporting them. Read More >
Ever since Toyota and BMW started their trial marriage a year ago while sharing secrets and the occasional good time, things went very well for the Japanese/Bavarian couple. Japanese and Bavarians (and I can say that from years of experience) love to have fun, but also are stickler for form. In summer, the happy couple was formally engaged via a Memorandum of Understanding. In the rural parts of old style Bavaria and old style Japan, formal marriage often did not commence until there was proof that the arrangement would indeed be fruitful. With successful fertilization having been achieved, today, papers were signed for a formal and official alliance between Toyota and BMW. Read More >
Those mysterious gas engines of course are gasoline-fed "three-cylinder engines, designed to comply with Euro VII emissions standards entering force around 2019," says Reuters.  The wire heard from Peugeot that the engines "will bring big savings for both partners."  Further details were not given. Read More >
The alliance between GM and PSA is beginning to show concrete results – not just yet, but at least they decided to work on them. In a joint press release, GM and PSA announced that they will jointly work on what they call "three common vehicle platform development projects."  Meaning cars.  Finally. Read More >
With the stroke of a few pens putting signatures under a contract in Moscow today, then Renault-Nissan Alliance has become Russia's largest automaker. The Alliance took control of AVTOVAZ, maker of the market-leading Lada brand. Lada holds 30 percent of Russia's rapidly growing car market. Read More >
A while ago, I chatted with an industry executive who had "done time" (his words) at GM. I asked him how that was, and he said: "There is always that talk about the current Big Deal that will bring the company back to its former glory. When that Big Deal fizzles, it's on to the next Big Deal." A formerly Big Deal is fizzling in Europe.
As we reported yesterday, General Motors and PSA have put the brakes on a broader alliance. Allegedly after PSA accepted financial assistance from the French government, as Reuters says, which broke the story. GM's stock price immediately changed course southwards, because the consequences  can be enormous.. Read More >
Playboy photographer Scott Hooper (of "Sex and the Automobile" fame) is planning a major oeuvre, a big coffee table book of sexy cars and sexy ladies, planned to be "the culmination of Hooper's lifelong love of gorgeous women and exquisite cars." Being in Las Vegas and being known in the business, Hooper has no shortage of gorgeous women. He has a shortage of sexy cars. And this is where you come in. Read More >
Europe's second-largest automaker and GM alliance partner PSA Peugeot-Citroen is being saved from the brink for the time being. PSA is putting the final touches on an agreement with creditor banks on 11.5 billion euros ($14.9 billion) of refinancing, in addition to 7 billion euro  ($9 billion) in government  guarantees for its captive financing arm Banque PSA Finance, Reuters says. Read More >
After a lot of he loves me, he loves me not, GM and Peugeot PSA finally took their fledgling 7 percent relationship a few concrete steps forward. At least on paper. GM and PSA will not just buy new parts together. They will share platforms, the key to make joint purchasing work. The timing of this announcement, coinciding with a bailout by the French government, however is a bit unfortunate. Read More >