Find News by Subject:
Though PSA Peugeot Citroen secured funding in a three-way deal between itself, the French government and Dongfeng, new boss and former Renault COO Carlos Tavares has a hard road ahead of him as he rebuilds the ailing automaker.
Two plants in Ford's joint venture with Russian manufacturer OAO Sollers will experience job cuts as a result of a weakening ruble and decreasing demand by customers in the local market.
Following its global grand opening in India, Nissan's low-cost Datsun brand will open its doors to the Russian market April 4 in Moscow.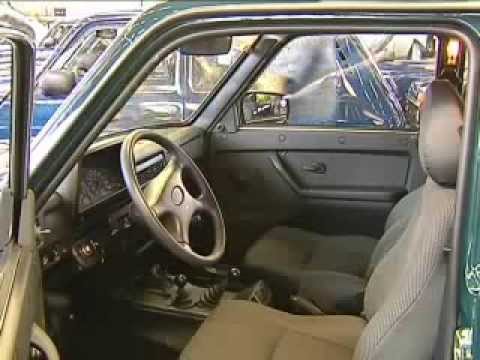 The Russian government said that it will spend up to 271 billion rubles ($8US billion) over the next three years to subsidize the country's struggling auto industry. A government web site said that the subsidies will underwrite research & development, jobs and costs related to more stringent emissions standards. Car sales in Russia in 2013 fell by 6% to 2.78 million units and 2014 looks like another weak year as the Russian economy stutters, according to the Association of European Businesses. Read More >
Three years ago, Ford unveiled the third-generation Focus to the excitement of American enthusiasts who thought the second-generation model lacked "zazz," to say the least. Come 2015, the Focus will have a new face, and that's only the beginning.
Bloomberg is reporting that Akio Toyoda, president of Toyota Motor Corp. and scion of its founding family said that a slowdown in emerging markets and uncertainty over demand in both China and the Japanese home market makes 2014 "unpredictable".
Nissan last sold a car branded as a Datsun in 1981, but it's bring the brand back for emerging markets like Indonesia, India, Russia and South Africa. The low cost brand will be launching in April in Russia with a starting price below RUB400,000 ($12,100) and go on sale there in late summer or early fall. Nissan is hoping that the new/old brand will attract consumers that had been considering used cars.
"The main objective (in Russia) is to be a serious alternative to the used car market – this is where we want to compete," Jerome Saigot, director of Datsun's operations in Russia, told Reuters. Read More >
Customers in Latin America may soon have another cheap transportation option if Nissan CEO Carlos Ghosn decides to build Datsuns in Mexico.
In the spirit of our many posts (here, here and here) about the Hongqi Red Flag limousines used by the Communist Party elites in China, and our own Murilee Martin's interest in limos from the former Soviet Bloc (here), we bring you the winner of a design sponsored by Russia's Maruissia Motors and the CarDesign.ru website.
Less than a year after joining the WTO, Russia finds itself dragged in front of the same. The EU launched a formal trade dispute with Russia, claiming that its Eastern neighbor is "illegally protecting its carmakers with a recycling fee levied on imported cars," as Reuters reports. Read More >