Find News by Subject:
With PSA Peugeot Citroen's supervisory board's blessing, CEO Philippe Varin is continuing talks with partner Dongfeng regarding the stock sale to both the Chinese automaker and the French government.
Just in time for the 2014 Delhi Motor Show — where the above Datsun Redi-Go concept made its debut this week — Renault-Nissan launches production of the revived brand's Go subcompact at their plant in Chennai, India.
Debuting their first new cars in four years, Tata took the wraps off the Bolt and Zest subcompacts, which are designed specifically to sneak in under four meters in length, to get around vehicle taxation schemes.
Our friends at Motorbeam in India snagged these live shots of the Ford Figo, aka the sedan version of the next Ford Ka and EcoSport. Designed as a world car to be sold in BRIC markets, the Figo is officially a concept, but is as production ready as a concept gets. For more, check out Motorbeam editor (and TTAC contributor) Faisal Ali Khan's take on the Figo.
The rumors have it that the new Ford Ka will be on sale as of March this year. Production of the old Ka has come to a close as the Zetec Rocam engines have also been terminated (and thus the old Brazil-market Fiesta is probably dead as well). At launch, the new Ka will come exclusively with a 1.5 Sigma engine and a 1.0, three cylinder, EcoBoost-based engine. Rumors have it that it will be the most powerful 1.0 engine in Brazil and will thus have to provide around 82 ponies.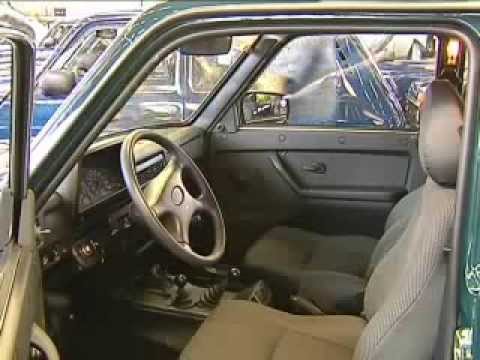 The Russian government said that it will spend up to 271 billion rubles ($8US billion) over the next three years to subsidize the country's struggling auto industry. A government web site said that the subsidies will underwrite research & development, jobs and costs related to more stringent emissions standards. Car sales in Russia in 2013 fell by 6% to 2.78 million units and 2014 looks like another weak year as the Russian economy stutters, according to the Association of European Businesses. Read More >
Bloomberg is reporting that Akio Toyoda, president of Toyota Motor Corp. and scion of its founding family said that a slowdown in emerging markets and uncertainty over demand in both China and the Japanese home market makes 2014 "unpredictable".
The Brazilian auto industry has been on edge for a week and a half, as the Economic Ministry announced that the mandate for airbags and ABS on all Brazilian cars in 2014 was "under review". Citing worries over inflation (as car prices make up an infinitesimal part of that complex calculation) and the fact that auto sales were down, the Economic Ministry said that the 2014 adoption of the aforementioned equipment might not be in Brazil's best interest.
If you live in Brazil and are pining away for a Jaguar or Land Rover, Tata Motors will open a factory for the luxury marques in time for the 2016 Summer Olympics.
McLaren, like many makers of luxury goods, is having a difficult time moving their fine wares in China as of late, all thanks to a crackdown against lavish spending begun last year by the country's Communist government.
The importance of South America to Ford Motor Company's plans can be seen from the fact that chairman Bill Ford went to Brazil to introduce the Ka Concept, an entry level hatchback for urban consumers in Brazil and other global markets, particularly developing countries. FoMoCo says that the car was developed by Ford Brazil. Of course, the Ka Concept is a concept car in name only and when the production Ka arrives next year it should be very close to what was revealed this week. It's also very similar to the small sedan whose spy shots TTAC featured recently that our sources tell us will be the Ka sedan.
Speaking at a ceremony at Ford's Northeast Industrial Complex in Camaçari, Bill Ford said, "Ford has a long history in Brazil, bringing development, jobs and growth to the region. As an integral part of our global growth strategy, we are committed to bringing world-class products to Brazil and to helping the region create global vehicles for the rest of the world." Read More >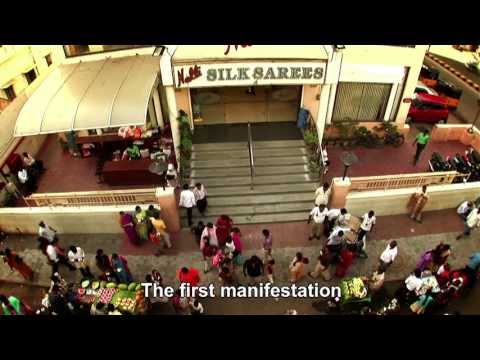 In India for the relaunched Datsun brand's first car, the Go, CEO of the Renault-Nissan alliance, Carlos Ghosn, announced that Renault and Nissan will jointly develop a platform for low cost and ultra low cost cars aimed at India and other emerging markets, which Ghosn believes will make up 60% of the global automotive market by 2016. To do that, the alliance will spend another $5 billion on investments in their Indian operations over the next five years. Renault-Nissan is committed to using India as its global hub for emerging markets, developing the cars there as well as assembling and exporting them. Read More >
This week, the idea of Brazil's cars being "unsafe" due to inferior construction has been gaining a lot of currency on the blogosphere after the Associated Press published a report on this topic. Very few outlets have anyone posted in Brazil to do any deeper digging, but TTAC does. Unfortunately, our man Marcelo de Vasconcellos is currently in exams right now (good luck, Senhor!) and was unable to write up an article refuting these claims. Still, Marcelo took the time out to talk to TTAC about the problems behind the article.
According to Bloomberg, Volkswagen CEO Martin Winterkorn claimed that "Brazil is very much a cornerstone" in VW's push to become the world's largest car maker by 2018.
Herr Winterkorn is in São Paulo for the largest and most important Auto Show in Latin America. Striving to make the most of this unique opportunity, the Brazilian press was all over VW's CEO. He didn't disappoint. He announced investments of 4.4 billion dollars to expand VW's model line and modernize their factories in Brazil until 2016.
Well, they better! Read More >
Lamborghini has become very bullish about the Indian market. The Italian automaker launched its second showroom in the country last week and also set up a national sales agency.