Find News by Subject:
Though the F-150 rules over Truck Mountain and North America with an aluminium fist, Ford marketing boss Jim Farley told reporters in a meeting that crossovers are driving his employer's sales growth all over the globe.
Renault's production alliance with Daimler is about to bear fruit as the automaker will unveil their new Twingo minicar at the 2014 Geneva Auto Show next month.
Chevrolet's $600 million sponsorship deal with major football club Manchester United may have been a match made in heaven, but with Man U's performance on the pitch as of late, the deal is now on the highway to hell according to Automotive News.
Though many a dealer knows lengthy long-term financing is a bad deal for all involved, Automotive News reports that attendees at the recent American Financial Services Association's Vehicle Finance Conference in New Orleans acknowledged that such financing is necessary to do business.
With the debut of the European developed and British-built Honda Civic Tourer in the middle of this month, a new era of greater influence from the contintent over the automaker's R&D unit has begun.
BMW's new nomenclature dictates that coupes have an even numbered naming convention, while sedans get an odd numbered digit. But with the BMW 4-Series Gran Coupe, BMW has managed to disrupt the integrity of it right off the bat.
Everyone is eager to read Acura its Last Rites, but in the United States, it managed to outsell Audi last year. Despite having little to offer enthusiasts and traditional fans of the brand, the RDX and MDX are unqualified successes: the RDX outsells all of the small crossovers from Germany's luxury bands (Audi Q5, Mercedes-Benz GLK etc.) with the larger MDX outsold only by the Lexus RX and Cadillac SRX respectively. As much as Acura touts the NSX as the future of the brand, what they could really stand to use is another crossover, one that slots below the RDX.
Own a Ford dealership with a repair shop? Should your mechanics and body repair crew desire to the ability to repair the new aluminium F-150, then prepare to seek certification with a substantial price tag.
One of the main criticisms of Generation Why is the lack of hard data to support this column's ongoing thesis: that the lack of interest in car ownership among millenials is related to economics, rather than any sort of anti-car/pro-environment/pro-urban ideological shift among young people. Now, a key study from Deloitte confirms our initial hunch: young people want cars, but cannot afford them, and the notion of a car-free future, with walking, cycling and transit replacing the automobile (whether privately owned or shared via a service like Zipcar) is an unrealistic fantasy that somehow continues to have currency.
The Montreal Auto Show is shaping up to be a blowout for fans of B-Segment cars. Aside from the usual Quebec specials, Montreal has been the launch pad for the Canada-only Nissan Micra and the Mitsubishi Mirage G4 you see above.
Chrysler Group LLC CEO Sergio Marchionne threw down the gauntlet for Jeep during an interview on Detroit's WJR-AM at the 2014 Detroit Auto Show, proclaiming that the Rubicon-rated brand will move 1 million units onto the trails and highways by the end of this year.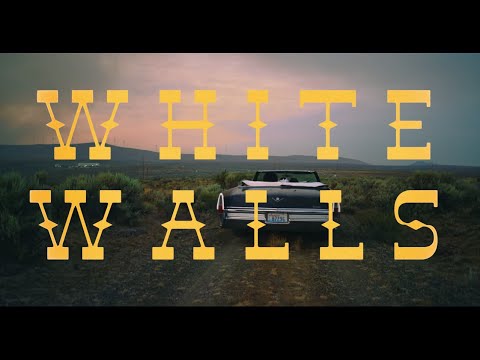 Rivaling Jack's tales of his harem in the "Most Unpopular Subject Matter on TTAC" Sweepstakes is my constant references to rap music. What I perceived to be a wink-and-a-nod to younger readers who enjoy hip-hop was succinctly summed up by one commenter who wrote "It wouldn't be a Kreindler piece without a [deleted perjorative for white wannabe rappers] reference". Although I resolved to tone down the "shout-outs", an recent piece by Bloomberg demonstrates that there is a time and a place for a knowledge of hip-hop music.
A woman and her horse: the pairing that GM hopes will persuade female consumers to consider the Chevrolet line of trucks. At a time when truck ads are pushing masculinity to absurd heights, it's a bold move. Even so, it's a fundamentally conservative approach to a difficult marketing problem.
Detroit's triumvirate of General Motors, Chrysler and Ford are on pace to gain market share at home against their European and Asian competitors when the final numbers for 2013 are released later today, thanks to American consumers finding the Detroit Three's offerings more attractive than what the competition has to offer.
Porsche of Beachwood, a Penske Automotive Group store outside of Cleveland, has come up with a new way of marketing the dealership and brand. The dealer makes its facilities available for free to groups and families putting on catered events. So far they have hosted about 25 affairs: bar mitzvah parties, runway fashion shows, fundraisers, dinners and after-parties. "We have not done a wedding reception yet, but I imagine it's just a matter of time," says Jason Grimm, the dealership's general manager.  Read More >