Find News by Subject:
Volvo, with parent company Geely, is developing a lineup of premium A-segment vehicles aimed at the BMW 1 Series and Mercedes A-Class.
In 2012, Volkswagen began research into starting a budget brand in the vein of Datsun and intended rival Dacia, with the aim of having a full lineup ready for sale by 2015. Two years later, the budget brand has hit a budget wall, and that's only the start.
Mazda Chairman Takashi Yamanouchi opened his company's sole North American factory in Salamanca, Mexico, proclaiming the new factory the key to a global strategy "upon which the very future of [the] company hinges."
When the Opel Adam enters the Chinese auto market in 2015, it will do so with a Buick badge as General Motors' first high-end city car.
Mexico's auto industry is set to ship more product north to the United States than Japan and Canada by the end of 2015, in part due to the effects the North American Free Trade Agreement has had on the country since its signing two decades ago.
Tesla announced their Q4 2013 earnings saw a total net loss of $16 million while pulling in an annual revenue of $2 billion on the strength of higher sales and more efficient manufacturing methods.
Though the F-150 rules over Truck Mountain and North America with an aluminium fist, Ford marketing boss Jim Farley told reporters in a meeting that crossovers are driving his employer's sales growth all over the globe.
Just in time for the 2014 Delhi Motor Show — where the above Datsun Redi-Go concept made its debut this week — Renault-Nissan launches production of the revived brand's Go subcompact at their plant in Chennai, India.
After a six-month self-imposed hiatus, Renault has begun shipping "a very low volume" of parts overland to Iran for vehicle assembly.
Tsubakimoto Chain Co., a Toyota supplier, expects sales of their auto parts to factories in China to double within the next four years as automakers seek to diversify their supply chains.
Should you happen to be in India two weeks from now, Datsun will unveil the above concept at the 2014 Delhi Auto Expo during a conference held by the offshoot automaker.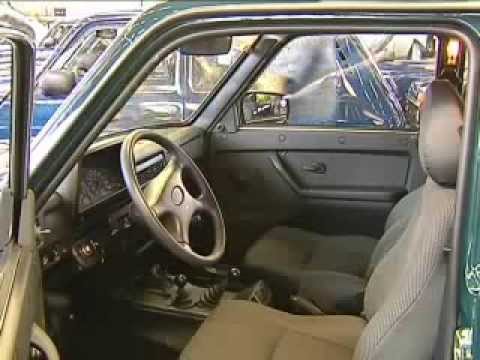 The Russian government said that it will spend up to 271 billion rubles ($8US billion) over the next three years to subsidize the country's struggling auto industry. A government web site said that the subsidies will underwrite research & development, jobs and costs related to more stringent emissions standards. Car sales in Russia in 2013 fell by 6% to 2.78 million units and 2014 looks like another weak year as the Russian economy stutters, according to the Association of European Businesses. Read More >
Chrysler Group LLC CEO Sergio Marchionne threw down the gauntlet for Jeep during an interview on Detroit's WJR-AM at the 2014 Detroit Auto Show, proclaiming that the Rubicon-rated brand will move 1 million units onto the trails and highways by the end of this year.
In a sign that the 21st Century could belong to China after all, Porsche's head of sales and marketing Bernhard Maier predicts that the United States will finish second on the podium to China as far as 911s and Macans are concerned by the end of 2014 at the earliest.
2014 may only be a day old, but it's already shaping up to be a rough year for Hyundai and Kia as they prepare to increase global sales by just 4 percent this year, the lowest and bleakest forecast for the Korean duo since 2003.