Categories:
Could one of the Detroit auto makers blown the whistle on Hyundai and Kia's mileage figures? Automotive News seems to think so.
Hyundai and Kia being called on the carpet for inflated fuel economy claims is a great story for a slow Friday; everybody likes to see a rising star get taken down a notch, and the two Koreans have been the Cinderella story of the auto industry for the last couple of years.
Small wonder then, that in 2010, TTAC reported on some suspect fuel economy figures over in Detroit, similar to what happened with Hyundai/Kia. And nothing was ever done about it.
Hyundai has long been in the top spots of America's most fuel miserly vehicles. Over night, Hyundai will drop a few rungs down. Audited and found wrong by the EPA, Hyundai and Kia agreed to restate the fuel economy ratings on many of its cars. Cars in showrooms will be relabeled. Customers of more than a million 2011 through 2013 vehicles in the U.S. and Canada will receive debit cards. (Read More…)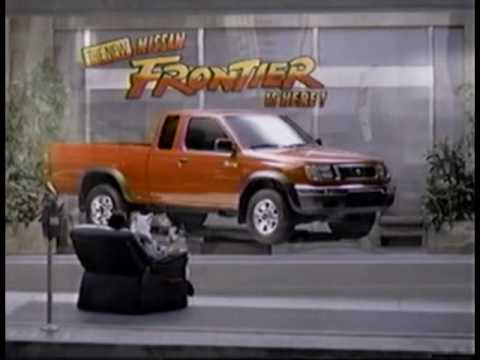 Close your eyes and imagine it's 1979. A first-term Democratic president struggles with unemployment, malaise, high energy prices, and embassy trouble. The landscape of today looks like the landscape of then, but there's one important thing missing: The compact pickup. Where did they go? The small pickup was an indelible symbol of America's lowered expectations in the Seventies and Eighties. Now that crappy times are here again, where are the paper-thin truck beds and wheezy-but-indestructible four-cylinders to pull them?
Ford is attacking Toyota's miserly image. The blue oval announced today that its 2013 C-Max Hybrid crossover gets better mileage than Toyota's Prius V, Reuters says. (Read More…)
Jonathon writes:
Hi Sajeev,

Long time reader, not a commenter though. I have simple situation, and a simple question. Last Friday my beloved, and owned from birth, 1995 Grand Prix GTP developed a head gasket leak. This is something I can, with father-in law help, tackle in the summer. However living in Northern Ontario, a driveway repair is just not an option right now. It's time for a new ride.

Since all those years ago I did not give my wife (g.f. at the time) any option into the purchase, this time around it will be something we both are in love with. Sadly that leaves a V6 Mustang or the 2013 Genesis 3.8 out. Also we lost our niece at the beginning of the year in a highway car accident that killed three other teenagers (the quality of highway maintenance is now privatized and sub-par). Anyways, that has my wife eying a 4×4\awd even more then ever.

Top on her list is a 2012 Wrangler Sahara Unlimited (bare bones except auto & A\C). The mileage for this is 16\20. Our car, new, apparently was 16\24. From our sleepy little city to Toronto is ~360km. At the current 1.28\l, it would mean another $14 there and back for one of our escapes to the big city. So the question I have is, when the EPA tested the wrangler did they do it in 4wd, so that we could expect to see better mileage, or 2wd, and that is what we should expect?

Regards,

Jonathan

ps…anyone have any suggestions for a driveway mechanic preparing to replace a headgasket on a 1995 Pontiac 3.4 with DOHC? (Read More…)
It was around April of 2011 when I noticed an ad in the Toronto subway for the 2012 Ford Focus, touting fuel economy of 59 MPG. I dwelled on that outrageous figure for a second, made a mental note to check if they were using Imperial MPG measurements and then promptly fell asleep on the train home and missed my stop. A Google search for the Ford Focus mpg claims didn't yield anything from the Blue Oval, but did reveal a Google ad showing Mazda touting the same figures for its 2012 Mazda3 SkyACTIV, rated for 40 mpg on the highway. Even so, this would only be 48 mpg Imperial. So what gives? 10 mpg is not an insignificant difference.