Categories:
As Ford's newest F-150 dons an aluminium crown in place of steel, the usurpers waiting to take the throne of Truck Mountain are running to secure their own supplies of the lightweight metal.
For automakers worried about meeting the 54.5 mpg CAFE mark by 2025, Johnson Controls — the ones who predicted the end of the steering wheel by 2025 — assured them that the target could be met, and without the need to turn everything into a plug-in or full EV.
Remember R1234yf – the replacement refrigerant for R134a that can be potentially fatal, rather than just harmful to the environment? After a protracted battle between Mercedes-Benz and the EU over the use of the new refrigerant, which is flammable and extremely toxic, the adoption of R1234yf appears to be in full swing.
The Audi Q3 won't be coming to the United States for a couple of years, according to Car and Driver. The issue stems from the Q3′s approach angle, which is not sufficient to be classified as a "light truck" in America. Why does this matter? Well, CAFE of course. Crossovers, as car like as they may be, are more beneficial for auto makers looking to meet CAFE standards, and Audi isn't going to all this trouble to have the Q3 come over as a car.
European carmakers, faced with greenhouse gas emission targets much stricter than America's CAFE rules, can breathe slightly easier. According to Reuters, European politicians backed a compromise deal that keeps stringent targets in place, but that also introduces a loophole: So-called supercredits, gained by making very low emission vehicles, such as electric cars, which nobody actually needs to buy. Quota cars, here we come. (Read More…)
The Wall Street Journal's recent article on compact pickup trucks and rising gas prices has raised the tantalizing prospect of a return to the glory days of the compact pickups. But from what we hear, it would be premature to get your hopes up just yet.
Canada's government is seen as reluctant to tackle the issue of climate change. Concerned Canadians have even taken to discussing how putting a Canadian flag on one's backpack may be dangerous because our lack of environmental leadership has diminished our standing in places like Europe. Or at least that's what one eco-conscious party guest told me, in between agitating for more bike lanes and asking for a lift home.
Since motorists and drivers are low-hanging fruit without any kind of organized lobby, our Conservative government has decided to offer up the automobile as a sacrificial lamb in the PR temple by implementing CAFE-style standards on Canadian vehicles. As we all know, CAFE is a deeply flawed system that rewards the bad guys. So why would Canada, a land of small cars and high gas prices, do this?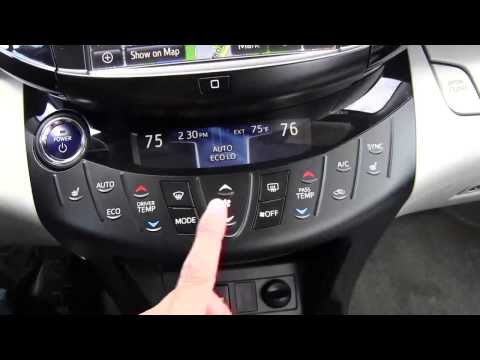 Automakers looking for a bit of a break with CAFE compliance can now get a 2 for 1 special on EVs.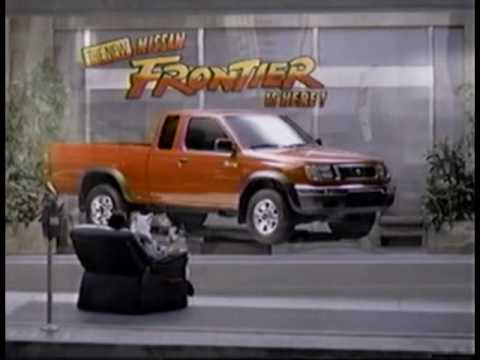 Close your eyes and imagine it's 1979. A first-term Democratic president struggles with unemployment, malaise, high energy prices, and embassy trouble. The landscape of today looks like the landscape of then, but there's one important thing missing: The compact pickup. Where did they go? The small pickup was an indelible symbol of America's lowered expectations in the Seventies and Eighties. Now that crappy times are here again, where are the paper-thin truck beds and wheezy-but-indestructible four-cylinders to pull them?
It's the kind of mistake that only a blogger (said with a contemptuous sneer) would make. The Wall Street Journal reports that
"U.S. regulators rated a new Chrysler Group LLC compact car with highway fuel-economy of 41 miles a gallon, a move that fulfills a key element of the company's 2009 federal bailout and cleared the way earlier this year for majority owner Fiat SpA to increase its stake in the Detroit auto maker."
They got it wrong.
I'm still making my way through the tome that is the CAFE regulations, but Sergio Marchionne already know what's up – maybe all that time he saves by not picking out his outfit each day has something to do with it.
Fuel economy standards for the year 2025 have now been set, as the government released the finalized CAFE regulations, in a massive tome totaling 1,994 pages in PDF form
Bloomberg is reporting that House Republicans, led by California Congressman Darrell Issa, are set to produce a report that heavily criticizes CAFE as a politicized move designed to curry favor with bailed out auto makers and environmental groups.
The Wall Street Journal's Driver's Seat touches on the muscle car segment, and whether they'll fall pitfall to rising gas prices in the future, CAFE regulations or some combination of the two. Among the solutions brought up in the article – by Chrysler executives, no less – is "a high output four-cylinder engine".
The Detroit News interviewed presidential hopeful Mitt Romney on Tuesday, and the Republican candidate-to-be shared his thoughts on government ownership of GM stock and the future of CAFE.