Find Editorials by Category:
After a century of motoring, and with several factors rapidly changing the landscape, analysts are forecasting the peak of global automotive growth to come sometime in the 2020s.
Just as J.D. Power ranks Hyundai fifth from dead last over quality issues regarding the 2011 Sonata, the automaker's research and development president, Kwon Moon-sik, returns to the fold three months after quitting over a number of quality issues within the product line.
I was about eight years old when I fell in love the first time. She was a long, lanky and curvaceous piece of work, sexy and sophisticated, and I knew the moment that I first laid eyes upon her, her and her sister for there were two parked alongside one another in the driveway, that one day I must possess her. Looking back I can tell your she was a big girl, but compared to the my father's Oldsmobile Delta 88 she seemed impossibly lithe and trim. Her chrome nameplate told me she was called "Jaguar" and once I spied her no other car would ever be quite good enough. Read More >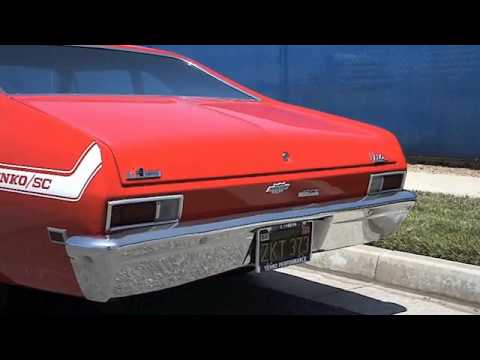 Trent was a poser. He was the kind of guy who wore a fake Rolex, an imitation Italian suit and "alligator" shoes that were actually made out of vinyl. His $100 hair style cost $8 at Supercuts and his midwinter suntan, the one made him look like he had just returned from a lengthy South American stay, came from a spray can. Determined to climb from the bottom rung of society, he was forever trying to get over on people by manipulating his image and the truth is I really could have cared less. What really tore it for me, however, was the day he decided to put SS emblems on his tatty old Malibu. Read More >
In the past few days virtually every automotive website on the intertubes has reported on the Polish man who hand built his own McLaren F1 replica in his shed. If you have been stuck under a rock and have missed it, allow me bring you up to speed. Jacek Mazur, a man who describes himself rather modestly, I think, as an "amateur mechanic" built his own tubular space frame, mounted a used BMW v12 amidships, popped on a homemade fiberglass body and built a car capable of a claimed 200mph. This isn't the first exotic car that Mazur has built either. Previous builds include no less than three Lamborghini Countachs and a replica of the highly exotic, much sought after, Pontiac Fiero. Despite Mr. Mazur's impressive work, America has not ceded victory in the war for the homemade car to the Poles. Not by a damnsight. Read More >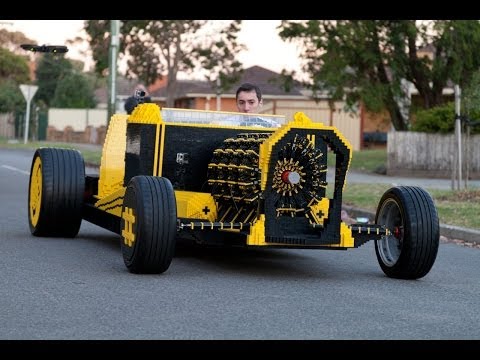 An Australian entrepreneur and a Romanian inventor have teamed up to construct an air powered car built completely of Lego bricks (sans tires and wheels) that has proven capable of running at speeds in excess of 10mph. Read More >
In a few days, TTAC's editors will present their best and worst automotive picks of 2013. Today, Sajeev Mehta brings you his winners and losers in the field of design. Winners and losers below the jump.
Three of the world's most important auto shows began last week. Since my invitations to the various press events must have been lost in the mail I, like virtually everyone else in the world, followed them over the internet. I'm OK with that, really. I hate fighting the crowds and by the time a show closes high resolution photos of the most important cars are always all over the world-wide-web, anyhow. With the photos are the journalists' impressions. Some are good and some are bad, but they all make me think. For example, there's this article from the Top Gear website on the Tokyo motor show that asserts, on the strength of the cars at this year's show, "Japan is back." Hold on – Really? Read More >
Earlier this week I wrote a little article about the SEMA show and those weird little auto add-ons that so many people choose to stick all over their otherwise decent looking rides. In it, I contrasted performance add-ons with "auto accessories" and tried to poke a little fun at those plastic chrome doo-dads and the people who abuse them. It wasn't really intended to be a heavy "think piece." It was supposed to be light, fun and maybe elicit some cheerful banter from the best and brightest. Nice and easy, right? Hell no. As usual, the TTAC readership doesn't make anything easy… Read More >
I hear the SEMA show was last week. You know the SEMA show, right? It's that important aftermarket manufacturers' show held each autumn in Las Vegas where various companies try to pitch their products to customizers and retailers. Like all good automotive trade shows, SEMA features hundreds of companies and dozens upon dozens of custom vehicles. The fancy, hand-built cars draw people to the displays and form a pretty canvas on which a company can display its wares. But like any fashion show there is a hidden truth. The special parts on this or that big-name builder's hot rod won't have the same effect on your own, more mundane vehicle. No, for most of us beauty is an illusion; the phrase "lipstick on a pig" exists for a reason. Read More >
My 1974 Nova was as utilitarian as they come. It was a low optioned base model with a 250 CID inline six mounting a one barrel carb and backed by a three speed manual with a column mounted shift lever. It had so few options that on the inside it had a rubber floors, vinyl seats and a pegboard for a headliner. Outside there was no decoration, nary a pinstripe nor so much as a strip of trim to protect the car's flanks from door dings. It was a plain, gutless, spiritless little car that inspired no passion or love from anyone other than the 17 year old boy who owned it. To me it was, and still is, one of the greatest cars ever built. Read More >
Photos: RM Auctions
Back in 2011, as part of its reorganization, Italian design house Bertone auctioned off some of its collection of concept cars in conjunction with the Villa d'Este concours that year. Marcello Gandini's Lamborghini Marzal, with it's glass gullwing doors, and its $2,170,369.10 USD sale price, got the lion's share of the attention in that sale, but one of Giorgetto Giugiaro's creations also on sale that day, the 1963 Chevrolet Testudo, may have been a more influential design in the long run than the Marzal. Testudo is Italian for turtle, an allusion to the sharp beltline separating top and bottom halves of the car. Though I can see the testudine influence, I've never seen a tortoise or turtle look this sleek and fast.
Be afraid. Be very afraid. If the aspirations of one automotive supplier come to pass, your child's first car will not have a steering wheel come 2025, rendering her or him nothing more than a mere passenger inside a tiny commuter pod.
Earlier this week, as I was looking for photos to illustrate my Vision of the Future, I stumbled across a photo of the Toyota i-Road, a three wheel electric vehicle that tilts its way through corners in the same was a scooter or motorcycle might. The i-Road debuted at the Geneva Motor Show in 2012 and despite what I am sure must have been a great deal of attention at the time, I had never heard of the vehicle. As I read more about it I found information about the Toyota "Ha:Mo urban transport system" that is currently undergoing trials in Toyota city and was stunned to find that, with a few notable exceptions, the program bears a striking resemblance to the future I had laid out in my previous article. The future, it seems, is already here. Too bad it is going to fall flat on its face…
When I was around six years old someone told me girls were icky. I'm not going to lie and say that I have ever completely overcome that. Four decades later I can tell you that for the most part girls are OK, but on some levels they remain strange, unknowable creatures. To attempt to understand them is to flirt with madness. They like things I could never like, "The Real Housewives," cats, and leafy green vegetables are just a few examples and, what is worse, they have the expectation that if they bring these things into the home that I will somehow learn to like them too. In the 1970s, marketers discovered that women wield a considerable amount of control over the household finances and they began to target of their ads directly at them. They also began to introduce a lot of products intended specifically to appeal to women and, although it is acceptable for a woman to purchase products not specifically aimed at them, it is a major mistake for a guy to ever buy something aimed at the female market. Picked up a box of tampons for your wife at the drug store lately? Then you know the shame involved. So, listen up now, this is the important part – the car companies are targeting our women folk and if you aren't careful, you might just end up driving a "girls' car."