Categories:
Should General Motors new product boss Mark Reuss have his way, there may come a day when a new affordable wagon could be driven off the lot onto the highways and driveways of America.
Unless you pay a visit to Mr. Lang's lot on the right day or really love Volkswagen, the only wagons available for Americans today are mostly Teutonic, and all come with a high price tag. According to GM North American President Mark Reuss, that's a problem, and one he'd like to fix pronto.
In the first part of this article, I introduced you to the world where the fabled "diesel, manual wagon" is not the enthusiasts' wet dream, but a boring, sensible man's choice. And now, I am going to show you that this also works the other way around. Because the second wagon I will drive is something your grandmother probably owned – and what you, as a young motoring enthusiast, probably considered the most boring thing in the world (at least until the birth of the minivan).
In general, having kids requires surrendering some semblance of "cool."  With kids, for instance, living room orgies have to stop – at least after 9pm.  And money that would've been spent on tires and brakes must instead go to Huggies and strollers that fold to the size of an umbrella.
But the addition of children doesn't need to mean buying a boring minivan or SUV.  No matter your budget, you can keep your vehicular "cool" when wee ones come along.  Allow me to list some of the coolest family cars for dads who aren't yet ready to drive an Odyssey with a stick figure family on the back.
Contrary to popular belief, I am not the wicked wagon hater that much of TTAC's readership thinks I am. Perhaps I am a curmudgeonly realist when it comes to market forces – but I still like wagons. The fact is, I grew up in wagons, owned a wagon and might be just above the cutoff point where I can remember them dominating the family car segment, rather than crossovers or SUVs.
I've decided to put together a list of my favorite, and least favorite wagons of all time for your perusal. Your own comments are welcome as always.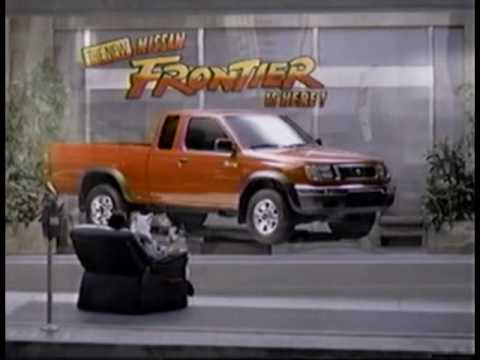 Close your eyes and imagine it's 1979. A first-term Democratic president struggles with unemployment, malaise, high energy prices, and embassy trouble. The landscape of today looks like the landscape of then, but there's one important thing missing: The compact pickup. Where did they go? The small pickup was an indelible symbol of America's lowered expectations in the Seventies and Eighties. Now that crappy times are here again, where are the paper-thin truck beds and wheezy-but-indestructible four-cylinders to pull them?
Even as the wagon Gods smile down upon on this Mother's Day, BMW's announcement of an all-new 2013 3-Series Wagon still has us waiting with bated breath with the announcement of not one but two diesel powertrains.
A  4.2L V8 making 450 horsepower and 317 lb-ft of torque. A 7-speed dual clutch gearbox. 0-60 in 4.7 seconds. Want to know more about the 2013 Audi RS4 Avant? Hit the jump to get down to the nitty-gritty.
The Chevrolet Cruze hatchback that's sold in virtually every market except the United States still won't be coming to America – but we may have the chance to get a Cruze wagon, if Automotive News has their story straight.