Categories:
In an effort to sell their wares to Western markets, Geely and their subsidiary Volvo have teamed up to build a subcompact global car aimed at offerings from Ford, Honda et al.
If there ever was a combination of good and bad offers for the DIY auto enthusiast, it's the so-called Black Friday deals.
5 Quarts of Valvoline with a Purolator Classic for $9.99 plus a $5 Valvoline coupon is pretty much the best oil deal I have seen since the G-Oil giveaways.
Impact wrenches that are made of low quality materials and old-school heavy batteries, utter garbage. Some of the manufacturers of these models should be shot on principle alone.
You can also throw in cheap wrench sets into the mix. I know they work in a pinch. But I just hate em'. Too many bad memories.
So what's worth buying?
At what point are you willing to accept a low-ball offer for your old beater?
Is it when the tranny blows out? Or does it eventually come through the scourge of rust, and the constant breaking of electric doo-dads that no longer work all through your doo-dah-day?
Some folks simply get bored of their ride. While others just try to drive their cars until their bodies become the rolling representation of swiss cheese.
Everyone has a reason to curb a car. Thanks to the efforts of Nick Lariviere (<— Click the link!), and the cooperation of an automotive conglomerate with more money than some state governments, I now have 257,020 purely anecdotal examples of this type of personal decision making.
I now need to figure out one simple thing.
What does all this data tell me?
After consumer complaints over quality issues in its home market of Korea and a string of recalls there, in the U.S. and other countries. Hyundai Motor Group's president for research and development, Kwon Moon-sik and two other executives in charge of engineering and electronics have resigned. The shakeup comes as the automaker prepares some important new vehicle launches.
We live in an era of instant gratification. We want everything, right now, done perfectly, right away. A consequences of that is that delays, even when legitimate, are seen as a sign of incompetence, slow movement and an inability to get things done. In many cases, it's true. But that doesn't mean we should pillory Chrysler for delaying production of the Cherokee again.
J.D. Power published its 2013 Initial Quality Study IQS, and a miracle happened: Chevrolet jumped 10 spots  to number 5. The GMC brand even sits in #2.  In the real world, that puts GMC and Chevrolet in Place 2, along with Lexus and Infiniti.
25 years ago on this very day, a living God graced us with his feline presence: Howie Makem. The quality cat. World famous ambassador to all things GM is celebrating his birthday today.
A Reuters article on Hyundai's recent quality problems raises an interesting question. Has the company grown too fast following an unprecedented image makeover?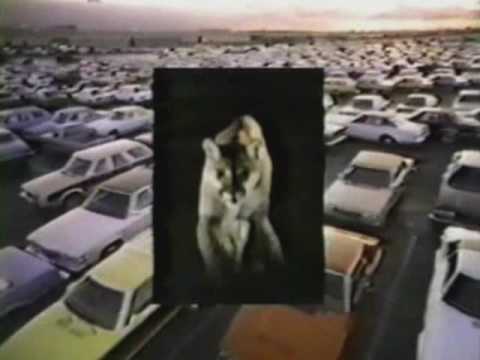 This week has been nothing less than the usual.
The top 5 vehicles were either Toyotas or Ford trucks, with a 2005 Toyota RAV4 that had galloped 425,904 miles skating right past a 2003 Ford E250 with 413,579. Eight of the top ten were either the usual Ford/Chevy/Toyota truck, or a Honda/Toyota car. Only a solitary Vulcan V6 Ford car and a Nissan Maxima interrupted the usual domination. Both of those models I'm thinking about adding to the list just because they are frequent enough to merit that distinction along with Sajeev's beloved Panthers.
But then again, I did have one big surprise. Anyone remember the Mercury Capri?
The late Gore Vidal was fond of saying, "Gratitude can be a complicated thing."
He was right. Whether you are a hater, or simply a chronic critic, the act of complimenting those who follow the beat of a different drummer is usually not within the tip of the human tongue.
We want things our way… and sometimes we're just plain wrong.