Categories: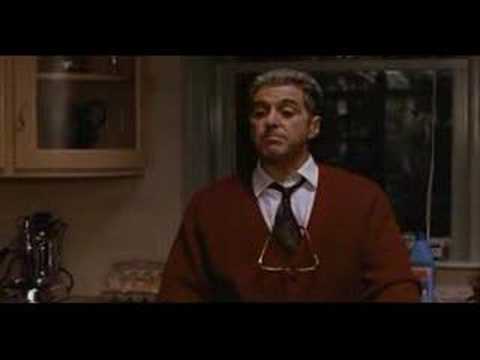 Poor Suzuki. Even as it tries to make a graceful exit from the U.S. market, they get mired in the latest round of General Motors recalls.
Back in 2004, perfectionist homemaker and well known TV personality Martha Stewart was charged with insider trading. As presented, the facts in the case were simple. Martha owned stock in a medical research company called ImClone and, like a lot of people who invest in tech firms, she was hoping for a big payout when their product, a promising new cancer treatment, went on the market. Unfortunately, the FDA chose not to approve the drug and the value of the stock looked set to take a beating once the decision was announced. According to the charges initially brought against her, Martha and many of the company's top executives learned of the FDA's decision though their inside connections the day before it was publicly announced and were able to sell their shares before they crashed. That's against the law and many of the people caught up in the scandal, including Martha who was convicted on the charge of making false claims to a federal investigator, ended up going to jail. (Read More…)
Since arriving at TTAC, I have been continually challenged and impressed by the B&B. The knowledge, wisdom, and rather civil discourse that arrives in response to the so-called journalism I produce is awe inspiring, often. Thank you, B&B. I've also been tasked with handling the GM recall story, given my technical background and my familiarity with GM's processes at the dealer level – but today, I want to turn the floor over to you.

The House Energy & Commerce Committee recently released the documents GM submitted for investigation, which includes emails and internal reports documenting GM's response to reports of their early Chevrolet Cobalt and Saturn Ion models inadvertently shutting the car "off" while driving due to an ignition cylinder that was, simply, too easy to turn out of the "run" position; and in the case of several accidents, allowed the ignition cylinder to rotate out of the run condition before or during accidents, causing the airbags to not deploy when required.
The documents, totaling 619 pages (some with repeat info), reveal just how deep seated "old GM" was in their cost cutting ways (Driving down supplier costs to the point of sacrificing quality, admittedly poorly designed ignition cylinder, and removing internal quality control on the parts), and just how blind sided "new GM" was during their investigations. It also confirms how suspended engineers Ray DeGiorgio and Gary Altman were involved in the ignition switch response, and fuzzy problem solving. Full text and an analysis of key documents below. (Read More…)
Today's recall announcement by Toyota estimated to span at least 6.4 million vehicles, serves as a nice distraction from the ongoing recall occurring at cross-town rival General Motors. The Best & Brightest are free to squabble about which faceless corporate entity with zero regard for their individual well-being is the superior one. The rest of us have bigger fish to fry.

Last weekend, Chevrolet issued a stop-sale 2013-2014 Chevrolet Cruze equipped with the 1.4L turbo-four with no initial reason for the action. A stop-sale is an order given by a manufacturer to dealers to cease the sales of a specific model of car to repair a problem. It can be anything from minor quality issues, up to major mechanical maladies. While not an uncommon event, this comes on the heels of a tidal wave of expanded recalls and investigations centered around the maligned Delta-Platform cars. TTAC was able to obtain a copy of the stop-sale notice for the B&B, which pinpoints the failure to the front-passenger half-shaft not meeting GM specifications, with the half-shafts possibly fracturing as the result.  (Read More…)
From time to time someone comes to me with a great idea: instead of surveying car owners to get TrueDelta's reliability stats, why not use warranty claims data? The reason why not: manufacturers consider such data to be highly proprietary. So when I heard that the auto industry's "first OEM warranty and recall study" was going to be presented at a Society of Automotive Analysts meeting, I was intrigued. Had someone gotten their hands on this data? What were they able to learn from it?

General Motors released their updated chronology to the recall effecting the 2007 and earlier Chevrolet Cobalt and HHR; Pontiac G5 and Solstice; and Saturn Ion and Sky. Most of the new chronology works just to update the document with the expanded recall, but there's a key update:
During the Saturn Ion development in 2001, a preproduction model had  an ignition cylinder problem that was caused by, you guessed it, "low detent plunger force," the result being that it takes a low amount of effort to knock the key out of the "run" position.
"The process employed to examine this phenomenon was not as robust as it should have been. We are deeply sorry and we are working to address this issue as quickly as we can." — Alan Batey,  president of General Motors North America
Yesterday, GM expanded their ignition switch recall to include the other models mentioned in the #05-02-35-007A Technical Information Service Bulletin ("ISB"). These include:
2005 – 2007 Chevrolet HHR
2006 – 2007 Pontiac Solstice
2003 – 2007 Saturn Ion
2007  Saturn Sky
The National Highway Traffic Safety Administration is also launching a probe into why GM took so long to issue a recall. GM also released their chronology of the ignition cylinder issue and years of investigation to TTAC, which we will break down for your digestion along with the full text, after the jump.
The new-for-2014 Silverado charmed our very own Winston Braithwaite when he tested it earlier this year. But if you ran right out to buy one after reading the review (YES ADVERTISERS THIS HAPPENS EVERY DAY) you might be without it for a few days in the near future.
(Read More…)