Find Reviews by Make:
Now that almost all official data for the Full Year 2012 is available (Middle East is still to come in my books), and just as we are starting to get a feel for what 2013 could look like, I thought I would do a little summary for you of what happened in 2012 in the biggest markets in the world. We have gone through the Chinese, European and Russian markets already, now let's have a look at India….
India not your thing? That's ok, you can check out the best-selling models and brands in 171 additional countries and territories on my blog. Enjoy!
Back to India.
And like every single member of the BRICs, 2012 was a record year for the Indian car market. Whoever came up with that BRIC expression should be hailed as a modern day Nostradamus if you ask me….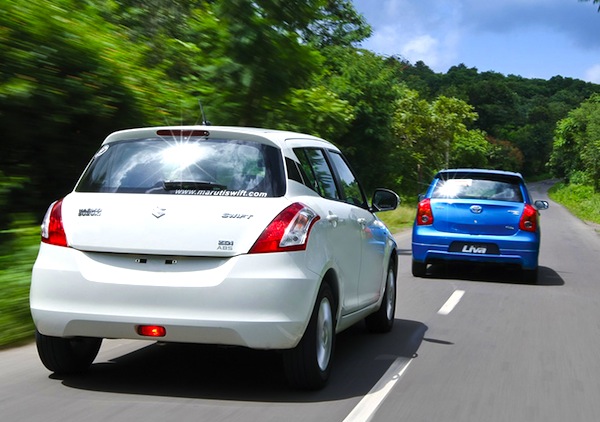 Maruti Swift
See the Full Year 2012 Top 17 carmakers in Russia here
Indian new car sales did reach a new frontier in 2012: up 14 percent year-on-year to a record 2,654,835 registrations, the first time ever that Indian consumers purchased more than 2.5 million cars in a single year.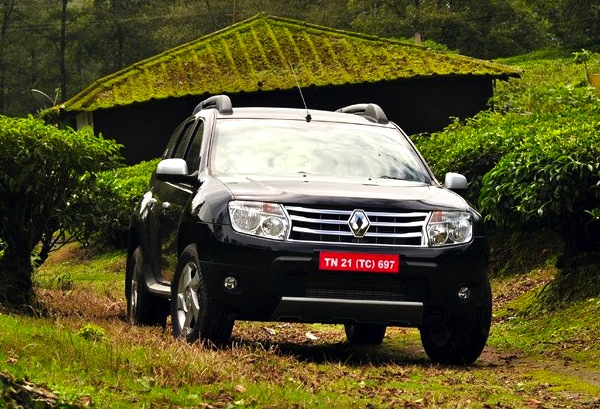 Thanks to the Duster, Renault sales in India were multiplied by 25 in 2012 vs. 2011!
See the Full Year 2012 Top 17 carmakers in Russia here
In 2012 Maruti became the first ever carmaker to sell over 1 million annual units in India at 1,063,599, up 7% on 2011. Hyundai follows at almost 400,000 sales, while Tata (-2% but -50% in December!) is now threatened by Mahindra, lodging a record year at 261,450 units, up 33% on 2011.
Toyota is up 27%, Honda up 54%, Nissan up 98% and Audi up 63% but the obvious success story of 2012 is Renault…
Thanks to the Duster, it multiplies its sales by 25 year-on-year to reach 35,157 units and already ranked #8 in December. It could aim at a spot in the Top 5 in 2013, fighting with Toyota, Chevrolet and Ford…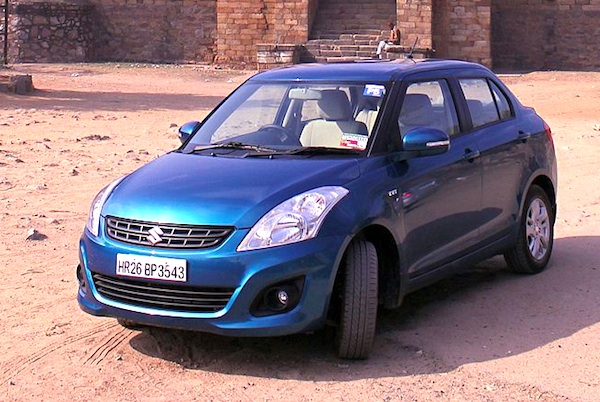 Maruti Dzire
See the Full Year 2012 Top 70 best-selling models in Russia here
The Maruti Alto is the most popular model in the country for the 8th year in a row but its sales are down 8% on 2011 to 286,833 units. Its strongest 2012 month was March at 35,245 sales, below its all-time record of 38,065 in March 2011. It's Maruti's year, with 4 models in the Top 4 for the first time ever…
The new generation Swift and Dzire are another 2012 Indian success story. The Swift took the lead of the monthly Indian ranking for the very first time in April and hit a record 20,739 sales in February, finishing the year up 46% to 186,797 units. The sedan version, called Maruti DZire, also kick goals. It beat its monthly sales record 3 times this year (February, March and May), bringing it to 17,707 and finishing the year at 154,273 sales, up 55% year-on-year. The Maruti Wagon R is down 2 spots to #4 and 134,823 units.
See the Full Year 2012 Top 70 best-selling models in Russia here
Mahindra Bolero
The Mahindra Bolero is the other star of the year, up 18% to #5 with 113,457 sales, breaking the 10,000 monthly units barrier for the first time ever in March and hitting a record 11,078 sales in October. Hyundai is still the #2 brand in the country but for the first time since 2009 it doesn't place any model on the podium: the i10 is down 29% to #6 and the Eon hasn't managed to shoot up above it, up to #8 with 93,578 units. Tata's best-seller is the Indica/Vista, down 5% to #7.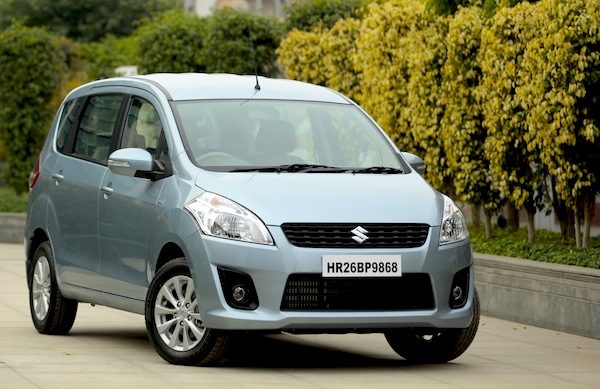 Maruti Ertiga
The Hyundai i20 reached new heights in 2012: record 7,775 sales in July and best-ever #4 in August, but stays #9 over the Full Year at 85,299 units.
See the Full Year 2012 Top 70 best-selling models in Russia here
The Tata Nano breaks into the year-end Indian Top 10 for the very first time in 2012, up 3 spots and 8% to #10 with 76,747 sales, but this is still far from the sales level necessary to make it a success. After 3 relaunches it seems Tata has exhausted the Nano's potential…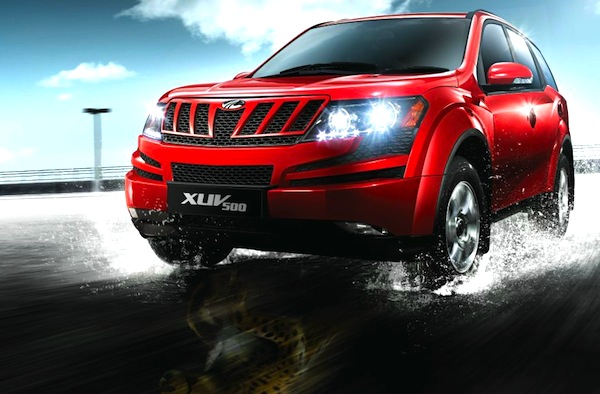 Mahindra XUV500
See the Full Year 2012 Top 70 best-selling models in Russia here
Other great performers this year include the Toyota Innova up 46% to #12, the Maruti Ertiga landing directly at #16 with 59,467 units, the Hyundai Verna up 41% to #17, Mahindra XUV500 up 671% to #22 for its first full year in market and steadily gaining ground all through the year to a record #16 in December, the Tata Sumo up 46% to #25, the Honda Brio arriving at #27, Nissan Sunny at #29, Renault Duster directly at #32 and hitting an unbelievable #13 in November and December, Skoda Rapid at #33 and Mahindra Quanto at #45.
You can also check out the Top 50 models in India in 2011 here.
Matt Gasnier, based in Sydney, Australia, runs a blog named Best Selling Cars, dedicated to counting cars all over the world.