Find Reviews by Make:
After trips to the entire world, Iran, Japan, Puerto Rico and California, today I've decided to take you to Poland in Eastern Europe.
Why? Because Marcelo asked for it. And when Marcelo asks, you better do what he asks for…
Don't really care about Poland even if you tried to? That's fine. You can discover the best-selling models in 169 additional countries and territories in my blog. Unless you missed the World September 2012 Roundup I published last week – and to be fair I don't know how you go about with your life without knowing what the headlines in the car sales world are. I couldn't…
Anyhow.
Back to Poland.
The FSO Polonez, Polski Fiat 126p (see above in charming company) and Warsawas have long been replaced by Skodas, Dacias, Toyotas and Nissans…
There was a time in Poland (read: up to the early nineties) where the local FSO cars dominated the roads. FSO is for Fabryka Samochodów Osobowych which conveniently translates into Factory for Passenger Automobiles. Glad we cleared that up.
FSO Polonez
First a bit of history: in 1965, an agreement between the Polish government and Fiat prompted the start of the manufacture of Fiat models in the country under the brand Polski Fiat. The Polski Fiat 125p and 126p were the most successful models coming out of that agreement. FSO then introduced the Polonez in 1978, and that model was still on top of the sales ranking in 1992:
Best-selling models in Poland – 11 months 1992:
| | | | |
| --- | --- | --- | --- |
| Pos | Model | 11m 1992 | % |
| 1 | FSO Polonez | 78,000 | 18.1% |
| 2 | Fiat 126p | 52,821 | 12.3% |
| 3 | Fiat Cinquecento | 9,129 | 2.1% |
| 4 | Skoda Favorit | 7,827 | 1.8% |
| 5 | Lada Samara | 4,788 | 1.1% |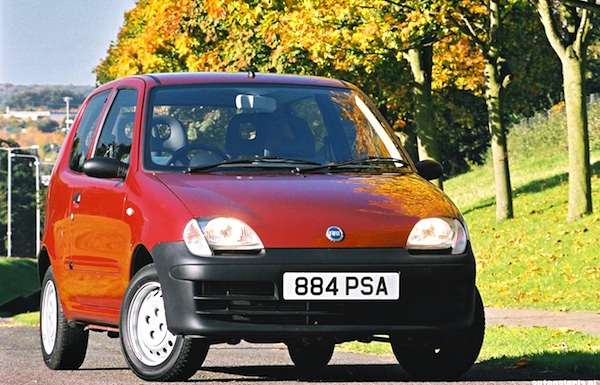 The Fiat Seicento sold 83,391 units in Poland in 1999 – a record.
Then, in the late nineties and early noughties the market was dominated by the locally produced mini Fiats: the Cinquecento held a 11 percent market share in 1997 while the dated Fiat 126 still had 10%! In 1999 the Fiat Seicento delivered what will probably remain for many decades the highest annual volume reached by a single model in Poland: 83,391 units sold for a 13% share of a record market (640,183 registrations).
Daewoo Tico
FSO was then sold to Daewoo in 1995 and the Korean manufacturer began producing Daewoo models in Poland. This resulted in the Fiat domination being interrupted in 1998 by the Daewoo Tico. That year Daewoo also placed the Lanos at #2 and would place the Matiz on the podium for a few years after that.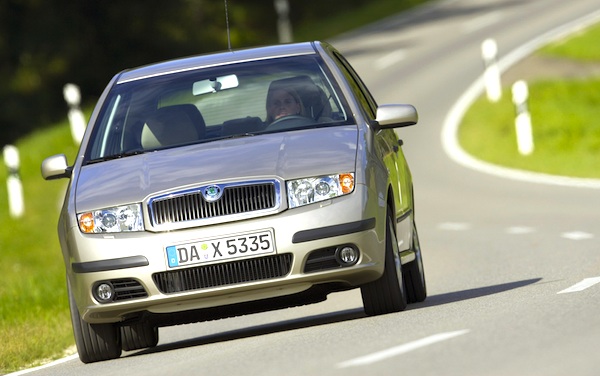 Skoda Fabia
After 4 years of Fiat Seicento reign, Skoda took the lead in 2003 with the Fabia and would place a model in pole position in Poland each year from then on except in 2004 when the Fiat Panda (produced locally) was king. The Fabia would lead 5 times before being passed by the Octavia from 2009 onwards…
Now that we've gone through this bit of background, let's see what the Polish are buying in 2012…
Skoda Octavia
The Polish car market is now feeling the heat of the European recession, down 13% year-on-year in September 2012 to 21,400 registrations, however the year-to-date total is still in positive after 9 months at 234,699 units, up a shy 1% on 2011. The Skoda Octavia looks like it will top the Polish models ranking for the 4th consecutive year in 2012, as it celebrates its 43rd consecutive month in pole position this month (since March 2009!).
* You can check out 2012's Top 150 best-selling models in Poland here! *
But below the Octavia there are a lot of changes… and a few models have hit their highest ranking ever this year.
Kia Sportage
First, the Kia Sportage, already a huge success in neighbouring Slovakia, made its first inroads into the monthly Polish Top 10 last April at #8…
Dacia Duster. Picture by Ciprian Mihai, all rights reserved. 
The Dacia Duster, after breaking into the Polish Top 10 for the very first time last March and improving to a best-ever 6th place in April, hit an outstanding 5th place in May 2012.
* You can check out 2012's Top 150 best-selling models in Poland here! *
Toyota Yaris
In August, the Toyota Yaris climbed into second place, a position it had not held since March 2010 and only its third time at that level in the last 4 years…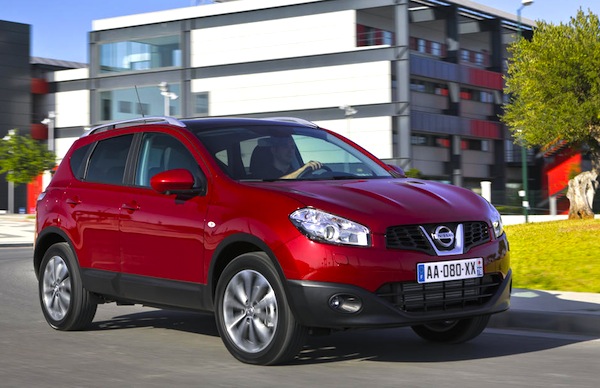 Nissan Qashqai
A full 3 years after its facelift and while the new model is less than 12 months away, the Nissan Qashqai reaches its highest ever position in Poland in September at #2, also delivering its strongest ever market share in the country at 3 percent. Note that it broke into the monthly Polish podium for the first time last June with a record 709 sales that month. The Qashqai is now #5 year-to-date in Poland.
* You can check out 2012's Top 150 best-selling models in Poland here! *
VW Golf
As the 7th generation of the model has just been unveiled, the VW Golf is still in great shape in Poland: it ranks third in September, its highest Polish ranking so far in 2012 and its first time at that level since October 2010.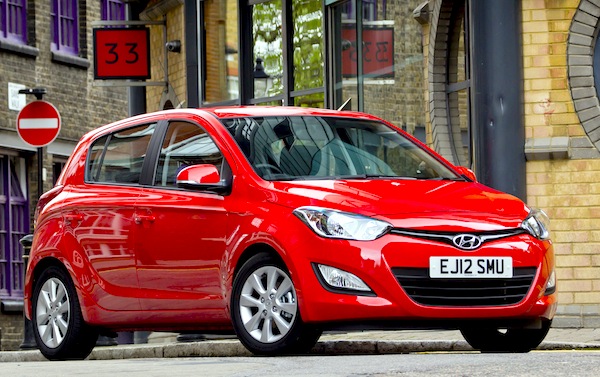 Hyundai i20
Other good performers in Poland include the Kia Cee'd at #12 in September (+13 on August), the Hyundai i30 at #13 and the Hyundai i20 up a huge 28 ranks to #14. In the meantime, the Skoda Fabia has dropped to never-seen-before lows in Poland at #9 and 1.9 percent share in September, potentially in anticipation of the imminent launch of the Skoda Rapid.
* You can check out 2012's Top 150 best-selling models in Poland here! *
 Best-selling models in Poland – 9 months 2012:
| | | | | |
| --- | --- | --- | --- | --- |
| Pos | Model | 2012 | % | 2011 |
| 1 | Skoda Octavia | 12,988 | 5.5% | 1 |
| 2 | Skoda Fabia | 7,591 | 3.2% | 2 |
| 3 | Opel Astra | 6,400 | 2.7% | 3 |
| 4 | Toyota Yaris | 5,946 | 2.5% | 6 |
| 5 | Nissan Qashqai | 5,553 | 2.4% | 8 |
* You can check out 2012's Top 150 best-selling models in Poland here! *
That's it for Poland! Hope you enjoyed the trip.
Other relevant articles you can check: Poland August 2012: Toyota Yaris at its highest in over 2 years
One year ago: Poland September 2011: Skoda Octavia and Ford Focus strong
Matt Gasnier, based in Sydney, Australia, runs a blog named Best Selling Cars, dedicated to counting cars all over the world.