Categories:
At a round-table discussion with reporters during last week's Detroit Auto Show, Daimler CEO Dieter Zetsche proclaimed that any consumer wanting to be green with fuel cells had better be prepared for a decade of disappointment with the technology.
While I was at Cobo Hall straightening out press credentials to the upcoming Detroit auto show for a colleague, Mercedes-Benz was rehearsing their media presentation, including the North American reveal of the Concept S-Class Coupe, a two door version of Daimler's flagship sedan. The Concept S-Class Coupe isn't really a secret, having already been shown at the Frankfurt Motor Show in September. (Read More…)
Canada and the European Union's newly inked free trade agreement will eliminate the 6.1 percent tariff on imported vehicles, but one big obstacle remains: the lack of harmonization between Canadian and European vehicle standards. According to a report by The Globe and Mail, Mercedes-Benz Canada's President is calling for an end to the differing standards, which feature unique requirements and add costs to Canadian vehicles.
Mercedes-Benz has been making improvements to its manufacturing facility near Tuscaloosa, Alabama in anticipation of the introduction of the all-new 2015 C-Class.  On December 18, Mercedes held a grand opening ceremony for a new 900,000 square foot parts logistics center at the plant.  Mercedes claims the $70 million dollar facility will employ 600 people.
Though the CLA has enough fans to merit a warning about supply shortages until after June of 2014, Mercedes-Benz still knows the C-Class is its bread and butter. As such, the automaker has unveiled their latest and greatest generation of the former "baby Benz" to the world.
Due to high demand from customers jumping aboard the CLA bandwagon, Mercedes-Benz has warned dealers in the United States that supply of the new four-door coupe will be limited for the first half of 2014.
As expected, the arrival of Mercedes-Benz's sixth-generation S-Class provided a massive boost in sales just as Mercedes-Benz's all-new CLA-Class arrived at the bottom of the lineup. Traditionally seen as the market leader, the S-Class has attempted to put aside all doubts by attracting more than 1900 U.S. buyers in each of the last two months. It's popular.
In the new $29,900 CLA coupe's first full month of U.S. sales, Mercedes-Benz sold 4,895 units in October, helping the brand post a 25% increase over last October's sales and double it's lead over BMW, the number two luxury brand in this market.
In lieu of short-term monetary gains over their competitors at Mercedes-Benz and Volkswagen (via Audi), BMW is spending its earnings on building up their i sub-brand through the city-focused i3 and the plug-in hybrid supercar i8.
With the wraps finally off the BMW 2-Series, we now have a full slate of entry-level products from the German luxury designed to bring a whole new demographic into the arms of BMW, Mercedes-Benz and Audi. As much hand wringing as there is over the possible brand dilution going on here (all in the name of ever more important volume), it's a damn good time to be a German car fan with around $30k to spend.
Since I've been haunting self-serve wrecking yards since the early 1980s, I've seen some patterns in the average age of various junkyard inhabitants. Detroit cars show up in large numbers after about 10-13 years on the road. Toyotas and Hondas need about 20 years. Off-brand Japanese stuff (e.g., Mitsubishis, Daihatsus, Suzukis) appear in under a decade. 1980s Hyundais started showing up in these yards when they were under five years of age, which is a terribleness record. Mercedes-Benz cars, however… well, the stuff they built in the early-to-middle 1970s is just now appearing in large numbers at U-Wrench-It. (Read More…)
What unalloyed pleasure it gives me to welcome TTAC's august founder, Robert Farago, back to these pages. Robert's a little too busy with what might be the biggest firearms news site in the world to give us much more than this review of Mercedes' four-door-not-really-a-coupe, but to paraphrase John Mayer, it's hard for me to take a stand when I will take his work any way I can. Go visit Mr. Farago at his new digs and say hello… and enjoy this review! — JB
When the heat breaks in Texas Hill Country the air is as dry as an Oxford grad's sense of humor. And when my ML350 broke blasting across four lanes of traffic my Mercedes dealer passed me the key to a CLS550. And so I found myself behind the squared-off wheel of Germany's lowered limo on a starry Texas night, contemplating cats' eyes roller-coastering into the distance. I felt an old yet welcome urge to press my luck with local LEOs.
(Read More…)
While your humble Editor-In-Chief was brake-torquing his mighty 560SL — about which more will be said in the near future — over to the liquor store to pick some Alizé for some morally-challenged females, Mercedes-Benz USA was holding quite a party for the CLA Press Drive. I'm reliably told it was the most upscale event in history to feature a vehicle priced head-to-head with the Ford Fusion. I'm also reliably told by the same people who told me about the event that the cheapest Benzo is the bee's knees and just totally awesome in every respect.
We'll see.
But there's already one bit of off-message news emerging about the transverse-engined Teutonic travesty:
(Read More…)
Mercedes-Benz E-Class sales shot up 44% in August 2013, a 2008-unit gain. This improvement followed up on July's 10% year-over-year improvement, which put an end to four consecutive months of decline for the now-recently facelifted E-Class, Mercedes-Benz's core midsize model.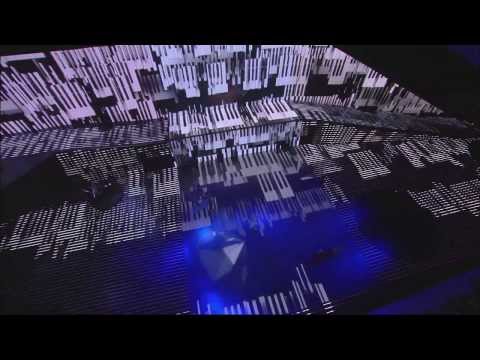 Mercedes-Benz more or less created the four-door luxury coupe segment with the CLS, a large car with all the amenities but a sleeker, sportier roofline. Now, it appears that the German automaker is bringing the CL coupes back into the S-Class fold, introducing the new two door Concept S-Class Coupe based on the S platform. It shares the same 449 HP twin turbo V8 as the recently introduced S-Class sedan as well as the S-Class' well received interior, but in a body shape that has softer, more elongated lines than the sedan along with wraparound taillights and dramatic front end styling similar to that seen on the Concept Style Coupe show car. That nose, though, will likely not make it to production.