Categories:
Volkswagen Group is reorganizing itself into a decentralized organization with four holding companies to better handle high production costs.
Our European correspondent, Vojtěch Dobeš, is at the 34th Annual GTI Meeting in Worthersee this week. Hopefully he will have some interesting stories to share if he isn't too distracted by Austria's fräuleins.
Here's your news from overnight.
Finally. The Veyron is done.
Bugatti reportedly sold the last Veyron, a car which will be displayed at the Geneva auto show in March, to a customer in the Middle East.
Volkswagen-owned Bugatti's 450-unit production run comes to a close after nearly a decade of delivering cars to customers. Although the cars routinely sold for more than $2M, Bloomberg referenced Singapore-based analyst Max Warburton who believes VW lost €4.6M per car, more than USD $5M.
Unlike the detailed sales reports we see each month from Volkswagen of America's namesake brand, Veyron-specific numbers were never formally reported. Automotive News reports that approximately one-quarter, or 113, of the Bugatti Veyrons produced ended up in the United States. (Read More…)
Our friends over at Jalopnik ran a post on cars so important to you that you'd make a pilgrimage to see them. I really can't quibble with the ten *cars that made their final cut, mostly because I've seen and photographed three of them myself, a Chrysler Turbine Car, the Gulf Oil liveried Ford GT40 that twice won at LeMans, and a Bugatti Royale. Now fortunately for me, my pilgrimage to see those cars didn't involve crossing an ocean or getting on an airplane. It was more like getting on the Southfield freeway and driving 20 minutes to the Henry Ford Museum in Dearbon, Michigan. The museum is surely pilgrimage-worthy as it owns one of the eight extant Chrysler Turbines, one of the six Bugatti Royales that were made, and for a while the 1968-69 LeMans winner was in the museum's Racing In America exhibit while the 1967 LeMans winning Ford Mk IV was being repaired. We recently looked at the Mk IV and not long ago featured the Gulf colored GT40, plus the Chrysler Turbine cars are pretty well known, so this is a good opportunity to talk about the Bugatti Royale. (Read More…)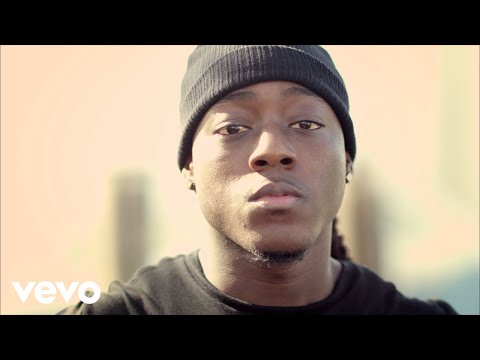 ( video and lyrics NSFW)
Once the domain of mainstream luxury brands, certified pre-owned programs are starting to filter down to mainstream brands…and apparently, to Bugatti as well.
If you follow the Internet, you've probably saw a news story about Bugatti offering yet another special edition of the Veyron  to help them get rid of remaining stock. This time, the Veyron Vitesse comes with special paint and  named after someone called "Elisabeth Junek". And while Veyron special editions are pretty boring stuff, the lady in question is a true heroine, albeit one you've likely never heard of. And since she was one of my country's greatest motoring legends, I feel obliged to tell Best&Brightest more about her.
Back in the 1950s, when Europe was still rebuilding after World War Two, Ford Motor Company and General Motors decided to show the world what a cost-no-object car was like in the American idiom. First Ford introduced the 1956 Continental Mark II, hand assembled down to the component level, that was said to lose $1,000 on each and every $10,000 Mark II sold. Adjusting for inflation, that loss is the equivalent about $8,600 in 2013 money. A year later, GM started selling the Motorama influenced Eldorado Brougham, at an even steeper $13,074. Motor City lore has it that not only was the Eldo Brougham thousands more expensive than the Mark II, its loses exceeded those of the Mark II by thousands of dollars as well. Now the Sanford C. Bernstein brokerage has looked at how much money various European automakers have lost on particular cars since 1997.
TTAC alum Justin Berkowitz, over at Car and Driver, reports that a government crackdown on tax cheats has resulted in the Italian market for Italian supercars tanking. Ferrari sales went down 50% from 2011 to 2012. Maserati's Italian sales have dropped 80% since 2009. Lamborghini is apparently selling no more than five cars a month in all of their home country.
If you want a modern Bugatti that's more exclusive than the Veyron, and cheaper too, here's your chance.
I have not read Automobile magazine regularly since the late David E. Davis, Jr. departed the Ann Arbor rag a few years ago. I did grab a copy of their November issue while stuck in an airport last week and was treated to a pair of puzzling pieces from Contributing Writer Ezra Dyer. (Read More…)