Find Reviews by Make:
Last time I opened my mouth we went on an exhausting worldwide roundup that crowned the new generation Toyota RAV4 as the most impressive performer. So this time I thought we should just relax and enjoy the sights of California.
Sales by state is a rare luxury so please indulge…
…but don't expect too many pick-up trucks or Fords or Chevrolets though…
See the Top 15 best-selling models in California here
California is the largest state in the USA in terms of new car sales, and over the first Quarter of 2013 it is up a massive 13% year-on-year to 403,658 registrations, to be compared with +7% in the USA overall. Toyota doesn't separate sales of different Prius models in sales statistics by state, so as a result the Prius family is once again the best-selling 'model' in California with 15,661 sales and 3.9% share.
However the Honda Accord can be considered the most popular unique model here thanks to 15,369 units sold and 3.8% share, passing the Toyota Camry (now #5) and Honda Civic (now #3) that were both above it both over the Full Year 2012 and Q4 2012. So a very satisfying performance for the Accord really benefiting from the 'new' generation of the model…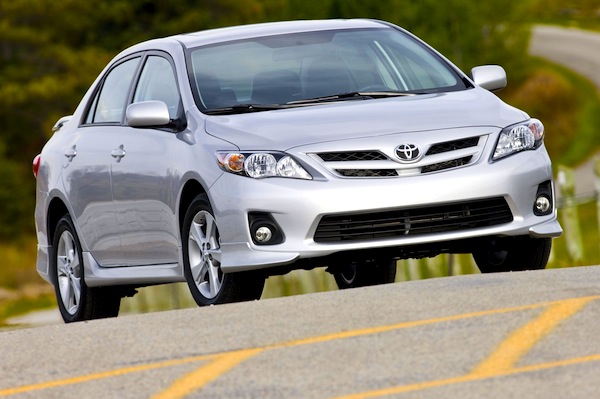 Toyota Corolla
See the Top 15 best-selling models in California here
The Toyota Corolla also registers a very impressive gain, up to #4 with 14,188 sales and 3.5% vs.2.2% over Q4. This means the 5 most popular cars in California over the period are all Japanese! In fact, Japanese brands represent 48% of the Californian car market vs. 37% in the US as a whole, while US brands account for 28% of sales vs. 45% in the US overall and European marques are at 16% vs. 9%…
The Ford F-Series remains the best-selling domestic model, up one spot on 2012 to #6 at 8,806 units and 2.2%.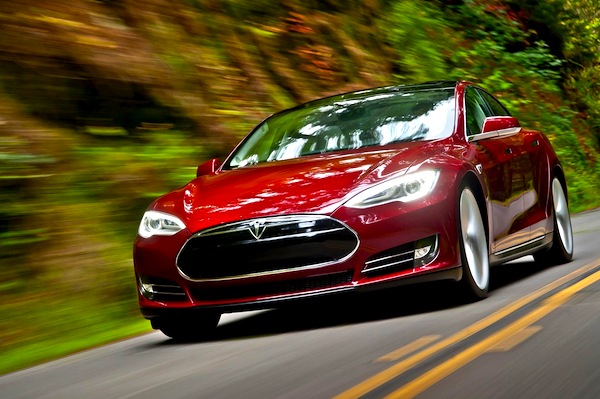 Tesla Model S
See the Top 15 best-selling models in California here
In fact Ford brings two additional models in the Californian Top 15 this year: the Focus is up to #10 with 6,637 sales and the Fusion is up to #12 at 6,507 units. With the Chevrolet Silverado at #14 this makes 4 US models in the Top 15 vs. just two last year.
Would American brands be starting to reclaim Los Angeles streets?
Finally, notice the Tesla Model S selling 2,406 units or roughly half of all its total US sales over the period!
Check out also:
California (USA) Full Year 2012: Toyota Prius new leader
California (USA) Q4 2012: BMW 3 Series and Mercedes E-Class up
That's all for today!
Matt Gasnier, based in Sydney, Australia, runs a blog named Best Selling Cars Blog, dedicated to counting cars all over the world.