Find Reviews by Make:
After travelling the world, we come back to California today to check out which cars are the most popular here.
And I've got one word for you: Japan, Japan, Japan.
California too close for comfort? That's ok because you can check out new car sales data for 176 additional countries and territories on my blog. Go on, you know you want to!
For the detail of what sells and what doesn't in California, jump in below!
The Toyota Prius is one of 3 Toyotas in the Californian Top 5 over the period.
New car sales in California continue to outpace the US market overall, up a fantastic 12% year-on-year (vs. +8% overall in the US) both over the 2nd Quarter of 2013 at 447,054 registrations and year-to-date at 850,712 units. Like in the country as a whole, Californian sales are pulled up by light pick-up trucks (+17%) while domestic brands (+21%) fare better than the Japanese (+10%).
The Passenger Car market share in California is 63% vs. 51% overall in the US, domestic brands account for just 29% of sales vs. 46% in the US and Japanese brands are at 48% in California vs. 37% overall. The Toyota Prius remains the best-selling 'model' in the state at 18,326 sales and 4.1% over Q2 and 33,987 year-to-date, however this figure include both Prius C and Prius V which skews the results.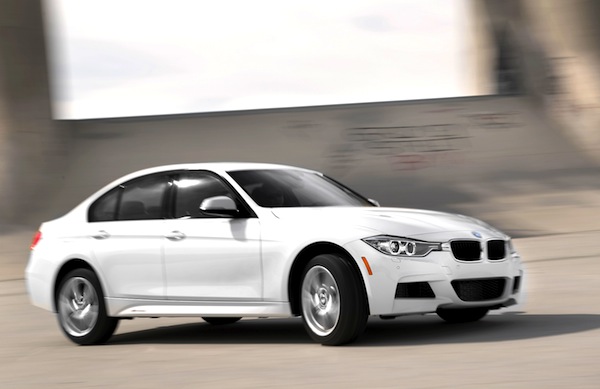 The BMW 3 Series is among the Top 10 most popular cars in California.
The most popular 'single' model is in fact the Honda Civic at 16,880 sales in Q2 and 31,798 year-to-date, passing the Honda Accord at 16,207 and 31,576. The Toyota Camry ranks 4th at 15,007 units, ahead of the Toyota Corolla at 12,334. Notice also the BMW 3 Series up from outside the Top 15 over Q1 to #10 with 7,430 sales, the Hyundai Elantra up to #12 with an estimated 6,800 units, the Toyota RAV4 up to #14 and the Mercedes C-Class up to #15.
You can check out the Top 15 best-selling models in California over the 2nd quarter of 2013 here, as well as sales for a few additional models.