Categories:
Germany-based rental car company Sixt SE announced its DriveNow car-sharing venture with BMW has exceeded expectations, with profits to match.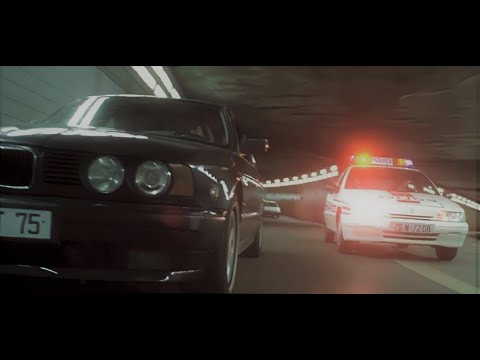 A real-life scenario akin to the movie "Ronin" played out on a Paris highway, after armed men attacked a convoy carrying a Saudi prince, making off with roughly $334,000 in cash and "sensitive documents".
BMW USA reported their first X4 sales in July 2014, 262 in all.
Former and even current BMW fans are apt to be disgusted by the notion of a less practical, more costly X3, particularly if those fans are in the large group of onlookers who also believe the X4 is the less stylish option, as well.
Yet while the X6 hasn't become a high-volume product for BMW, it hasn't had a negative impact on its X5 donor vehicle. Likewise, it's unlikely that the X4 will eat into the X3's volume, at least not to the extent that lost X3 sales won't be made up by the additional X4s.
Of the 26,409 BMWs sold in the United States in July 2014, 23% were X models (not including xDrive variants of BMW passenger cars.) (Read More…)
A combination of one research institute, eight automakers and 15 utilities are working together to create a smart grid charging platform for PHEVs.
Mercedes and Audi all have a sub-$30,000 entry in their American model ranges. BMW's cheapest model is just a few hundred dollars above that price point. Infiniti will likely have their own model in that space. So why not Lexus?
With pricing for the Audi Q3 and Mercedes-Benz GLA announced, the fight for the luxury compact crossover sales crown is officially on. It's going to be the most important battle of the year for the luxury car market.
Owners of BMWs i Series vehicles may soon have more places to charge their vehicles, all thanks to the automaker's new, less-expensive, suitcase-sized charger.
Daimler and BMW just announced a collaboration to help speed up development for wireless charging of both EVs and PHEVs, with the former's Mercedes S500 PHEV as the test subject.
Twenty years ago, BMW began building vehicles at its first North American factory in Spartanburg, S.C., a move that has paid off well for the German automaker, both against its rivals Mercedes and Audi, and as an example for the industry as a whole.
Much like the long-rumored Alfa Romeo Spider/Mazda MX-5 tie-up, Toyota will be entering into a similar arrangement with BMW for their next Z4, and the return of the Toyota Supra.