Find Reviews by Make:
It started with a photo of a strange looking Pinto with a targa style roof and it metastasized into an encyclopedia of just about every concept car you never heard about. Part One, Acura to Chevrolet, is here. Part two, Chrysler to Ford, is here. Part three, Honda to Mercury, is here.
Mitsubishi likes three letter acronyms and alphanumerics. Behold, above, the HSR III from 1992, some kind of Eclipse concept, I think.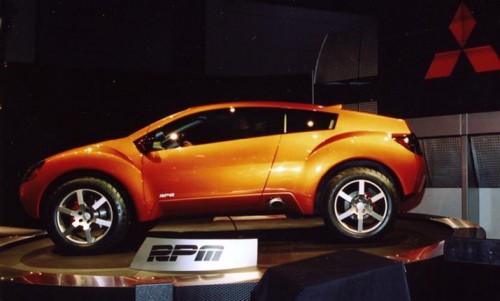 And 2001's RPM.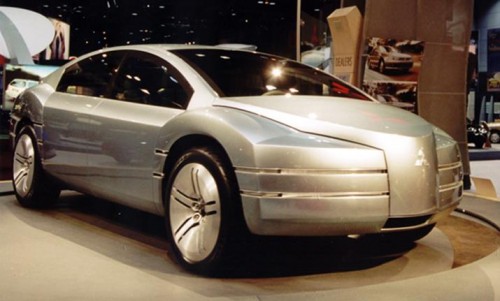 Or the SSS from 2000.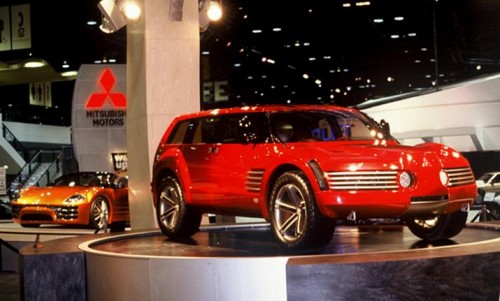 And the SSU from the year before.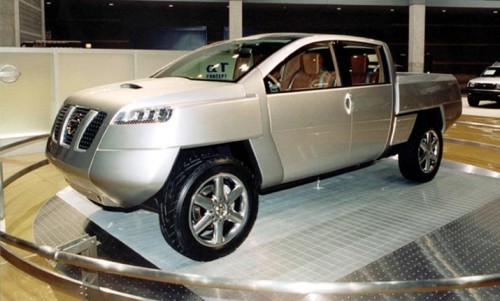 This is Nissan's Alpha-T from 2001. I'm pretty sure that T stands for truck. As for being the alpha truck or not, a Ford Raptor looks like it could could drive right over the Alpha-T.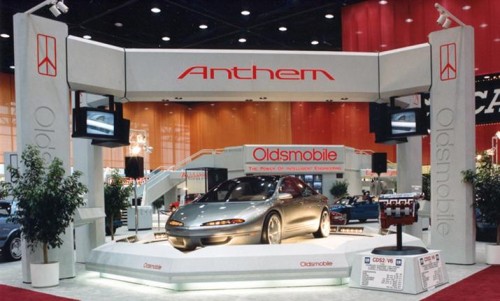 After years of mismanaging the Oldsmobile brand, General Motors started giving Olds dealers some decent new product but it may have been too late to resuscitate the brand. It's possible that new model names like Alero, Achieva and Aurora only confused their existing clientele, many of whom had been buying Cutlasses and Ninety Eights since the Kennedy administration. Someone at Olds must have liked car names starting with A because in 1992, they introduced the Anthem concept, which previewed the Aurora. I suppose they couldn't use Aurora because GM had just used it a couple of years earlier on a Cadillac concept (see above).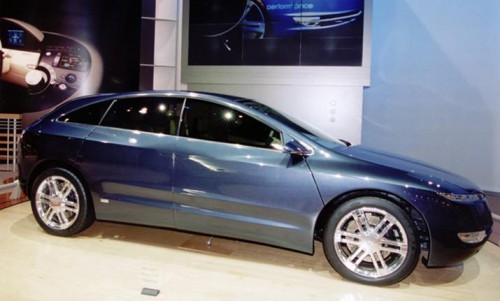 The Wikipedia entry on the Oldsmobile Profile from 2000 says that it's a crossover, a CUV, I guess that's because it had sliding doors but I still think it looks like a station wagon. Not a bad looking car either, it had show car features that have since become commonplace on production cars like keyless entry and ignition, a rotating shifter knob complemented by shifters buttons on the steering wheel, hands free phone plus internet and DVD based entertainment for rear passengers. Give it a big glass sunroof and call it a Vista Cruiser.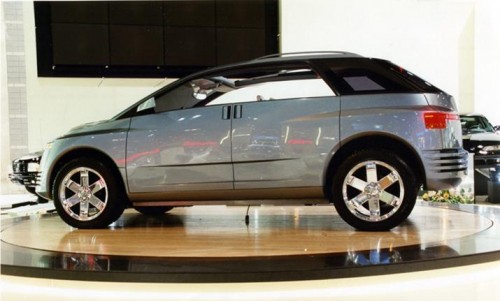 Olds' Recon from the year before does have a big sunroof (though it can't be a Vista Cruiser because it isn't a glass roof) and it does look more like a proper CUV, albeit with suicide doors. What's a car show without at least one concept car with suicide doors?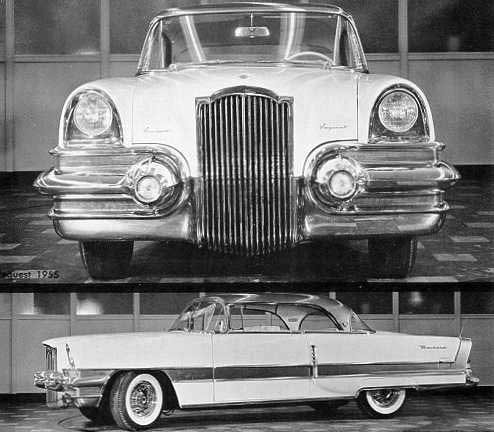 I guess we're into the dead brand section of obscure show cars. Even Packard made concept cars, though some of them were more like personal vanity projects for Packard executives. The Panther is pretty slick, and while Dick Teague's Predictor didn't help Packard survive, true to its name it did influence a lot of cars in the 1960s, but neither of those cars are particularly obscure. The Packard Request, for 1955, on the other hand, is an obscure for a car that ironically came about due to popular demand. The Request was apparently the reaction to requests by Packard executives, dealers and enthusiasts for a car with a classic Packard grille. Now I happen to think that the 1955 and 1956 Packards, also Teague designs, look great. Teague gave the last real Packards a grille that looked contemporary but still echoed the distinctive arched radiator shell of classic prewar Packards. The '55 and '56 Packards gave away little in the looks department to the mid-'50s cars from the Big 3. However, grafting an actual upright classic grille onto Teague's '55 Packard gave the Request an odd, Edsel like appearance. I suppose that Teague, the original silk purse out of a sow's ear designer, did the best he could, but I wouldn't put it on the list of ten top Teague designs. Still, from the side view it looks almost stately and in any case it could have been worse. For instance…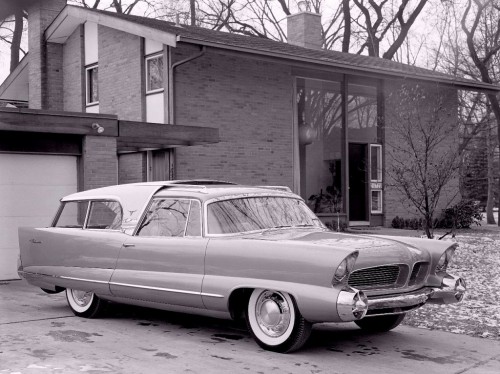 If they arranged the cemetery of dead car brands alphabetically, next to Packard's grave would be Plymouth. Of course in real life, or death, Packard customers would not likely be buried next to Plymouth owners, Plymouth being one of the "low cost three", and Packard being America's most prestigious brand for decades. Low cost three or carriage trade, just as the Packard Request was not Richard Teague's most attractive show cars, the Plymouth Plainsman, another western themed show car, was not one of the better Exner-Ghia Chrysler concepts. The Darth Vaderish front end is massive, which is good in a way because it distracts you from the oddly shaped B pillar and the wagon's stepped roof that looks like they mounted it backwards. At one time the as yet unrestored (I wonder why) Plainsman was part of the Bortz collection of show cars but later ownership was transferred to Joe Bortz's ex wife as part of the settlement of what I understand was a somewhat contentious divorce. It's not clear if the former Mrs. Bortz wanted or didn't want the Plainsman. That's only part of the car's story, which involves Chrysler avoiding customs fees, the car almost becoming one of Cuba's old American cars, and a stay in Australia before ending up in Joe Bortz's hands. The story is much better than the car is.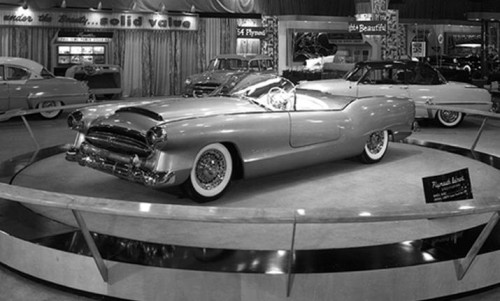 The Plymouth Belmont is one of two Chrysler concepts that could have competed with the Chevrolet Corvette and the original Ford Thunderbirds, sporty two seat roadsters. The other Chrysler two seat concept was the 1955 Chrysler Falcon, a personal favorite of Virgil Exner Sr., who supervised Maury Baldwin's design of that car, which Exner used personally. He also used the Belmont as a personal car but that was not an in-house Chrysler (or Ghia) design. The Belmont, like the first two Chrysler concept cars from just before WWII, the Thunderbolt and Newport, was designed and built by Briggs, Chrysler's body supplier. In 1954, Briggs wanted to experiment with the then new material called fiberglass and demonstrate to Chrysler that they could supply plastic bodies as well as the steel ones they'd been building for almost half a century. Working under Briggs design head Al Prance, designer Bill Robinson, who later worked directly for Chrysler and subsequently taught at Detroit's CCS, came up with the Belmont. Since Briggs had no experience working with the new material, it is thought that they contracted the actual body making to Creative Industries or Ionia Manufacturing, two companies that did contract work for the major automakers. It's an attractive car, though I think the design is a bit compromised by the fact that Robinson was told to use production Plymouth bumpers. The Belmont still exists and is in a private collection.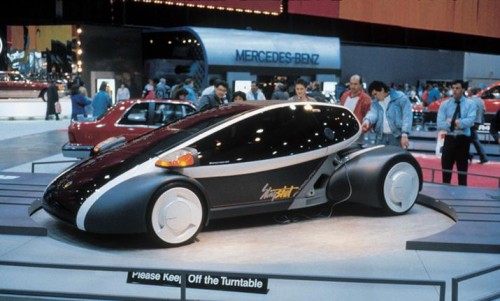 I'm not sure what relevance the Slingshot had to the rest of Plymouth's lineup in 1988, which was mostly K-car derived. The Slingshot was made of carbon fiber and was designed with input from design students interning at Chrysler. It has a canopy opening, but then I already said it was partially designed by design students. According to Wikipedia, it was designed as part of a series of three concepts, along with the Big Shot and the Hot Shot but since I can't find anything at all about those other two cars, and since that information has no citation, I think someone's pulling our Wikilegs.
Continued in part 5 tomorrow, Pontiac to Volvo.
Ronnie Schreiber edits Cars In Depth, a realistic perspective on cars & car culture and the original 3D car site. If you found this post worthwhile, you can dig deeper at Cars In Depth. If the 3D thing freaks you out, don't worry, all the photo and video players in use at the site have mono options. Thanks – RJS