Find Reviews by Make:
Posts By: Mark Stevenson
It must be Suzuki Day. Fresh off pictures from our resident Chinese spy, Suzuki has released some pictures of the upcoming S-Cross C-segment all-wheel-driver.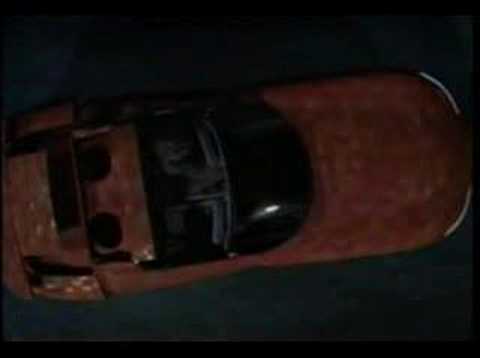 As a child with a 1:24 scale model of the first generation Viper constantly adorning my bedroom amongst other automotive related furnishings, my eyes were glued to the Viper television series. It was full of horrible dialogue, campy acting, and a car that transformed (I wonder where they got that idea from?) into a V10 powered, crime fighting caricature of itself. I was 10 years old when it first appeared on TV, so I didn't care about the obvious insert of a disabled African American male in a wheelchair to appease focus groups. Nor did I care about stupid weapons which were probably taken straight from the dusty script of a failed Star Trek pilots.
In my lifetime, I have yet to see a good, live action, car themed television show. Just look at the last Knight Rider reboot or The Transporter for proof. Even worse, the movie studios want you to spend big money to watch fantastic failures on the big screen which will make you shout at inaccuracies and pine for a movie exec to get it right for once.
Outside the non-fiction genre of Senna and Ron Howard's upcoming dramatized Rush which peers into Niki Lauda's near-fatal accident, why can't someone make a decent fucking car movie or television show? (Read More…)
Fresh off a PR campaign to rename every new vehicle in their line-up, Infiniti has shown their new model with the updated Q-numeric model designation: the 2014 Infiniti Q50.
The more they try to stop people from talking, the more people want to talk.
These are the leaked images of the new Honda 'Urban SUV Concept'. Think of it as what a CR-V used to be, but for a new generation of buyers.
It isn't often one of the biggest news items coming out of NAIAS 2013 is from a tuning house … especially a tuning house nobody has ever heard of before. Attach the name Bob Lutz to a car, along with a brand new, fire breathing, tire shredding 6.2L LT1 V8 from the new Corvette, you are bound to turn some heads. Oh, and they wedged it into a Fisker Karma.
That's Maximum to the Bob.
The big news to come out of Jeep today: DIESEL. And we aren't talking about some HD truck diesel from a Ram pick-up. No, a proper fuel-sipping one, in the form of a 3.0L V6, will be available on the Grand Cherokee starting in the 2014 model year.
Whoa, I think I just experienced the weirdest deja vu…
Nissan is keeping true to its promise of offering up a new model every 3.5 seconds for the rest of time. What you see above is the newest child to be birthed from Yokohama Prefecture, Japan – the Nissan Versa Note.
Almost as soon as ASMC declared its intentions for Chapter 11 bankruptcy, Suzuki Canada, Inc. sent out the following statement:
"Suzuki's customers can confidently continue to purchase new vehicles, obtain service, parts and accessories and take full advantage of Suzuki Canada's warranty program," said Bill Porter, Senior Vice President, Automobile Sales & Marketing, Suzuki Canada. "Suzuki Canada, including its Automotive Division, remains fully open for business in Canada, and will be honouring all customer commitments."

"While Suzuki Canada will continue to monitor market conditions in light of the U.S. filing, we have no current plans to change Suzuki Canada's operations as a result of the events in the U.S.," Mr. Porter said. "Suzuki Canada remains proud of the upcoming 2013 model year for new automobiles, which will continue uninterrupted as planned".
Gamblers, speculators, automotive industry sadists, and TTAC Best and Brightest™: welcome to the selection of the next candidates for Death Watch, where you get to have a say on which brand we should promote to the Throne of Irrelevancy.
When the news came out last night of American Suzuki Motor Corporation (ASMC) filing for Chapter 11 bankruptcy, I was glad to be validated in my suspicions, but sad that a potentially great opportunity had been wasted due to mismanagement and short-sightedness on behalf of its Japanese management.
In other regions, Suzuki does an excellent job catering to the needs of each domestic market. In India, through their long time partnership with Maruti (which has since turned into full ownership of the once state-owned automaker), Suzuki enjoys double digit market share that is the envy of every other automaker in the country. Maruti Suzuki has control over product, they understand the needs of Indians looking for new cars, and they have enough financial input into SMC's bottom line that the executives in Japan have no choice but to listen.
Almost every car guy has experienced being pushed over the brink by a car so evil it could be characterized as possessed. A man in Halifax, Nova Scotia, Canada wanted to perform his own exorcism on an old hearse in a Canadian Tire parking lot before sending it off to the big crusher in the sky over the weekend.
While not mentioned explicitly, this is Suzuki's SX4 replacement – the Dodge Caliber S-Cross Concept – which is all but ready for dealer showrooms for 2013.
What you see above is the S-Cross concept from Suzuki, set to bow at the Paris Auto Show in September. But, this C-segment concept isn't a new model, instead a replacement for the Suzuki SX4.
The grim reaper may not be at American Suzuki's door step after all. We've learned ASMC is healthier, at least financially, than we thought. But, in order to be profitable last year, ASMC had to completely cut almost every non-essential (and some essential) function of their business.
(Read More…)
While a number of automakers have been complicit (and still are) when it comes to badge engineering, Suzuki in North America has been on the forefront of whoring out or johning platforms since its introduction in the 80s. The 'Japanese brand that could' has either slapped the stylized S on Daewoos and Nissans or let GM have their dirty ways with the grilles of small Suzuki cars and SUVs.