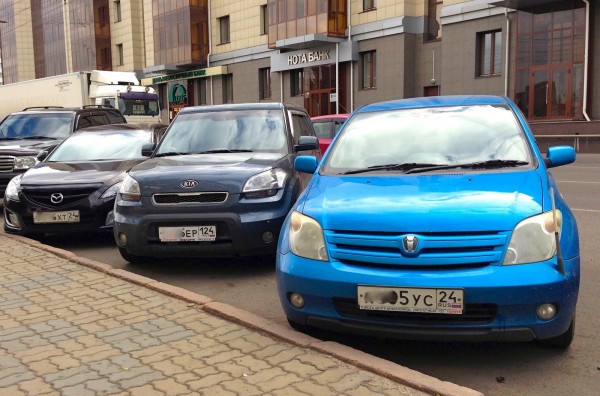 The Toyota Ist is by far the most popular used Japanese import in Krasnoyarsk.
Over the next few weeks I will be taking you on a trip through the Trans-Siberian railway, stopping along the way in various Russia, Mongolian and Chinese cities to observe the vastly different car landscapes each time. The last stop was Tomsk in Siberia, we are now moving 450km East to Krasnoyarsk in the midst of Siberia. And this is it: used right-hand drive Japanese imports have taken over. Although I only stayed in Krasnoyarsk 4 hours it is enough to establish the simple fact that roughly every second car in the city is a used Japanese import, therefore being driven with the steering wheel on the wrong side! Jump in for the full report!
If you can't wait for the next report, you can follow my trip in real time here, or Check out 174 other car markets on my blog.