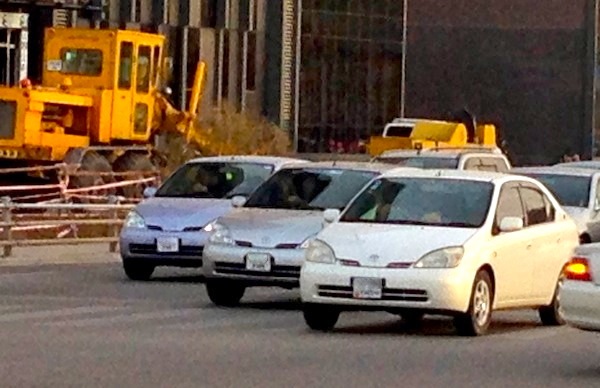 Three first generation Toyota Prius at a traffic light: a common sight in Ulaanbaatar…
We now continue on our Trans-Siberian railway adventure and after going through Siberia and crossing the Lake Baikal up to Ulan Ude in Buryatia, we are now travelling South to Mongolia. In this post I will describe my first impressions about the unique Mongolian car landscape, but we will start with a bit of introduction on Mongolia as a country, because knowing overall facts about this country goes a long way in explaining its car park.
If you can't wait for the next report, you can follow my trip in real time here, or check out 174 other car markets on my blog.