steamcorners
Chris' Find of the Day: Custom HMMWV?
---
http://www.ebay.com/itm/Hummer-H1-2-...m=331626463731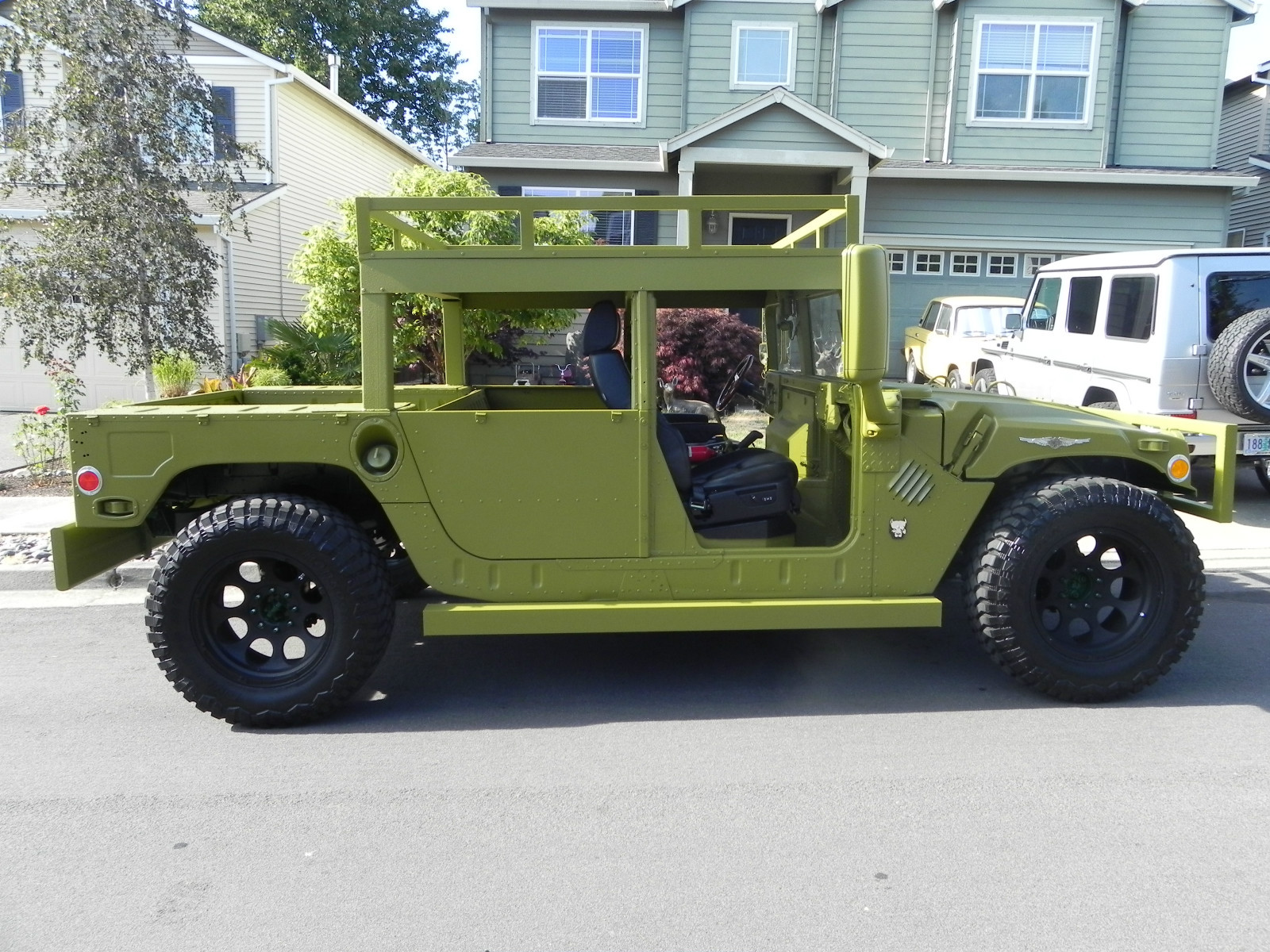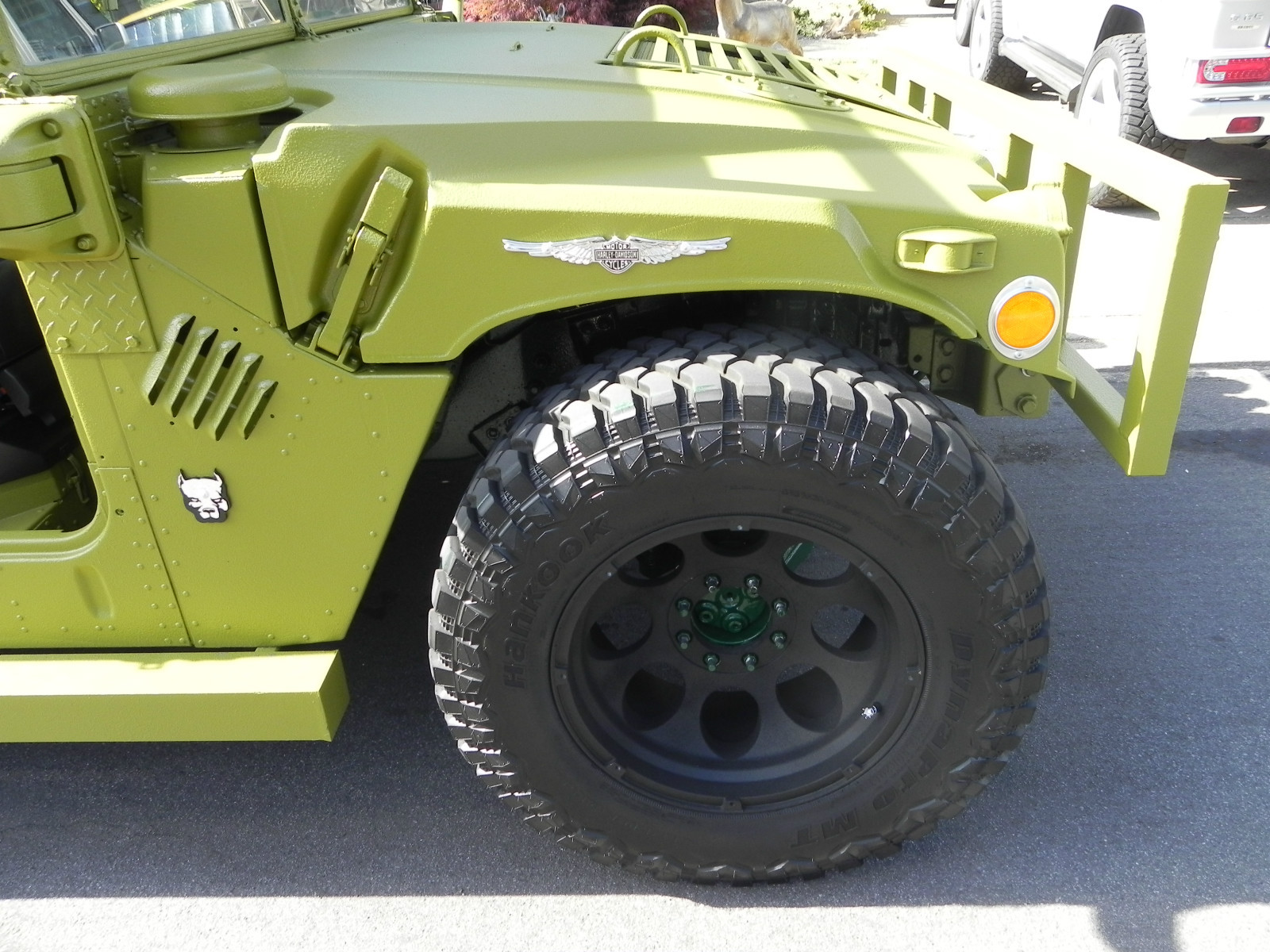 I'm guessing the most (in)famous owner of the OG civilian Hummer wouldn't touch this one, though the lack of doors would help with shoulder/bicep room.

It's lowered, to minimize the suspension travel offroad. It probably handles a bit better in the city, though..and this is one of the few vehicles out there for which a Carter/Reagan era 85mph speedo would be useless.

It looks like the entire vehicle is "painted" with bedliner. Probably helps with durability, but be careful if you DIY.