http://www.ebay.com/itm/Ford-Bronco-...m=221859340017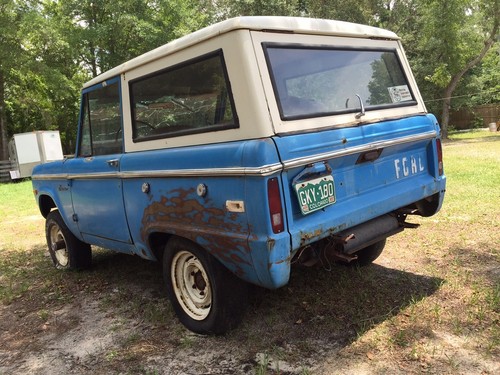 I have a confession to make. As a self-proclaimed classic car enthusiast--especially one who writes about said cars, I feel that I should know nearly everything about every car ever made. Unfortunately, American iron before the 80's tends to be a problem for me--I often can't identify specific years, and the sheer volume of option packages is beyond my feeble mind.
Yesterday, one of my failings tripped me up.
I was in line early in the morning for a grand opening of a Microsoft Store. See, I need a new laptop, but cash is a bit tight. I was hoping to win enough to buy a new one. I didn't, but that's beside the point.
Guy in line behind me and I got talking, and I mentioned what I do. He immediately whips out his phone and shows me pix of his rig. I immediately exclaim: "Ooh, nice Bronco!"
It was a Scout. ****.
Well, guy from the line, I spent some time last night looking at Broncos and Scouts to refresh my memory.
This Bronco is rough, having sat for 28 years, but looks promising for $5500. The mechanicals are easy enough to restore or upgrade, and the bodywork shouldn't be too bad.