Find Reviews by Make: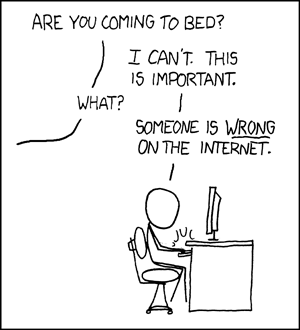 You'd think that, after all these years, I'd have a tougher skin for people who say stupid things on the Internet. And I'm pretty good about that, but now that I own a Tesla, it strangely gets under my skin when people write ill-informed drivel about the car. Here at TTAC, we're all about well-informed drivel. It's a subtle distinction, but we're proud of it. Anyway, here's a bit of unfortunately typical writing, found on a random Internet chat board (not TTAC, because the B&B would never stoop to this). All grammar and spelling have been left untouched.
Tesla interior is junk far away from luxury. BMW 335i has better interior design, and 550i in whole different league. Road noise, cheap panels, flimsy speaker grille, seat comfort, ceiling height, sound quality (premium sound!!) all materials that tesla uses belong to 20$K Honda. So rest of money goes into battery price.
Let's break this down, shall we?
Interior is junk far away from luxury. BMW and Tesla both use lots of leather, including on the dashboard and doors. They both have options for nice wood inlays. BMW has optional brushed aluminum inlays. Tesla has optional carbon fiber inlays. Newer Teslas have optional sport seats that are very much in the same ballpark as typical BMW seats. About the only interior feature I'll give to BMW is its optional "active ventilated seats", offered on some higher-end models. Here in Texas, that's a real feature, although Tesla does let you start the climate control remotely using their phone app. I used this on a recent Girl Scouts camping trip, wherein the temperatures dropped below freezing at night. It was great to hop into a car with a pre-heated cabin.
Interior design. Perhaps the original poster was unhappy with Tesla's overuse of skeuomorphism (i.e., fake brushed metal, beveled edges, and bubbly buttons in the computer displays)? It's hard to say. I come at design from a utilitarian perspective. Does the car let me do what I want to do, quickly and accurately? Common things should be fast with at most a quick glance. Uncommon things should be possible without training. After several months with the Tesla, I'd say they're achieving this objective. The steering wheel buttons really do have most common things covered, such as changing the fan speed or skipping tracks, and the massive touchscreen makes it possible to dig in and tweak settings without going mad. BMW's iDrive, no matter how many times they revise it, is still an embarrassment.
Road noise. There are several sources of noise in a typical car at speed: wind, tires, suspension, drivetrain, and screaming children. Electric drivetrains are insanely quiet, whereas BMW creates artificial drivetrain noise through the stereo system because … reasons. Wind and tire noise are largely the same between Tesla and any fancy German luxury sedan. I'll modestly complain about suspension noise on the Tesla, though it's not what you'd think. Like all good luxury cars, the Tesla's suspension does its best to shave off the sharp insults from driving over crappy roads. What's seemingly unique about the Tesla is what happens, even on the smoothest of perfect roads, when you hit a small bump, maybe a single pebble in the road. You get a muffled thud, basically a low frequency beat like you'd expect from a typical hip-hop album. This appears to be related, in part, to the "frunk" acting as a resonant chamber and in part to the large battery pack under the floor acting as a giant drum. Loading up the frunk with random luggage or boxes seems to help a lot. Since noticing this noise in my Tesla, I've paid close attention to other cars in which I'll be riding, and the "thuds" tend to be less low-frequency boomy and have more high-frequency harmonics. I suspect this is because other cars have more irregular shapes to their floor (e.g., transmission tunnels). All that said, when you turn on the stereo, even at modest volume, you'll never notice any of this. Pro-tip: you can hush the little ones by shouting "watch this" and slamming the go pedal. Buys you a few seconds of quiet.
Cheap panels and flimsy speaker grilles. They're pretty much the same as you'd get anywhere. There are far fewer squeaks and rattles in my Tesla than in any other car I've ever owned. It's clear that Tesla really sweated the details on NVH. And keep in mind, my car is 1.5 years old and has been a daily driver the whole time. It's holding together quite well.
Sound quality? (premium sound!!) As I wrote in my Tesla vs. Jaguar comparison, the optional high-end Tesla sound system is seriously good stuff. The one time I heard the base sound system, however, I was unimpressed. If you're going to buy a Tesla, pony up for the upgrade. My only real complaint is with the default Internet audio provider, Slacker. I'd much prefer some combination of Pandora and Google Music, but the only way to get those in a Tesla is through your phone's Bluetooth.
Seat comfort / ceiling height. I'm 5'11" and I fit just fine; my car doesn't have the panoramic glass ceiling, which adds even more headroom. The Tesla is a very large car, with plenty of room for grown adults in the back seat. The absence of a transmission tunnel is a huge win for your middle-seat passengers if you're packing them in. In terms of comfort, I haven't done any serious roadtripping yet in my Tesla, but the seat feels an awful lot like the standard you expect from luxury German cars: stiff but supportive.
Materials that tesla uses belong to 20$K Honda. The Model S is an aluminum car, putting it in the same league as an Audi A8. Aluminum is showing up all over the place, these days, including the new Ford F150. Aluminum is preferred for the strength you can get for a given amount of mass. The problem with aluminum is that it's very, very expensive if you get into a collision. As an example, Motor Trend's long-term Audi A8 had a $11,000 mishap with a road bollard. It's just as bad for Tesla. Supposedly, the forthcoming "Model 3" will use steel. If you drive as poorly as this fellow constructs sentences, you'll be wishing your Tesla used more steel, like a $20k Honda.
So rest of money goes into battery price. Indeed, Tesla is working on this "gigafactory" monster in the Nevada desert, to improve the worldwide capacity for lithium-ion cells, reducing their price, and affording legions of future gonzo Hunter S. Thompson wannabes the opportunity to tie together Nevada's brothels, battery manufacturing, and gambling industries. And indeed, the battery system is where most of the complexity of the car lies, so it makes sense for them to invest in improvements. My Tesla leaves a puddle of water in my garage from its air conditioner running, hours after I get home, because it really, really wants to cool down the battery pack. Now if it could only cool down the hot heads on the Internet.