Find Reviews by Make:
Over the last couple of weeks I have been backpacking my way along the Trans-Siberian railway, hopping on and off the train and discovering surprisingly different car landscapes along the way. Today I begin a long-term series that will  look at and analyse the cars present in each city I passed.
Each time I took the train or bus I moved between 800 and 1000 km so it's really like finding oneself in a different country altogether, even though I stayed in Russia for the first two weeks of my trip. I'm not sure yet how many parts there will be in this series as I haven't finished the trip yet! I hope you'll enjoy the reports as much as I did creating them.
Russia, Mongolia and China not your thing? That's fine, you can check out 174 other car markets on my blog.
Back to the Trans-Siberian. Our first stop is St Petersburg, Russia. Jump in!
If you can't wait for the next report, you can follow my trip in real time here.
Straight from the airport car park, the main striking element when looking at the car landscape here is how young it is: cars over 5 years-old are by far in minority! A very fine achievement in a city of 5 million inhabitants. It looks like St Petersburgers have taken full advantage of the scrappage schemes in place in the country over the past couple of years.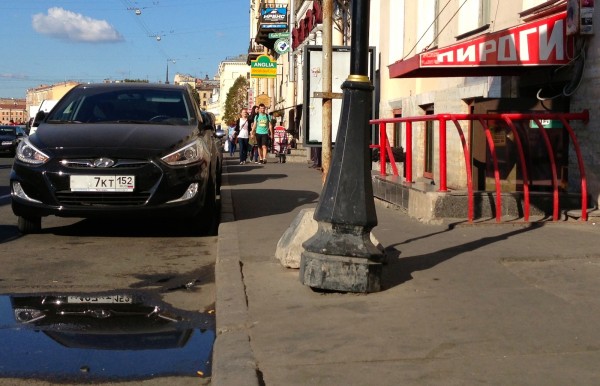 Hyundai Solaris
The second observation about the St Petersburg car traffic is that there doesn't seem to be any speed limit in the city, or one that has long been forgotten! It's simple: pedestrians have had to dig tunnels for themselves to go under the streets as it is way too dangerous to attempt a crossing…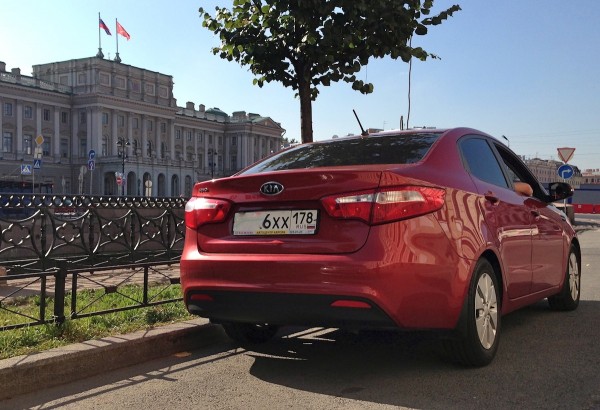 Kia Rio
In terms of the St Petersburg car landscape composition, one thing becomes very clear very quickly: the near absence of Ladas! Over the 36 hours I spent in the city, I saw fewer examples of the Lada Granta (8) than new generation Range Rover (20) or Porsche Cayenne (40)! The legendary Zhiguli seems to be an endangered species here, you can still pick a few Samaras but nearly no 110, Priora or 4×4. Volgas are still relatively frequent in St Petersburg streets, mainly as taxis but I also spotted 2 very well preserved 1962 models.
VW Polo
In fact, an easy way to describe the cars you see in the streets of St Petersburg is to say it's like you took the 2013 Russian sales charts and removed all Ladas!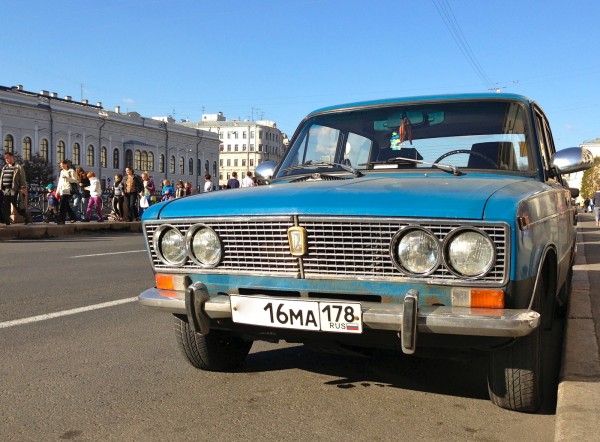 Zhiguli in St Petersburg, Russia
The Hyundai Solaris, VW Polo (almost exclusively as a sedan), Ford Focus and Kia Rio should dominate the St Petersburg ranking in this order.
Ford Focus
The good thing about being 'in the place' is that I can now share with you certain recent developments about the Russian new car market and explore it with a lot more depth than the monthly Top 25 models I publish. For example, it became quite clear after a few hours spent in the country that the reason for the Chevrolet Cruze's current second wind (it is up to a record 4th place overall in August) is the success of the hatchback version, an interesting fact as Russians are still mostly fond of sedans.
Renault Logan and Chevrolet Cobalt
If you're an SUV in St Petersburg and offer a higher driving position, chances are you'll be met with success. The Opel Mokka for once is a prime example of this trend: it's only been on sale for a few months but is already swarming the streets of St Petersburg. Pretty much every other SUV can be spotted repeatedly: Nissan Qashqai, Kia Sportage, Mitsubishi ASX, the new generation Toyota RAV4, BMW X1, X5, Chevrolet Tahoe, Toyota Land Cruiser… you name it, you'll find it here. Heck even the Renault Koleos and Peugeot 4007 are more frequent than in Paris!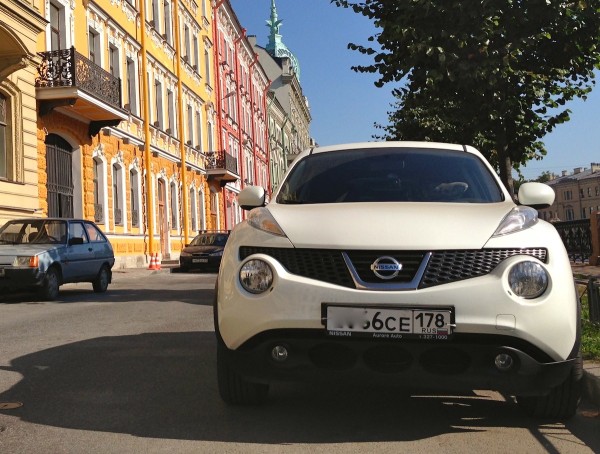 Nissan Juke
But the reward for most over-represented model in St Petersburg compared to the national sales charts undoubtedly goes to the Nissan Juke, literally everywhere! It is not uncommon to see 2 or 3 of them parked next to each other, and I would bet on a Top 10 or even Top 5 ranking for the Juke in this city.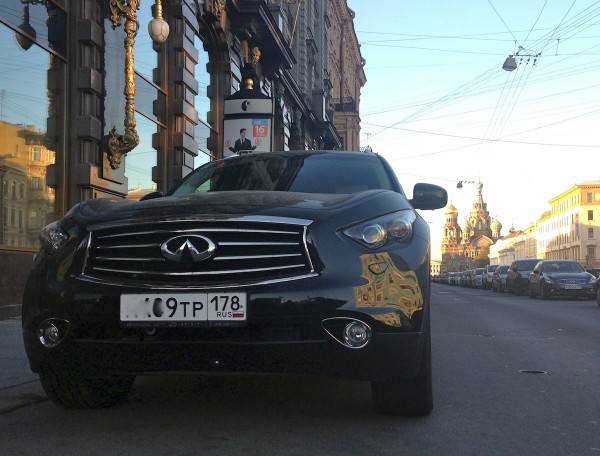 Infiniti FX
Luxury vehicles are almost as common as mid-range ones in the centre of St Petersburg. Apart from the staggering amount of new generation Range Rover and Porsche Cayenne I saw, the main takeaway here (and I will end up finding this in most cities) is the incredible strength of Infiniti, almost reaching the status of mainstream brand. Surfing on the SUV craze, the FX is the brand's most popular model but the entire range is represented with also a strong heritage from the birth of the brand onwards. You can also see many Mercedes M, GL, E, C and new generation A Class, BMW 1 and 7 Series and VW CC and I spotted two Mercedes CLA.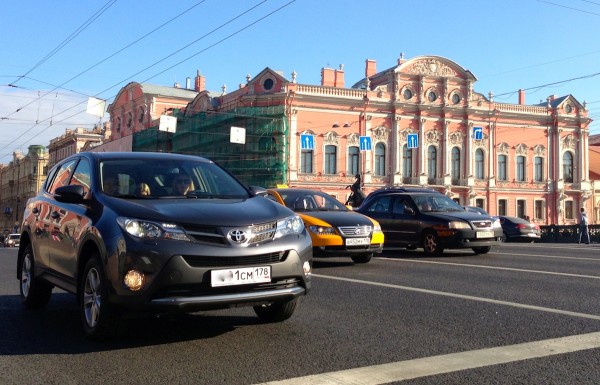 Toyota RAV4, Lifan Solano and Chery Amulet
A few other surprises: the very high occurrence of current gen Citroen C4 vs. nearly no first generation, including in its sedan variant which I had never seen before. The Kia Cee'd extremely popular especially the station wagon variant as is the Chevrolet Orlando. Other frequently seen models are the Ford Mondeo, Toyota Camry, Skoda Octavia and Fabia (but no sedan) and VW Jetta. I also saw a reasonable amount of Citroen DS4.
Lada Zhiguli
This trip is also an opportunity to discover 'in the flesh' models confined to a certain region of the world. For example the Chevrolet Niva is very common here, I saw my first Peugeot 408, first Peugeot 301 and first Chevrolet Cobalt in St Petersburg. Oh and the Lada 4×4 4 doors and a Samara van which never left Russia… I saw my first ones here!
GAZ Volga
There are a few Chinese models but compared to the next cities I visited they are relatively rare in St Petersburg. Apart from the Geely Emgrand EC7 and Lifan Solano as taxis, I spotted a few Great Wall Hover, Geely MK2 hatchback, one BYD F3 and one Lifan Smily (aka 320).
That was St Petersburg! I hope you enjoyed this first stop. We're going next to Moscow…
Matt Gasnier, based in Sydney, Australia, runs a blog named Best Selling Cars Blog, dedicated to counting cars all over the world.
Estimated St Petersburg September 2013 best-sellers:
| | |
| --- | --- |
| Pos | Models |
| 1 | Hyundai Solaris |
| 2 | VW Polo |
| 3 | Ford Focus |
| 4 | Kia Rio |
| 5 | Nissan Juke |
| 6 | Nissan Qashqai |
| 7 | Chevrolet Cruze |
| 8 | Toyota RAV4 |
| 9 | Citroen C4 |
| 10 | Kia Sportage |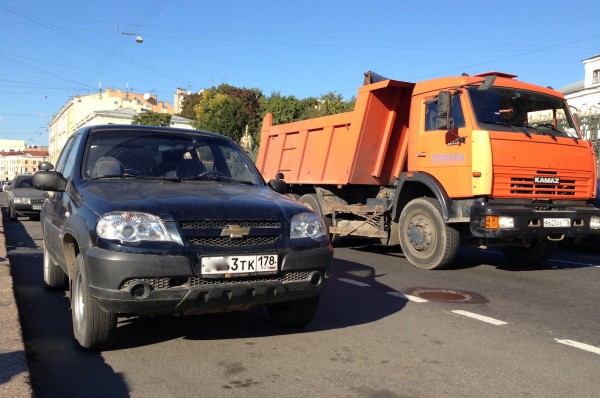 Chevrolet Niva
Nissan Qashqai and Ford Kuga
Lada Zhiguli
Citroen C4 Sedan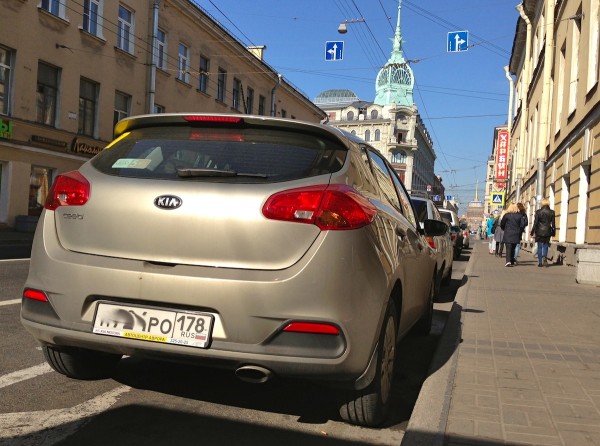 Kia Cee'd
Renault Koleos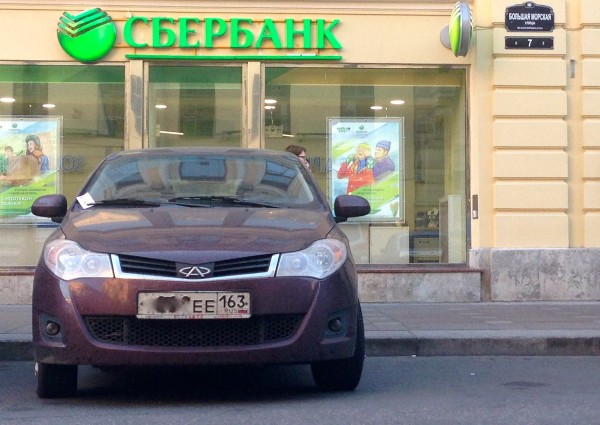 Chery Bonus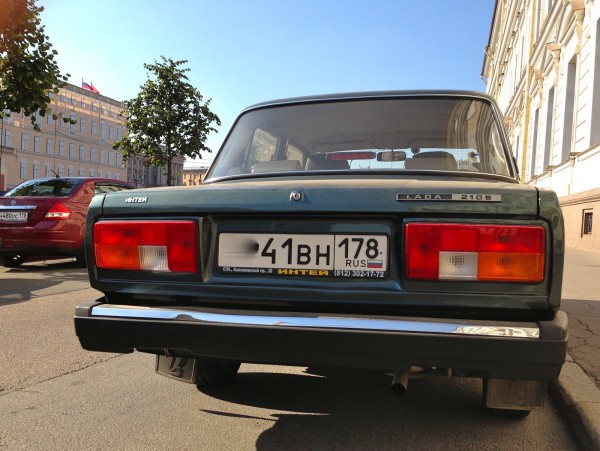 Lada Zhiguli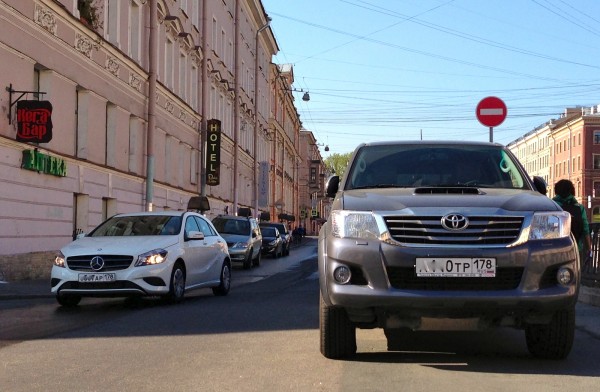 Toyota Hilux and Mercedes A-Class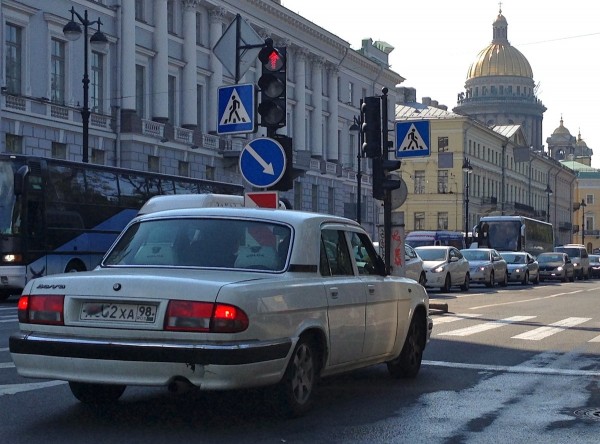 GAZ Volga
Peugeot 408 and Lada Zhiguli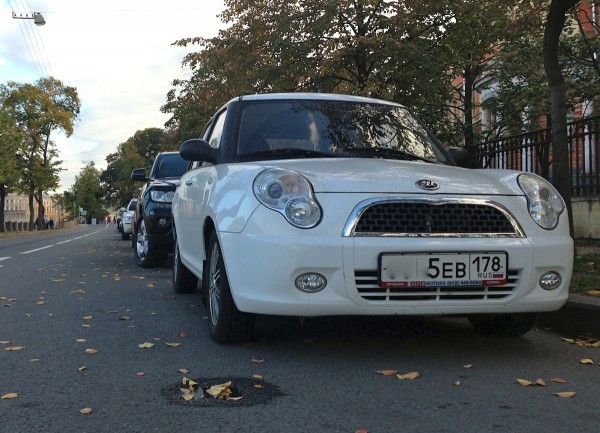 Lifan Smily
Great Wall Hover
Nissan Patrol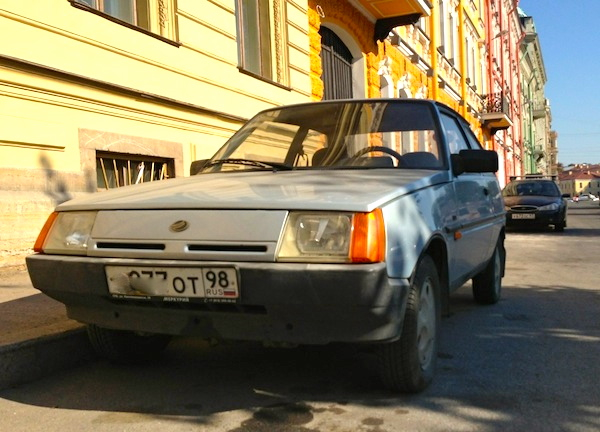 ZAZ Tavria
1962 GAZ Volga