Find Reviews by Make:
At last the much anticipated Worldwide June 2013 Roundup is here!
After exploring how the Chinese carmakers are faring outside of China, today I give you the much awaited World roundup for June 2013.
The whole world at once makes your head spin? That's ok, I prepared bit by bit versions for you: you can check out a thorough halfyear 2013 summary for each the Top 20 biggest new car markets in the world here.
Back to the world. Who made the worldwide headlines in June?
Hints: two French and two Czech…
First a bit of update on a few new regions now covered on my site BestSellingCarsBlog thanks to SMMT: we now have Scotland, Northern Ireland, Wales and England as monthly updates to give us more insight into what British consumers buy… There is also a brand new Photo Album about Iraq, a booming new car market.
Secondly an overview of the largest markets with again very different behaviours on display this month: China (+12%) and the USA (+9%) are on fire once again whereas Japan (-11%), Brazil (-12%), Germany (-5%) and Russia (-10%) are having a bit of a meltdown…
The Renault Captur caught everyone (including me) by surprise this month.
Now let's get right into it. The Renault Captur is the hero of the month. It catches everyone by surprise in France: whereas it had not appeared in a single intermediary Top 10 all through June, it shoots up 9 spots on May to land at a spectacular 4th position thanks to 5,381 sales and 2.8% share. Its archenemy the Peugeot 2008 is up to #11 and should break into the French Top 10 next month. The Captur is also #14 in Portugal, #27 in Italy and #39 in Austria while the Peugeot 2008 ranks #18 in Portugal and #43 in Austria.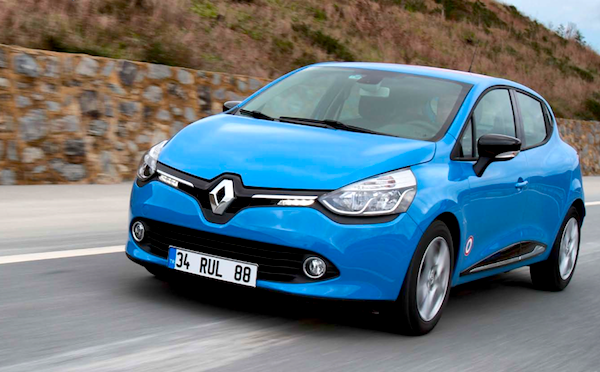 The Renault Clio is now #2 in Europe so far in 2013, below only the VW Golf.
The Captur's supermini sister the Renault Clio is also under the spotlight this month with the 4th generation now in full gear. It is up 32% year-on-year in Europe to rank #2 both in June and year-to-date below just the VW Golf. In detail, this translate into being back to #1 in France, up a whopping 158% year-on-year to land in pole position in Portugal, up to a mammoth 12% market share in Slovenia, to #2 in Spain, in Denmark, #3 in the Netherlands, #5 and best-selling foreigner in Italy, #6 in Turkey,
Is the Skoda Rapid's success obtained at the detriment of the Octavia?
One year ago, the Skoda Rapid launched at home in Czech Republic. But it has not helped Skoda gain market share at home (it actually declined), which could mean it has almost entirely cannibalised the rest of the range. We can see different behaviours of the Rapid and Octavia this month: the Octavia leads with a huge 6.9% share in Hungary, is back up to #2 in Romania while the 3rd generation single-handedly ranks #2 in Slovakia. On the other hand, the Skoda Rapid is up to #2 in Ukraine where it completely annihilated the Octavia down to #83 (it was #1 over the full year 2012!), up to #12 in Israel (Skoda's best-seller there) and #15 in Kazakhstan.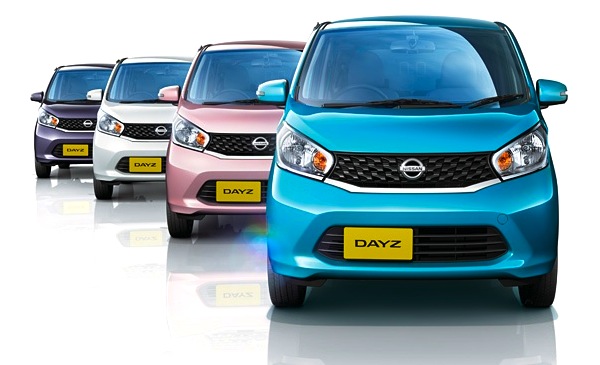 Nissan Dayz
The award of most successful product launch this month goes to the couple Nissan Dayz/Mitsubishi eK, totalling no less than 20,925 sales for their first full month in market in Japan!
The Peugeot 301 is #1 in Algeria
Other striking developments in June include the Dacia Sandero becoming the most popular vehicle with private buyers in Spain, the Peugeot 301 becoming the best-selling model year-to-date in Algeria, making it the first country to crown the 301 in a ytd ranking, Chevrolet hitting its best-ever monthly volume in Indonesia thanks to the Spin, the Emgrand EC7 on the Egyptian podium for the 2nd month in a row and the Ford Ecosport landing directly at #15 for its first month in India where it is now also produced.
The Chevrolet Cruze hits its strongest monthly volume ever in the US this month.
Lots of good news are coming from the US this month. Among them, the SAAR (Seasonally Adjusted Annual Sales Rate), a key barometer of long-term sales trends, surged to just under 16 million, compared to 14.4 million a year ago, and brings the industry back to its late 2007 level. Also, both the Chevrolet Cruze and Equinox lodge their highest-ever monthly volumes, the Ford F-Series lodges its 23rd consecutive monthly year-on-year increase and its best June since 2005 at 68,009 sales, the Chevrolet Silverado is up 29% and the Dodge Ram is up 24%.
In Czech Republic, the Hyundai i30 delivers the highest market share for a foreign model in 2 years, whereas it breaks into the Polish Top 10 for the first time in 3 years and ranks #2 in Croatia. In Austria, Hyundai places 3 models inside the Top 9, like Volkswagen! Another success story for Hyundai is in Australia where along with Nissan and Audi, it delivers an all-time record monthly volume.
In fact, never before had Australian consumers bought more new cars than in June 2013: at 118,758 sales this is an all-time record for the country, an extremely impressive performance for a mature market. The Toyota Hilux lodges its best-ever monthly volume, while both the Corolla and Hyundai i30 hit their 2nd best-ever result.
In Japan, thanks to a third consecutive month in pole position, the Toyota Prius reclaims the title of best-selling vehicle in the country, passing its little hybrid sister the Aqua. In Germany, the Mercedes E-Class is starting to feel the effects of its facelift, hitting its highest ranking in the country in almost 2 years, exactly since October 2011, at #8. In Russia, the Lada Granta beats both its volume and share records to 17,005 sales and 7%. This is the highest market share reached by any model in Russia since January 2011. The Hyundai Porter leads in South Korea for the first time since the creation of BSCB in a models ranking gone wild, there are two BMWs in the Top 8 in the UK and the Toyota RAV4 up to #2 in Norway.
That is all for today! Hope you enjoyed.
Source: All usual sources for each country.
Here is the full last 12 months' worth of World roundups:
World May 2013 Roundup: Europeans buy more local
World April 2013 Roundup: Toyota RAV4 means business
World March 2013 Roundup: Don't take this the wrong way, but…
World February 2013 Roundup: Nissan Qashqai pumps up the jam
World January 2013 Roundup: Low-cost range brings Renault back
World Full Year 2012 Roundup: Last Year's Top 5 highlights
World December 2012 Roundup: Has the Chinese invasion started?
World November 2012 Roundup: When Hyundai cracked Brazil
World October 2012 Roundup: China, Japan and Austria in focus
World September 2012 Roundup: Ford Focus shines in China
World August 2012 Roundup: Subaru XV topples almighty Golf in Switzerland
World July 2012 Roundup: Geely CK writes history in Ukraine
World June 2012 Roundup: Hyundai Santa Fe and Ford Focus shine
Matt Gasnier, based in Sydney, Australia, runs a blog named Best Selling Cars Blog, dedicated to counting cars all over the world.