Categories:
Volvo, with parent company Geely, is developing a lineup of premium A-segment vehicles aimed at the BMW 1 Series and Mercedes A-Class.
Is it a wagon, or a shooting brake? Too bad it's just a design study.
Two new, performance-oriented Volvo models made their North American debut at the Chicago Auto Show.
(Read More…)
I thought I preferred the subtlety of the brown XC70 Polestar I tested back in September. I was wrong. With 350 horsepower and all-wheel drive, this must be the most desirable wagon offered for sale on our shores, even without a manual transmission. Press days for the show run from Thursday, February 6th to Friday, February 7th. Check back at TTAC for more debuts.
There was a time when wagons roamed the interstates, ferrying families from one National Lampoon vacation to another. With the rise of the crossover, those looking for the original "looks practical but handles like a sedan" mode of transport have few options, and most of them live in the luxury segment. Let's count them before we go too far. We have the soon-to-be-cancelled Acura TSX, the last-generation Cadillac CTS , the Volkswagen Jetta, Mercedes-Benz E-Class, BMW 3-Series and the Toyota Prius V. Even if you expand things to include "off-road wagons"the list only grows by three (Audi Allroad, Subaru Outback and Volvo XC70.) Despite the shrinking market, Volvo's brand has long been associated with practical wagons. It's almost hard to believe it has been three full years since Volvo sold one in America. That's about to change with the 2015 V60.
Engine downsizing is all the rage. Making the engine smaller increases fuel efficiency, reduces emissions and cuts vehicle weight. With ever tightening fuel economy legislation in the United States and CO2 emissions regulation in the European Union, mainline manufacturers are turning to turbochargers like never before. In 2009 just 5% of cars sold in America sported turbos, and that 5% consisted largely of European brands like Volvo and BMW with a long history of forced induction. By 2013 that number had more than doubled to 13%. Honeywell expects the number to rise to 25% in the next four years and the EPA tells me that by 2025 they expect 90% of cars sold in America to sport a turbo engine. With turbos becoming so ordinary, what's a turbo pioneer like Volvo do to keep a competitive edge? Add a supercharger of course.
In an effort to sell their wares to Western markets, Geely and their subsidiary Volvo have teamed up to build a subcompact global car aimed at offerings from Ford, Honda et al.
Hakan Samuelsson, CEO of Volvo Car Corp. told the Automotive News World Congress that Chinese built Volvos will be exported "fairly quickly" to the U.S. market. Samuelsson wouldn't say exactly when but he did say that because of Volvo's Chinese ownership the company is in a unique position to use China as an export base.  Zhejiang Geely Holding Group purchased Volvo from Ford Motor Co. in 2010. (Read More…)
The second of three concepts hinting at Volvo's new styling direction, the XC Coupe Concept has been unveiled ahead of its official debut at next week's 2014 Detroit Auto Show.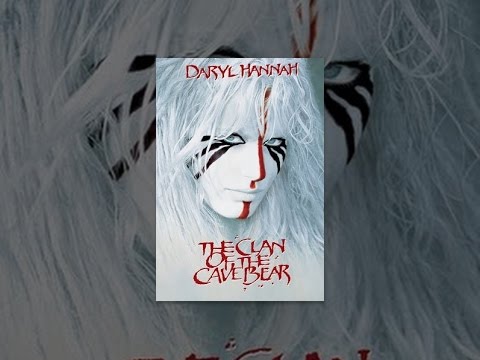 I live in a small, genteel, Southern colonial home that comes with all the local goodies.
An over-sized ceiling fan in every room. A little front porch that offers a palatial view of the rolling prairies of Deliverance country.
Throw in a mint julep, homemade lemonade, and the belting baritone of Paul Robeson, and the world becomes my oyster.
Except not right now. It's too damn cold outside. Which got me to thinking…
While Volvo 240s continue to be crushed in alarming quantities, I also see quite a few Volvo 140s during my wrecking-yard trips. Prior to today, we'd seen this '68 142, this '69 145, this '71 144 and this '71 142, and now another non-rusty, solid-looking 140 is going to be eaten by The Crusher. (Read More…)
During my recent trip to Iceland, I stopped by a few Reykjavik wrecking yards to see what kind of stuff those Norsemen send to The Crusher. We've seen this Lada Niva, and this Renault Megane, some Dodges, and now we've got a DAF-connected Volvo that was never sold in the United States. (Read More…)
TTAC Commentator furhead writes:
Sajeev,

A while back I had written in with a question about which is the best wagon to get. The advice was great, but I didn't follow any of it. We ended up with a 2005 Camry SE simply because it was too good of a deal to walk away from. The car is fine…and I guess that is the problem. That is all it is: fine. Except for the seats, they suck. The front seats are by far the worst seats that I have ever had to travel in. Any ride longer than 1 hour requires a bottle of Advil nearby in order to make it through.

So now, after living with two children for some time now, my wife and I have a better idea of what we need and don't need, and we are coming to the realization that we don't need a car that neither one of us likes and makes our backs hurt on long drives. (Read More…)
I've always had a soft spot for Volvo, that's probably why I've owned two and chose European Delivery on one of them. But Volvo has a problem. It's not the product. It's not even the brand positioning. It's a lack of advertising and visibility. Let's dive deep into my mind as I pontificate about Volvo's destiny.
As a teenager, I spent a fair amount of time at my local ghetto kung-fu school, punching people and being punched by people with no safety equipment beyond a set of mandatory "winter gloves". It was fairly boring stuff, really, but it gave me a vague appreciation of the man known as "JCVD". From Bloodsport all the way to the massively deconstructive yet strangely uplifting JCVD, the Belgian actor and martial artist has consistently delivered just the kind of stuff that 15-year-old brown belts want to see.
And now he's delivered again.
(Read More…)