Categories:
Bentley is set to kill off its iconic 6.75L turbocharged V8 – and this time it's for good.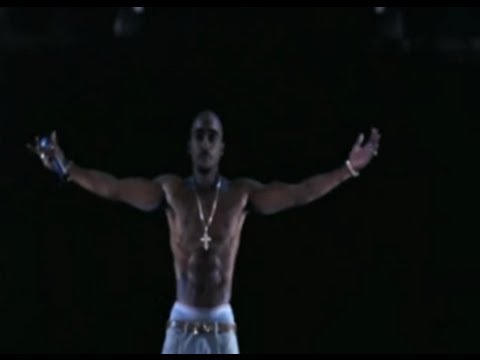 "The V12 engine is a thing of the past. The engine belongs in a museum."
Those are the words of Antony Sheriff, managing director of McLaren, who spoke to a Dutch publication regarding the future of its supercars. The new Mclaren MP4-12C, with its compact, turbocharged V8, is an impressive machine, but Sheriff may be exaggerating the demise of exotic, multi-cylindered engines.
In the eternal quest to adhere to "sustainability", Lamborghini will apparently be fitting the Aventador with a start-stop system and cylinder deactivation. Am I the only one that finds the recent trend of eco-friendly supercars ridiculous?
Wait, straight, unrusted XJ-Ss get crushed? Yes, indeed, I see solid examples of Jaguar's V12 statusmobile at self-service junkyards all the time. This car listed at $39,700 when new (nearly 80 grand in 2012 dollars), but couldn't even fetch above scrap value at an auction today. (Read More…)
Need an engineering project? Got 1,200 hours to kill with nothing to do? Take a tip from this heroically patient Spaniard, and hand-machine your own tiny (12 cc displacement) V12. This would be amazing feat of handwork even if it weren't fully operational (using compressed air injection), but the fact that it works, runs and was made without a single CNC machine is nothing short of astounding.. If, as the book suggests, Shop Class is Soulcraft, this guy is like an engineering bodhisattva, inspiring us with his precision, patience and skill. In a world where not much is made by hand anymore, this achievement is worth taking a few minutes to marvel over… [Hat Tip: Dean Huston]
This car is a jaw-dropper, a true classic, and a lucky find that rivals the CC logomobile, but it's misnamed. By all rights, it should be the Edsel American. It was Edsel Ford's fine taste and encouragement that made the original version of this trend-setting car happen, and in the process created a car that set the template that every American personal luxury coupe/convertible has been trying to measure up to ever since. An aggressive face on a very long hood, a close-coupled body, a short rear deck, and dripping with the aura of exclusivity and sex: a timeless formula. All too few of the endless imitators got the ingredients right, or even close, as our recent Cougar CC so painfully showed. But that didn't stopped them from trying, just like I never stopped looking for this Continental after I first saw it almost two years ago. It was well worth the effort. (Read More…)
Conjecture that Lambo might be getting rid of the V12 in its flagship turns out to have been way off-base: in fact, Lamborghini has just announced specs for its first clean-sheet V12 since the 1964 350GT. Its 6.5 liter displacement is good for 700 high-revving horsepower (but "only" about 500 lb-ft of torque), thanks to aluminum-silicon alloy four-valve heads and an oversquare design. The new engine also comes with a new type of automated-manual gearbox that Lamborghini calls an "Independent Shifting Rod" transmission. We'll publish more technical details as they become available, but for now let's just take a moment to lap up the visual feast. New Lambo V12s don't come around every day… in fact, given past practice and future emissions standards, this may well be the last of the breed.
This vehicle was worth over $80,000 back in the good old days of Bush the Elder. Now? Not so much. The Bimmer pictured here has no check engine light.. The transmission shifts perfectly. It has 104k original miles with no accident history, and a raft of parts have recently been put into this vehicle by the prior owner. Someone loved this car and sold their first born in the process to keep it up. (Read More…)
Several weeks back, Lamborghini CEO Stephan Winkelmann was hinting to Forbes that weight loss would be crucial to the Lambo future (he also revealed that the brand's best-selling colors "are white, black and the grey tones"). As the hype builds towards the release of the new Murcielago-replacing Jota, Winkelmann has released a "manifesto" that he says will guide Lamborghini into a sustainable future.
Alternatively, it could also be seen as an after-the-fact justification for Lamborghini's decision to ditch the V12. After all, the Jota teaser image released with the Winkelmann-ifesto hints very strongly at a ten-cylinder drivetrain… which means the era of V12-powered Lamborghini flagships is probably about to end. Can one little manifesto really explain that kind of brand-defying break with tradition? Hit the jump to judge for yourself. (Read More…)
In the mid sixties, Cadillac gave very serious thought to replacing its aging V8 engine with an OHC V12. And blog.hemmings finally convinced Cadillac to send them some detailed pictures and more information. Looks mighty production ready, but that air cleaner sure makes it looks a lot less sexy than a Ferrari with a bank of Webers.  (Read More…)