Categories:
Driving a new car off the lot takes off 20 percent immediately upon leaving the dealership, so it goes, but for EV owners looking for some green for being green, they may wish they'd bought a Toyota Camry instead.
"You know, I always wanted a…"
Those words are about as common as kudzu at my Georgia car lot.
They aren't usually reserved for the late model vehicles though. When it comes to the primary drivers, customers are always willing to fork out the money for their dream car.
It's the second older dream car, or third-string beater dream car that slides down the scale from want to nothingness.
You know what the most popular 'almost' car is these days?
Imagine you're going on a 27 mile hike over the course of three days.
It's a long journey ahead. Hills nearly as big as mountains. Wet and slippery ground everywhere.
And the sun? It can beat you down to the point where you feel as ragged as a wore out mop. There will be no hiding from the obstacles ahead. None.
Now imagine if your partner for this journey came up to you, and the first words he blurted out were, "Those are some nice boots you have! But I got a killer deal on mine.""
Would you think they were, well, a schmuck? To put it lightly?
Now consider this…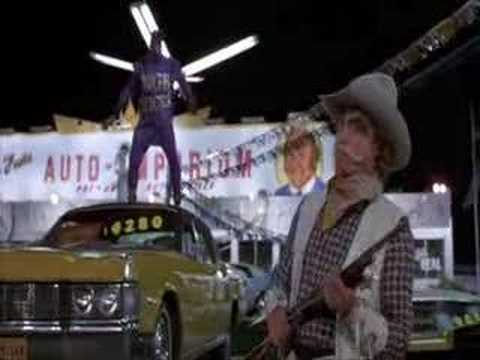 Video contains offensive language — JB
"Sweetie, please don't tell them I'm a car dealer."
"They already know Steve. Oh, before I forget, Jeff will be asking you where to find a cheap transmission for his Dodge Caliber."
"Hmmm… you know what? I think maybe I should change my name to Siri. I could have the guys pull my finger and the women…"
"No you won't! And don't go on about fixing Johnson Valves and torquing your nuts. And please, don't brag about your John Holmes drill either."
"Sigh!"
Over an uncharacteristically lazy Labor Day weekend, I found myself chatting with Derek Kreindler about subjects near and dear to the apex of TTAC's masthead:  semiotics, the musical oeuvre of John Mayer, and – briefly – automobiles. Given my mild disappointment with Porsche's newest mid-engined cars, he suggested a Porsche 911 GT3 from the 996 generation, pronouncing it "certified badass."  I protested that they were quite rare, and I'd never had the opportunity to drive one, but I'd check local listings to pacify him.  Lo and behold, there was a Speed Yellow example on a used car lot less than 10 miles away from me.  I called and confirmed that the car was still available; I could test drive it provided I arrived at the dealer within 30 minutes.  I was out the door before the receiver went dead. (Read More…)
At what point are you willing to accept a low-ball offer for your old beater?
Is it when the tranny blows out? Or does it eventually come through the scourge of rust, and the constant breaking of electric doo-dads that no longer work all through your doo-dah-day?
Some folks simply get bored of their ride. While others just try to drive their cars until their bodies become the rolling representation of swiss cheese.
Everyone has a reason to curb a car. Thanks to the efforts of Nick Lariviere (<— Click the link!), and the cooperation of an automotive conglomerate with more money than some state governments, I now have 257,020 purely anecdotal examples of this type of personal decision making.
I now need to figure out one simple thing.
What does all this data tell me?
When you think of a cop car or a taxi, chances are this vehicle will pop in your mind.
Now think of the cars that old people drive. No not Camrys! Get that thought off your mind right now mister!
Well, come to think of it, that's a big part of the problem. If any car out there is stuck in the netherworld of wholesale heaven at the auto auctions, it's this one.
If you accept the idea that a car can have two personalities, then you can be cheered by the fact that your Honda S2000 will always have a garage mate. Cruise conservatively and you may as well be driving a Miata, albeit the world's roughest riding and loudest MX-5.  Find a twisty back road and wind the overachieving 4-banger to 6,000 rpm when the Flux Capacitor kicks in and you are hanging onto a snarling, world-class sports car.
We are reviewing the bone-stock 2008 S2000 that I bought in June, now with 28,500 miles on its clock. Mine is an "AP2″ model, essentially the second generation version which was sold between 2004 and 2009. It differs from the original 2000 to 2003 "AP1″ model due to its larger engine with its redline lowered to "only" 8,000 rpm, more low-end torque and suspension tweaks making the car less tail-happy. (Hondas claims over 2,000 improvements were made in the AP2. Why does every car company use that same number when they upgrade a model?)  Traction control was also added in 2006.
Every other review of the lightweight 237 horsepower two-seater can be summed up in one sentence: "The S2000 has the greatest gearbox ever, boasts precise handling and an ultra-high revving VTEC motor, has a cramped interior and a terrible ride, is Honda-reliable, and 'I want one NOW!'" Suffice it to say that you are already aware of all that. Let's talk about some things you don't know about owning the little Honda.
The North Carolina State Senate unanimously passed a piece of legislation that would make it illegal for Tesla to sell vehicles via their current direct sales method.
This story will no doubt go viral. But this is hardly the first time the greasy palms of North Carolina's Senate were asked to target a successful business model that threatened a special interest.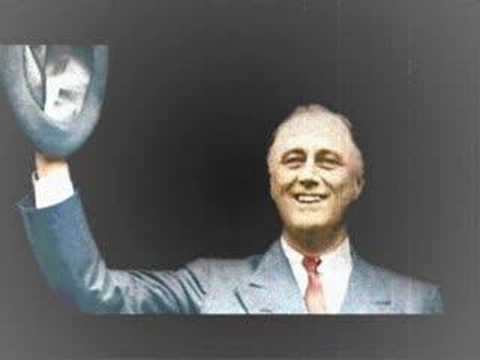 Happy days are here again!
April new car sales were up 9% from April 2012; which doesn't sound like all that much until you realize that the winning brands beat losing brands by a near 5 to 1 margin.
As for used cars sales, they are even better. Official stats for the used car market are always hit or miss. But with large dealer networks such as Sonic Automotive, Carmax, Group One, and Asbury Automotive all recording double digit used car sales growth, it's safe to say that the overall market for late model vehicles remains healthy.
And for all that good fortune, you can thank one overwhelming force in today's marketplace.
Sometimes the cheapest vehicle you can buy is one that strongly discourages you from ever becoming a life-long auto enthusiast.
Few cars do a better job with this than the Dodge Dynasty.
Ratings agencies and other players in the finance world are beginning to sound the alarm on auto backed securities.  Among the most troubling factors for some investors is the growth of smaller issuers who rely on pools of deep subprime loans. And ratings agencies who are being more conservative with their ratings are missing out on the action.
Doug DeMuro recently discussed both sides of the "investment car" issue, those cars that may actually appreciate in value and those that probably won't despite their supposed collector status. The problem with this ad on the Detroit area Craigslist for a 1991 Mercury Capri (that's the little car that Bob Lutz wanted to be the Ghia Barchetta but ended up being a FWD "sports car" imported from Australia), is that it doesn't even approach the collector status of the cars on Doug's "don't invest" list.
Certified pre-owned vehicles are rapidly becoming the favored new car alternative in the marketplace.
Sales for March 2013 are up over 21% from March 2012 to 190,065 units. Sales for the quarter were nearly a half million units to 497,647. Up nearly 10% from a year ago.
"I wouldn't buy a car at an auction. They're all junk!"
Bad transmissions. Blown engines. Cars that smoke, drink and hang out with the bad boys thanks to all different types of leaks and spewage. This is the general stereotype that most uninformed consumers have of those cars at an auction.
Most folks look at auction cars as vehicles that are worth more dead than alive. Every malady and defect is assigned to these 'red light' vehicles that are sold as/is with no warranty.
But do you know what is the #1 issue of those auctioned off trade-ins here in the Atlanta area?