Categories:
Toyota's line of engine/body mashups continues, this time with their upcoming Mazda2-based subcompact powered by Mazda's SkyActiv engine family.
Writing in Bloomberg View, former EIC Ed Niedermeyer has published a crtical essay of Tesla, albeit one with a fresh angle: Toyota, one of Tesla's main automotive partners, is in fact the true force of disruption in the automotive world.
Oh my, this Toyobaru GT86 situation is a shame, isn't it? QC issues, dealer gouging, controversial tire choices, sundial acceleration, the catastrophically depressing drone of the engine as it asthmatically stumbles to its powerless redline before the injector seals fail and it vomits out its component parts in a single "FehhhrrrrrrrrggggggghhhhPOP."
If only the people at Subaru and Toyota had asked you instead of letting their own accountants engineers make the decisions. As Andre 3000 once sang, you know what to do-oooooh-ooooh.
(Read More…)
The Scion FR-S – lightweight, affordable sports car that the world was supposedly waiting for – is reportedly lagging behing its sales targets across the globe, making it difficult for Toyota to justify upgrading the engine or bringing a convertible to market.
The first- and second-generation Toyota Celica was to my generation of freshly-minted California drivers (I got my license in 1982) what the early Ford Mustang was to those born a decade earlier: fairly inexpensive and sensible, but still sporty enough to make you feel cool. I drove a '69 Corona four-door, possibly the uncoolest car a teenager could own at the time, which was to the Celica in 1982 as the six-cylinder Fairlane sedan was to the Mustang in 1972. These days, of course, all the rear-wheel-drive Celicas are considered worth having… unless they're in rough condition, in which case they are worth little more than scrap value. Here's an unrusty-but-still-battered '78, done up in painfully-late-70s Crisis of Confidence Mustard Yellow, sitting in a Denver self-serve yard. (Read More…)
Toyota had an odd pair of recalls this week, highlighting both the increasing importance of software within the automobile and further reinforcing a pet theory held by your humble author.
(Read More…)

WardsAuto reports that the next generation 2016 Toyota Tundra pickup will receive the Cummins 5.0L V8 turbodiesel for 2016, the same engine that will be powering the next Nissan Titan pickup, due for 2015. While Toyota had been working on a diesel engine with Hino, Toyota's heavy-truck division, the economic crash of 2008 shelved the plans. With new found interest in light diesels and the new Ram EcoDiesel leading the way with favorable reviews and excellent fuel economy, Toyota looks to jump quickly into the light diesel truck market.
(Read More…)
Toyota announced Monday that as of 2017, the automaker will no longer manufacture any of their vehicles in Australia, driving in the final nail to the coffin containing the nation's local automotive industry following similar announcements by Holden and Ford.
Reuters and The Wall Street Journal reported on Friday that Toyota Motor Corp. and the United States Department of Justice are close to a deal that would resolve a criminal investigation into how it disclosed to government regulators customers' complaints about unintended acceleration. The Journal is reporting that the settlement would involve Toyota paying as much as $1 billion in fines, ending a four year investigation. Sources say that the deal could still fall apart, or the amount of money involved could change.
In a speech given to an Economic Club of Chicago luncheon held in conjunction with the Chicago Auto Show media preview, Ford Motor Company's president for the Americas Joe Hinrichs criticized Japan and Toyota in particular for benefiting from currency manipulation. Hinrichs said Ford would "urge Congress to oppose a TPP [Trans-Pacific Partnership currently being negotiated.] if it does not include strong currency disciplines."
With Toyota serving as the market leader in body-on-frame trucks (the Tacoma, Tundra, 4Runner and now departed FJ Cruiser), taking aim at the off-road segment seems like a logical next step for their TRD aftermarket division. The new TRD Pro lineup, shown above, clearly apes the styling cues of the Ford Raptor, and is evidence that Toyota is not going to let the Blue Oval have that market all to itself
The TRD Pro trucks won't get any engine upgrades, but every truck in the lineup gets  TRD Bilstein shocks with a remote reservoir, TRD-tuned front springs, a front skid plate, and unique grille with a large Toyota badge in the center. All three of the vehicles will have lifted front ends, with the Tundra and Tacoma getting a 2 inch raise while the 4Runner makes do with 1.5.
The Tundra will get 18 inch wheels, with the 4Runner getting 17 inchers and the Tacoma sporting 16″ wheels. Each vehicle will get an upgraded interior with TRD parts, with the 4Runner sports an extra inch of wheel travel and the Tacoma gets a TRD exhaust.
Toyota is an old family firm. Ford is 111 years old. Chevrolet celebrated its centennial not long ago. Mercedes-Benz traces its lineage back to the 19th century. Though not 100 years old like those companies, Honda has been around for more than a half century. In Consumer Reports' latest brand perception survey, Tesla Motors, a relative neophyte car company barely a decade old, has elbowed its way past Mercedes-Benz for a spot in the top 5 automobile brands assigned points for quality, safety, value, design and technology. The results are based on a poll of 1,578 vehicle owners. CR had earlier named the Tesla Model S electric car as among the very best it has ever tested.
Tesla jumped to 5th in the survey, up from 11th last year and follows Toyota, Ford, Honda and Chevrolet in that order. (Read More…)
A lot of Toyota dealers are going to find it difficult to grind out their end-of-month goals, thanks to a stop-sale directive from the company that covers eight different models. Approximately 36,000 vehicles in dealer stock and an unknown number of additional vehicles inbound to dealers will have to be held.
(Read More…)
Life is sometimes about extremes, and with the extreme life of buying and selling cars comes two cars, recently purchased by me, which easily represent the polar opposites of all things automotive.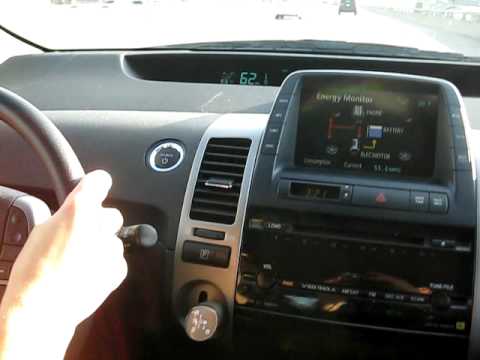 Mishie writes:
Hi -

I love your blog. Its been an invaluable resource in my efforts to purchase a car. I have a pretty long daily commute and I'm a bit of a greenie so I'm really interested in purchasing a hybrid. I've looked at a number of models including the new Honda Accord hybrid but I've hesitated in buying the model I really wanted – the Prius – because of reports of acceleration and braking issues. Do those issues still persist? (Read More…)