Categories:
Sources close to Toyota say the engine plant in Altona, Australia will likely be relocated to Siam Toyota Manufacturing in Thailand once the automaker ceases Australian manufacturing operations in 2017.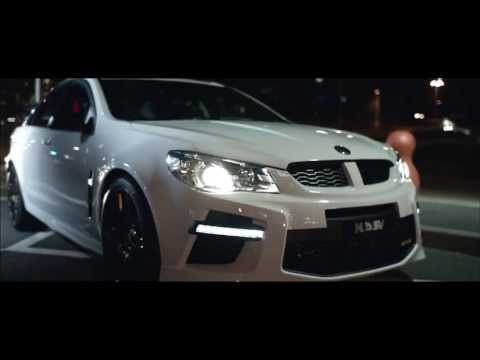 Holden and HSV try their hand at the "Imported From Detroit" style car commercial. As someone who has always been partial to Aussie muscle sedans, it's easy for me to say I'm a fan. No doubt the line about cars becoming "smaller, quieter and more vanilla" will resonate with many of us. In a country where the Mazda3 and Toyota Corolla have knocked the Commodore and Ford Falcon off the top perches of the sales leader boards, it carries extra significance.
Mitsubishi has taken the wraps of the sedan version of the new Mirage, dubbed the Attrage. Just-Auto reports that the Thai-based sedan will launch in July, and will be exported shortly thereafter. Powertrains will carry over from the Mirage, but hopefully the name will change when it comes to our shores.
The Ford Fiesta looks to be picking up and moving from its current assembly locations in India and Mexico to a central location in Thailand when the next generation rolls around in 2016.
Thailand will be the recipient of a $358 million dollar Nissan plant, with a maximum capacity of 150,000 cars, with half of those set for export.
Mitsubishi, pretty much given up for dead in the U.S. and Europe, thrives in an easily overlooked part of the world: South-East Asia. Mitsubishi has three assembly plants in Thailand, and will spend around $150 million to increase output. (Read More…)
All the complaints about Japan being a "closed market" are hogwash; look at all the imports coming in to Japan from places like Thailand, Malaysia and China.
Well America may be the overall volume leader for pickup truck sales, the per-capita title belongs to Thailand, and they prefer a different flavor of truck as well.
Even though the gods of the Ren Cen saw fit to deliver us the Opel Astra, the capricious and jealous Dan Akerson still managed to deny his Chosen Ones the elusive diesel/manual body-on-frame SUV, leaving the faithful to wallow in a sea of front-drive, car-based gasoline powered crossovers that nobody ever buys. Ever.
Uh oh. Here we go again. GM apparently wants a 10 percent stake in Isuzu to build commercial vehicles.
Looks like I have my work cut out for me yet again; the new Mitsubishi Mirage will be coming to Canada, but Mitsubishi may not bring their new small car to the United States. Yes, I'll take time to review it.
Honda, along with other Japanese carmakers, recovered within weeks from a devastating earthquake , tsunami and nuclear meltdown. Nevertheless, Monday morning production strategists pestered the Japanese why they had not relocated to safer grounds. It took Honda half a year to recover from a killer flood that had inundated those safer grounds. (Read More…)
After the tsunami had hit Japan, Monday morning production experts said that production must be spread over many places in the world, just to be safe. Mention this to people at Honda, and they'll strangle you in a polite Japanese way.
The Nikkei [sub] writes that Honda will temporarily shut down its plant in Taiwan, because it is lacking parts coming from Thailand. Honda says: (Read More…)
Japanese automakers in Thailand are resuming production in the inundated country, all except Honda. (Read More…)
Toyota announced today that it will resume production in Thailand on November 21. Full scale production probably is a while away. At a visit to Thailand, Toyota CEO Akio Toyoda said that "Toyota is starting to get a firm grasp of the situation and would like to restart production as soon as possible." This does not mean that it is business as usual yet. (Read More…)