Categories:
Like France falling out of love with diesels, Italy is falling out of love with mopeds and scooters due to changing trends.
I've been accused of Automotive Hipsterism for bragging about my bare bones Ford truck instead of aspiring to expensive vehicles. It used to be different, back when top-drawer dashboards were more Malevich and less Pollock in design. Because good design embraces Less is More, while poor design over thinks the solution.
Speaking of hipster, witness the design backlash on Gillette's Facebook page, especially the red box.
J.D. Power has released their U.S. Initial Quality Study for 2014, where General Motors, Hyundai and Porsche earned top marks despite consumers still struggling with the gizmology taking over their vehicles.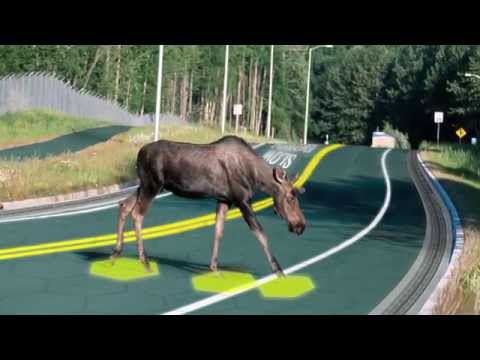 Last week, an amazing video popped up on my Facebook feed. Produced by a small Idaho based startup seeking funding from the public via an IndieGoGo campaign, it offers a glimpse into a possible future where the roads are made out of reinforced glass panels that contain solar cells, microprocessors and LEDs. The company, Solar Roadways, has been working on this product for years and it has already attracted a considerable amount of attention from the tech community. Now, as it seeks money to hire a team of engineers to perfect and streamline the production process, it appears as though Solar Roadways is finally ready for the big time. (Read More…)
With little fanfare Mercedes-Benz recently announced a claimed first-of-its-kind program designed to help firefighters and EMTs at sites of severe accidents involving Mercedes-Benz vehicles.  With Rescue Assist, the company is installing QR code stickers on their cars so First Responders will be able to use a Smartphone to bring up a schematic of the vehicle showing where airbags, the fuel tank, and other critical structural components are located. Their intent is to make the accident scene safer for rescue folks and passengers, particular in cases where the "Jaws Of Life" are needed.
Established in the waning days of the Bush Administration, the U.S. Department of Energy's Advanced Technology Vehicle Manufacturing Program lent a total of $8.3 billion (out of the budgeted $25 billion) to Nissan, Tesla, Ford and Fisker, yet has not been able to make new loans for a number of reasons since 2011.
That status, however, is about to change.
In a week we will post our first full review of the all-new and all-controversial 2014 Jeep Cherokee. The new Jeep isn't just raising eyebrows for the love-it or hate-it styling. Or the resurrection of the Cherokee badge. Or the constant delays in production. Or the transverse mounted engine. Or the lack of solid axles. None of that laundry list seems to cause as much discussion around the automotive water cooler than ZF's 9HP 9-speed transmission. Click past the jump for a deep dive into the tranny with more speeds than my bicycle. If you don't want to explore transmissions in detail, don't click. You have been warned.
Engine downsizing is all the rage. Making the engine smaller increases fuel efficiency, reduces emissions and cuts vehicle weight. With ever tightening fuel economy legislation in the United States and CO2 emissions regulation in the European Union, mainline manufacturers are turning to turbochargers like never before. In 2009 just 5% of cars sold in America sported turbos, and that 5% consisted largely of European brands like Volvo and BMW with a long history of forced induction. By 2013 that number had more than doubled to 13%. Honeywell expects the number to rise to 25% in the next four years and the EPA tells me that by 2025 they expect 90% of cars sold in America to sport a turbo engine. With turbos becoming so ordinary, what's a turbo pioneer like Volvo do to keep a competitive edge? Add a supercharger of course.
Matt writes:
Hi Sajeev, Long-time listener, first-time caller. I have a 2011 Volvo C30 that was recently rear-ended pretty good. As a result of the collision, the car has just had $8k+ of work done in a body shop. Included in the list of work done (among the obvious paint, bumper cover, tailgate, etc) is 4 hours of labor for a "unibody pull". Like everyone else, I know people who have horror stories about cars that have never been the same again after accidents. I've only had the car back for a couple of days and everything feels ok so far, but I do fear lingering issues.

What are your thoughts on a repair like this making the car 100% again? Would you dump it immediately to avoid any potential issues or hold on to it and see? (Read More…)
Ah, the good old days. A time when smartphones were just PDA's with hormone imbalances.
A time of basic cell phones, brick-thick cameras, and camcorders barely big enough to require a hand strap.
I remember all this old tech like it was yesterday, and for one simple reason: I still used all of them until recently.