Categories:
Coming off its study of stationary vehicle wireless charging, Volvo will turn its attention toward on-road charging of its Hyper Bus diesel-electric in a year-long study with partner Swedish Transport Association.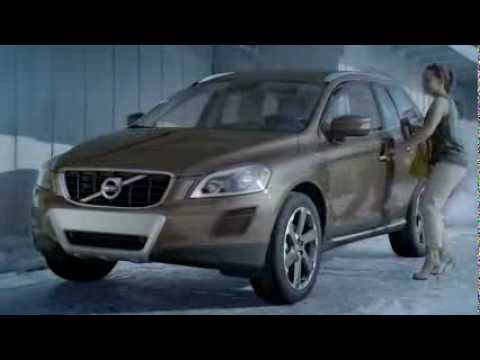 Joel writes:
My family is a Volvo family. Volvos are from Sweden and they take winter very seriously. There are a number of 'winter' climate options that were, at least at one time, available on Volvo's cars. For instance: (Read More…)
There was a time when wagons roamed the interstates, ferrying families from one National Lampoon vacation to another. With the rise of the crossover, those looking for the original "looks practical but handles like a sedan" mode of transport have few options, and most of them live in the luxury segment. Let's count them before we go too far. We have the soon-to-be-cancelled Acura TSX, the last-generation Cadillac CTS , the Volkswagen Jetta, Mercedes-Benz E-Class, BMW 3-Series and the Toyota Prius V. Even if you expand things to include "off-road wagons"the list only grows by three (Audi Allroad, Subaru Outback and Volvo XC70.) Despite the shrinking market, Volvo's brand has long been associated with practical wagons. It's almost hard to believe it has been three full years since Volvo sold one in America. That's about to change with the 2015 V60.
I've always had a soft spot for Volvo, that's probably why I've owned two and chose European Delivery on one of them. But Volvo has a problem. It's not the product. It's not even the brand positioning. It's a lack of advertising and visibility. Let's dive deep into my mind as I pontificate about Volvo's destiny.
After years of rumors and speculations of the will they/won't they variety, a brand-new Saab 9-3 has – finally! – managed to roll down the assembly line! Don't be fooled by the fact that this new Saab looks just like the 2009 models the company was building when it was spun off from GM's bankruptcy, however. This car features all-new components designed by Saab engineers and manufactured in Trollhättan, Sweden.
Despite Victor Muller's assurances that he is innocent, that he has not been accused of any crime, and that Sweden's Economic Crime Authority most likely only wants to invite him for a friendly chat, Sweden's  Göteborgs-Posten thinks it knows who is the target of the investigation:  Victor Muller, and Saab's board. In the end, Victor Muller was alone on board.  Says the paper: (Read More…)
Former Saab Chairman Victor Muller "will be called in to answer questions related to a Swedish inquiry into alleged tax offenses at the bankrupt carmaker," Sweden's  Economic Crime Authority told Reuters. (Read More…)
Key members of the board of bankrupt carmaker Saab were arrested yesterday on suspicions of tax evasion.  Former Saab General Counsel Kristina Geers, former CFO Karl-Gustav Lindstrom, and former CEO Jan Åke Jonsson spent the night in jail. After a serious grilling, the three were released today. At the same time, the offices of  Spyker in Zeewolde, Netherlands, were searched by police at the request of Swedish authorities, Z24.NL reports.
(Read More…)