Categories:
The Ford Mondeo Estate is in trouble with one Swedish automotive publication, thanks to how much it weighs.
During my trip to Sweden a few months ago, I watched a Volvo 244 triumph at a Folkrace, saw some great restored Detroit iron, and— of course— went to the junkyard. In fact, I went to one of the best junkyards I've ever seen: Bloms Bilskrot, located near the northern town of Söråker. We've taken a detailed look at this 1966 Toyota Crown wagon, this 1963 Ford Taunus 17M, this California-customized 1969 Ford Econoline van, this 1964 Simca 1000, and now it's the turn of a not-sold-in-North-America fifth-generation Nissan Cedric. (Read More…)
During my recent trip to Sweden, I took in a Folkrace, saw many old American cars on the street, visited a farm full of restored classic Chryslers, and, of course, went to the junkyard. We've seen this 1966 Toyota Crown station wagon and this 1963 Ford Taunus 17M at Bloms Bilskrot in Söråker, and now here's a very rusty example of a car that was popular in Europe but never made much of an impression in North America: the Simca 1000. (Read More…)
Forty years ago, the North Koreans and the Swedes entered into an agreement where the latter's socialist and industrialist interests aimed to bring recognition to the former's regime while filling its pockets from the country's mining industry. Part of this agreement included 1,000 Volvo 144 GLs, which were meant to be paid in copper and zinc.
But that was 40 years ago.
I spent a week in Sweden back in June, and I'm only now getting caught up on the photos I shot of interesting machinery at the Bloms Bilskrot yard, located in Söråker. We saw this '63 Ford Taunus 17M a while back, there was this straight-outta-1978-San Diego customized '69 Econoline van, and now we're going to admire one of the earliest Toyotas sold in Europe. (Read More…)
Last week, I left the Return of the LeMonites 24 Hours of LeMons and went straight to Sweden for a car-freak field trip with Dr. G.D. Yo-Man. Surströmming, runestones, black metal, and, of course, junkyards full of weird (to Americans) European cars. Bloms Bilskrot, located in Söråker, boasts what must be thousands of cars from the 1940s through the 1990s, and the inventory extends well into dense forest where decades-old trees grow through engine compartments and plants grow on mulch on car roofs. Today's Junkyard Find was located in the less wooded part of Blom's, so I didn't have to climb over any fallen trees in order to photograph it. (Read More…)
Coming off its study of stationary vehicle wireless charging, Volvo will turn its attention toward on-road charging of its Hyper Bus diesel-electric in a year-long study with partner Swedish Transport Association.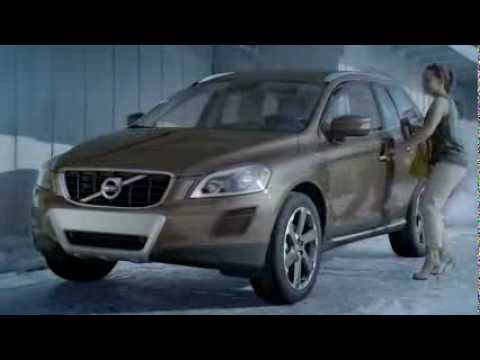 Joel writes:
My family is a Volvo family. Volvos are from Sweden and they take winter very seriously. There are a number of 'winter' climate options that were, at least at one time, available on Volvo's cars. For instance: (Read More…)
There was a time when wagons roamed the interstates, ferrying families from one National Lampoon vacation to another. With the rise of the crossover, those looking for the original "looks practical but handles like a sedan" mode of transport have few options, and most of them live in the luxury segment. Let's count them before we go too far. We have the soon-to-be-cancelled Acura TSX, the last-generation Cadillac CTS , the Volkswagen Jetta, Mercedes-Benz E-Class, BMW 3-Series and the Toyota Prius V. Even if you expand things to include "off-road wagons"the list only grows by three (Audi Allroad, Subaru Outback and Volvo XC70.) Despite the shrinking market, Volvo's brand has long been associated with practical wagons. It's almost hard to believe it has been three full years since Volvo sold one in America. That's about to change with the 2015 V60.
I've always had a soft spot for Volvo, that's probably why I've owned two and chose European Delivery on one of them. But Volvo has a problem. It's not the product. It's not even the brand positioning. It's a lack of advertising and visibility. Let's dive deep into my mind as I pontificate about Volvo's destiny.