Categories:
As expected, TTAC's Best and Brightest called it: the 2015 Camry has Chernobyl-grade DLO FAIL.
Or maybe that's heavily tinted glass? (Read More…)
The end of the year, the end of an era for a famous British Marque.  Let's get crackin' before the ink on the vellum dries for the (all new) 2014 model. (Read More…)
@willstpierre tweets:
@SajeevMehta Art history teacher talked about using vellum today. Nobody else knew what it was #bringbackvellumvenom (Read More…)
From the neon-drenched beaches of Miami and the hipster enclaves in New York, to the high-tech castles in San Francisco and the studio lots of Hollywood, the Ford Fusion is experiencing a coastal market surge in popularity.
My worst moment at the College for Creative Studies was during Portfolio Review: a presentation of one's body of work since the beginning of the semester.  So it comes as no surprise that my favorite parts of a LeMons race is judging the artistic(?) themes of the cheaty $500 race cars in attendance.  Let's combine the two for this quick vignette into an alternate world of automotive design: come up with a moderately creative theme, say or do something idiotic, make me laugh and perhaps I'll forget about that fancy header…or those super cheaty shocks that supposedly "came with the car."
Did you really think that car design ends in the studio? (Read More…)
My departure from the cloistered world of automotive design was anything but pleasant: leaving the College for Creative Studies scarred changed me, possibly ensuring the inability to conform to PR-friendly autoblogging. Luckily I am not alone. While Big Boss Man rests in Chrysler's doghouse, a remotely nice comment about their door handles perked the ears of the local Chrysler PR rep…and she tossed me a bone.
Perhaps you've never heard of Hovas' Hemi Hideout: so here's a slice of Mopar history worthy of a deep dive into the Vellum. Oh, thanks for the invite, Chrysler. (Read More…)
Can you remember when sports cars were a staple of design studios?  When these wee-beasties were vellum fodder like today's CUVs?  Me neither.  But Europe once made these in spades, and–much like today's utility vehicle craze–Japan regularly followed suit.  Let's examine that rich history with a deep cut into Nissan's "Fairlady" series.    (Read More…)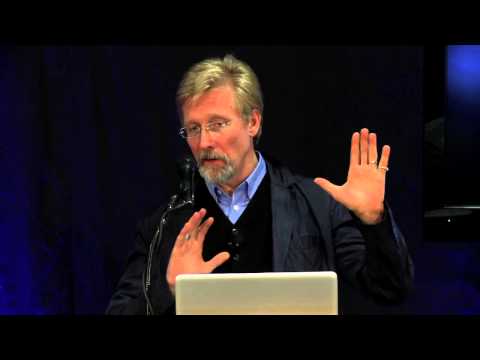 Designer Chris Bangle, who was strongly identified with BMW's brand image and some controversial styling decisions before leaving the company four years ago to open up an independent design studio, says that today's car designers are doing the same things over and over again, something he calls "mannerism". In and interview with Automotive News Europe, Bangle said, "There is a real need for a change and that's just not happening."
Designers talk about innovation, but don't really innovate, Bangle opined. "Even concept cars today simply anticipate the next production model coming down the line. Is this innovation? No. And at the end of the day this is what's preventing car design from moving into a new era."
TTAC commentator Darth Lefty writes:
Sajeev,

I was looking at a new Fusion in the company parking lot and noticed how its center brake light (CHMSL) is basically a very thin flap jutting out of the top of the window. Subtle… The center brake light is always like this. We are right now in a golden age of headlight and tail light design. The complex shapes and chrome and LED's and rocket thrusters dominate the style of a car. But the center light gets none of this. (Read More…)
Here are a few books I consider required reading for Transportation Design students: The Reckoning, Rude Awakening, All Corvettes are Red and Car: A Drama of the American Workplace.  These show what it takes to make a car…to make a designer's work come to fruition.
Sadly, during my (short) time at the College for Creative Studies, we focused on creativity at all costs: pay no attention to the business behind the curtain.  So while the Honda Crosstour is a curious stylistic exercise, does this dog hunt in the real world? (Read More…)
Like Dizzy Gillespie's cheeks playing trumpet vs. at rest, cars are bigger in every direction compared to their predecessors.  Perhaps you've seen a 1980s Honda Accord in front of the latest platform.  Or perhaps an old/new Chevy Silverado. But what about a copiously large Cadillac, like the one made (somewhat) famous in a Moby music video?
What happens when you put that machine, an unrivaled King of The 1970s, against a pair of modern land barges?  You already know, but go ahead and click to see anyway.  (Read More…)
Aside from the fame, fortune and talent, my design school stylings were criticized much like the early works of one Mister Lenny Kravitz.  I felt, as idiotic as it seems now, both of us were pigeonholed for our unabashed use of "influence" in our art. Kravitz overcame. I left the College for Creative Studies to pursue a less interesting career.  A career that makes me travel. With rental cars.
How fitting that I'd be blessed (cursed?) with The Son of Aston: the Ford Fusion Hybrid for 8 days and 800 miles.  (Read More…)
Jeff Sanders, my best friend and reason for this series' existence, once said "Ferrari's are the tits" for all designers.  It's true, as his immense skill received far more praise from the design boffins at the College for Creative Studies when he set his sights on a Ferrari instead of his beloved American brands.  But tits for all (so to speak) changed when a friend gave me her guest pass to the Ferrari Club of Houston's monthly meeting. Arriving in appropriate style thanks to my brother's Testarossa, I chilled out with my Ferrari lovin' gal pal. I also prepped myself for the Pimp-Mobile Testarossa jokes, often rehearsed by heavily depreciated Ferrari 348/355/360 driving bon vivants. It was a CCS design review all over again, to a lesser extent.
Then I opened the showroom door and saw my first Ferrari FF.  Everything about this day changed. Won't you join me for the rest of the story? (Read More…)
Haters bust out the Haterade: I mastered your drama back at the College of Creative Studies. My luxury car proposals sported stand up grilles…and why not? The (beautiful-ish) 1990 Lexus LS400 proved an upright grille happily exists on a sleek, masterfully engineered machine. But very talented, well-praised drama queens in the design studio can't be proven wrong by a talentless schmuck. Even if they get super butthurt when your Lexian-precedent made their grandstanding look like the adolescent ranting of one unfit to judge a grade school art show…
To wit, an extreme argument: The Nissan Cube. (Read More…)
I was in a bad place about a year ago: fighting problems that resurfaced 10+ years of (secret) regret that my life at the College for Creative Studies shoulda ended differently.  But then a few silver linings showed up, motivating me to write the first installment of this series.  While I still am in (occasionally) bad places a year later, designs like the Nissan Juke keep me motivated, excited.
So, to celebrate this series' First Anniversary: THANK YOU for letting me share my Venom. And know how much I appreciate it when you click that link:
(Read More…)