Categories:
Back in February, TTAC reported that Ssangyong SUVs may be imported into the United States in the near future, and a report by Reuters confirms that significant steps have been made by parent company Mahindra to further that goal.
Despite its struggles in its native market — and, perhaps, because of said struggles — Mahindra & Mahindra is seeking to build alliances with a trio of automakers to develop its global presence.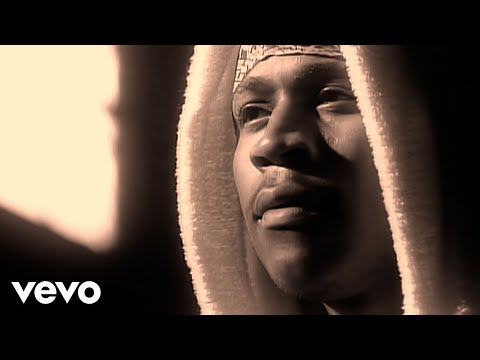 Ssangyong has had a colorful history, to put it lightly. In 1999, the Korean brand entered bankruptcy as its Chinese majority owner, SAIC Motor Company cut Ssangyong loose. Ssangyong made a frenzied attempt to cut its workforce down, and faced one of the worst labor strikes in the Korean auto industry's history. In retaliation for the cuts, the workers of Ssangyong's Pyongtaek production plant set fire to the plant, and later occupied it for two months. Riot police, including helicopter support, was called in eventually to clear the plant.
With Ssangyong in shambles, Indian automaker Mahindra & Mahindra bought a 70% stake in the company in 2011 and immediately went to work on labor issues. Since the acquisition, Ssangyong has not suffered any labor downtime and the once rioting workforce now appears to be diligently rebuilding the auto maker, one car at a time.
In 2013, Ssangyong returned and racked up its highest sales, with 145,649 cars sold last year. 81,679 of those sales were made in overseas markets; and a spokesman for Ssangyong confirmed to WardsAuto that the Korean Automaker is looking to expand its product to the U.S. market.
The world's ugliest car, the Ssangyong Rodius, has gotten a new mug for 2013. Possibly the least anticipated debut at next week's Geneva Auto Show, the pedestrian-friendly front end takes away some of the visual harshness of the former Middle Eastern minicab of choice, but the trademark inverted-triangle rear window remains. There's plenty of forbidden fruit available elsewhere that we are not privy to. Some are worth coveting. This product isn't one of them.
The current Ssangyong Rodius is without question the world's ugliest car. Having seen them in the Middle East and Europe, I can confirm that they make the Pontiac Aztek look like an Aston Martin DB9. But the reign of the Rodius is coming to an end – if the sketches below are to be believed, the new Rodius should be somewhat attractive.
Timothy Cain's sales numbers for the UK provide a pretty sobering snapshot of Lotus and its quest for survival. Year-to-date, the brand is dead last in the UK sales rankings, outsold by such luminaries as Perodua, Ssangyong and Proton.
Even now-defunct Saab is handily beating Lotus. In October, 16 Saabs were sold, versus 2 Lotus cars. YTD, 231 Saabs have been sold versus 122 Lotus cars. Time for some drastic action, no?
The Chevrolet LUV may have been one of the dorkier car names in the annals of automotive history, but it's arguably better than the moniker of its Japanese counterpart, the Isuzu Faster. Korean car maker SsangYong's new truck, the Korando Sports, is being dubbed the "Leisure Utility Vehicle", and if parent company Mahindra can get their act together, the USA stands a chance of getting some LUV in the future.
The drawn-out drama of who would get what was left of the busted SAIC-Ssangyong deal has come to an – at least preliminary- end.  Oneindia reports that India's Mahindra & Mahindra bought the pieces of Korean Ssangyong. TTAC readers are not surprised. (Read More…)
Since Mahindra doesn't seem to be giving its self-destructed US distribution channel much attention, we couldn't help but wonder what exactly is more important to the Indian firm than a little PR the world's second [sigh] largest car market in the world. The answer, of course, is its acquisition of Ssangyong, a South Korean automaker known only to Americans as the maker of the legendarily ugly Rodius (to be fair, regular TTAC readers may also recall Ssangyong's bid for world's ugliest bankruptcy declaration). But the meeting point between Ssangyong and Mahindra isn't styling, it's diesel and four-wheel-drive.
Despite the fact that Ssangyong is still technically in receivership, there are still 25 dealers selling its products in Australia on the strength of the motto "We Live Diesel," while Mahindra has 40 diesel-only Australian dealers. Recently Ssangyong revived the nameplate given to its original product, Korando, for a new model that reportedly launches in Australia later this year. Looking at the evolution of the Korando, from original CJ7 clone to the forthcoming model (which reportedly boasts a 174 hp, 337 lb-ft "German-designed" diesel engine, and available FWD or AWD), one can't help but wonder where Mahindra sees itself going.