Categories:
You can row your own and enjoy its magnetic ride these days, but more fun may be coming for the Chevrolet SS if the suits allow it.
Wanted a Chevrolet SS, but wanted to row your own? Your ship has arrived.
Monday, we alerted you that the 2015 Chevrolet SS will come with a manual transmission and Magnetic Ride. Today, the current SS has thrown on some red and silver pace-car clothing to lead its tube-frame brethren over the strip of bricks at Indianapolis Motor Speedway for the 20th running of the Brickyard 400.
Those who were waiting for the Chevrolet SS to have a manual transmission to go with its Australian power, they can now breathe: The order guide confirms the 2015 model will that, as well as the Magnetic Ride suspension.
Up until now, the Australian-turned-American Chevrolet SS checked off nearly all of the boxes for performance enthusiasts who sought a sedan that had a Corvette soul, but could take the family out to a weekend at the Circuit of the Americas. Only a six-speed automatic and old-school suspension kept it from matching up with the likes of the Cadillac CTS-V, Chrysler 300 SRT8 and other similar sedans.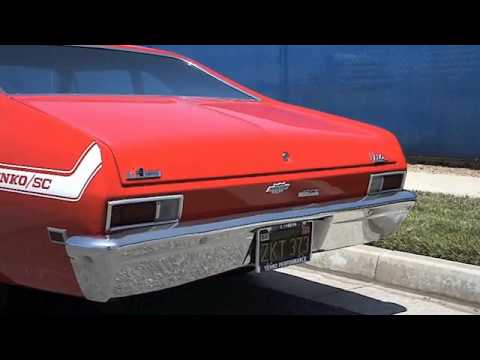 Trent was a poser. He was the kind of guy who wore a fake Rolex, an imitation Italian suit and "alligator" shoes that were actually made out of vinyl. His $100 hair style cost $8 at Supercuts and his midwinter suntan, the one made him look like he had just returned from a lengthy South American stay, came from a spray can. Determined to climb from the bottom rung of society, he was forever trying to get over on people by manipulating his image and the truth is I really could have cared less. What really tore it for me, however, was the day he decided to put SS emblems on his tatty old Malibu. (Read More…)
Last week General Motors filed an application with United States Patent & Trademark Office to register SS as a trademark (search for 85597402 here). Though Chevrolet has used the SS designation since the early 1960s, first appearing on the '61 Impala SS, it has apparently never before taken the steps to protect it as a trademark. (Read More…)
Shawn writes:
Hey Sajeev and Steve,

I recently asked the Best and Brightest for help regarding my friend's car buying dilema, but now I'm in one of my own! I am looking to get rid of my 2006 Mazda5 GT, which has been quite problematic. I can no longer tolerate the frequent trips to the shop. Its got about 125,000km on it, and I've been getting offers ranging from $6000-8000 for it on trade. The cars I am considering are in the compact to mid-size class, but there are benefits to each car, and I can't seem to make up my mind. I am seeking a car with decent fuel economy that is fairly engaging to drive. However, I DO NOT want a harsh ride. The GTA is filled with pot holed roads, and I know the stiff ride would get tiresome. Manual transmission is preferred, but not necessary. I do carry four people occasionally, so cross out any coupes. On the Mazda I've taken quite a hit in the residual value, so this time around, I am looking to buy something that is a couple of years old. That way, someone else takes the largest depreciation hit. Here is the list so far:
The third-generation Camaro, so much swoopier than anything else on the road back in 1982, looked more like a concept car than a production car. The throaty V8, though pitifully weak by today's standards, at the time was easily capable of getting a 14-year-old's pulse racing. Some critics dinged the car for its impractical packaging, size, and weight, but I didn't care. I wanted one, badly. Never did get one. By the time I could afford a Camaro, I agreed with the critics. From frenzied test drives in the Toyota Corolla GT-S and Honda CRX I learned the joys of high-revving multi-valve engines and agile handling. GM recently introduced a fifth-generation Camaro. What has it learned in the last 28 years?
(Read More…)
Autoweek apparently got an interview with GM vice president of global vehicle engineering and former chairman of Holden, Mark Reuss. Apparently, because their write-up takes a light hand with the quotation marks, using them to fill in the gaps between the author's breathless interpretations of the topic at hand: Chevrolet's SS line.
From 1960s Chevelles to modern Camaros, speedy Chevrolets have always been indentified with two letters: SS. But does the tradition-laden performance designation have a future in the new General Motors, which is under pressure to cut costs, make money and meet stricter fuel-economy regulations? "Absolutely," Mark Reuss, GM vice president of global engineering, told AutoWeek. In fact, the SS line could be better–or at least more clearly defined. Reuss envisions cars outfitted on a case-by-case basis, rather than somewhat generically adding horsepower and red-letter stitching to Chevys across the board. Or as he put it, "Not trying to peanut-butter SS for everything."
And though the intent of Reuss's proclamation was clearly to encourage, the SS brand may be one of GM's most-damaged. Here, for your viewing pleasure, are a few of the reasons why.