Categories:
Matt writes:
Hi Sajeev!

I submitted a question last year about which SUV/CUV we should buy to replace my wife's 2005 Odyssey.  I admit that I may have embellished my description of some of her thoughts and feedback during that process when I submitted my question the last time–mostly in the spirit of satire.  Well, some of the B&B didn't catch on to that and they ended up flaming her pretty badly.  I was so excited to see your response that I showed the post to her before reading through the comments. She's more thorough than me and did continue on into the comments.

To make a long story short, it wasn't pretty for me.   (Read More…)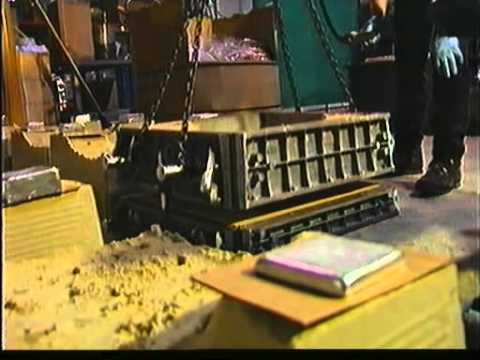 Michael Banovsky of RM Auctions has been on a MK1 Lotus Elise kick. And why not? Canada's more relaxed importation laws mean that owning a MK1 is a legal proposition, and the lucky guy has got the resources of one of the world's best auction houses at his disposal.
As a teenager reading "Death in Venice," I understood the world to be divided between the Aschenbachs and the Tadzios. There are those who gaze, and those who are gazed upon. – David Rakoff
I, as Rakoff would put it, am not a handsome man, though my mother would disagree. If I were to be cast in a James Bond movie, I would probably play the villain. Past lovers have often commented on my intelligence, my charm and my high earning potential as an automotive journalist, but rarely if ever on my physical appearance. I'm at peace with this, for I have discovered that the one automobile that can "increase sexual arousal, particularly in women" is not the Mercedes-Benz 380SL convertible, as P.J. O'Rourke would contend, but a Jaguar convertible.
Can you remember when sports cars were a staple of design studios?  When these wee-beasties were vellum fodder like today's CUVs?  Me neither.  But Europe once made these in spades, and–much like today's utility vehicle craze–Japan regularly followed suit.  Let's examine that rich history with a deep cut into Nissan's "Fairlady" series.    (Read More…)
The newest entry-level variant of the Caterham Seven range will be getting a powertrain from an unlikely source; a 660cc three-cylinder Suzuki engine.
Please welcome our newest contributor, TTAC reader David Walton
Like many automotive enthusiasts of my generation, my childhood was spent furtively devouring the latest missives from Brock Yates, Peter Egan, John Phillips, David E. Davis, Jr., and their countless imitators while ignoring my school lessons. I was preoccupied by some weighty existential topics, including but not limited to whether or not my first Ferrari would be Rosso Corsa. This rabid devotion continued up until my 16th birthday, which roughly coincided with the realization that my parents weren't going to buy me anything cool or fast, and that I wasn't going to buy myself anything cool or fast anytime soon.
It is with dewey-eyed sentimentality that the autoblogosphere is treating the final example of the BMW M3. After nearly a quarter century as the world's benchmark for performance coupes, the last E92 has rolled off the line.
The penultimate set of bends along the road course at Atlanta Motorsports Park, located in God's own country about an hour outside of the big city, is a serpentine testament to all of the things that make motoring exciting. Triple-digit speeds approach quickly. The checkered start line quickly becomes a blurred memory. Warm tires grip the tarmac as beads of perspiration mount for the upcoming lap.
Yes, we know that you've all been bombarded with endless stories about modular kits these last few days. While there is a camp of skeptics out there, the move towards modular architectures is happening, and it's going to have an effect on the way that sports cars are made. My theory is below, feel free to disagree with it.
The Skoda Octavia vRS is almost like the VW Jetta GLI we should have gotten. Using the MK7 GTI's MQB platform and 217-horsepower four-cylinder powertrain, the Octavia vRS is also available with a 2.0 TDI engine making 180 horsepower – and both powertrains can be had with the wagon bodystyle you see above.
The swan song of the 996 Porsche 911 was the "40 Jahre 911", designed to commemorate the car's 40th anniversary. Although it was a rear-drive, naturally aspirated Carrera, it shared the widebody look of the all-wheel drive and turbo cars, and inspired legions of badge concious buyers to check the option box the the "911″ badge, rather than suffer the indignity of having "Carrera" without an accompanying "S".
Before the 993 Targa came along with its fancy sliding glass roof, Porsche 911 Targas had real lift-out tops, just like the best 1990′s Japanese sports cars did (no doubt emulating what was perceived to be a suave alternative to a real ragtop). It looks like the 991 Targa will be returning to those roots.
Juan Barnett of DC Auto Geek tweeted some interesting information last weekend regarding the last generation of CTS-V; just 1,200 examples of the CTS-V wagon were sold during the car's lifecycle; by comparison, Cadillac sold a total of 254,000 examples of the CTS.
The iconic Caterham Seven is on the cusp of celebrating four decades of uninterrupted production and sales; hard to imagine that one of Colin Chapman's first attempts at a sports car would outlast everything he produced in the post-F1 era of Lotus – hell, it may even outlast Lotus itself.