Categories:
Nissan's budget brand Datsun is ready to go to South Africa, the fourth market that the resurrected nameplate will either see again or for the first time.
Though Toyota already has a presence in South Africa, the automaker is eyeing the last untapped market in the world: The African continent.
The wraps are finally off the first Datsun in decades – dubbed the Go, this will be Nissan's major push into low cost motoring, with a starting price under $6,700.
South Africa's main auto union threatened to "halt production" at a Volkswagen after union members were fired, Reuters says. (Read More…)
Ford won't be following in the footsteps of Renault and other auto makers that have introduced "low cost" brands like Dacia. But the company hasn't ruled out a model line of cheaper vehicles either.
Cody writes:
Dear Sajeev and Steve,

I work as a research scientist, and currently we have a visiting scientist from South Africa working with us for six months. Normally visitors stay in university housing and are able to take the shuttle bus to our lab, but our current visitor is bringing her husband with her and staying in a house they found themselves. She should have about a 30 minute 20 mile drive to the lab and just looking for reliable transportation around a medium sized city, and maybe the occasional weekend sightseeing trip. She does already have a rental scheduled at the airport for the first week (probably an Impala), but for more long-term what type of newer car should she be looking for that will retain its value when she goes to sell it at the end of her stay, or would it be more reasonable to rent for six months? I will mention she drives a Land Cruiser most of the time in South Africa and seems to like it a lot.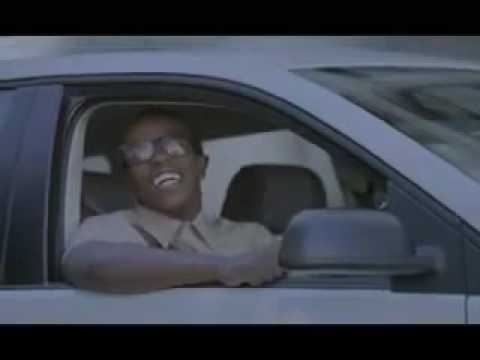 Over the last few weeks we traveled to South Korea, Sweden, Canada and Romania. It's been a while since we haven't been to Africa, so this week I have decided to stop in South Africa.
If lions, rhinos and zebras are not exactly your thing, that's ok, I've prepared 159 additional countries for you to visit in my blog, so click away!
South Africa is a production hub, and this has an impact on the best-selling cars there, on either side of the scale…
When I think of the South African car industry, I'm a bit ashamed to admit that I first think of the Citi Golf, the ageless Mk.1 VW Golf that was built there from '84 to 2009 (or possibly armored cars). Of course that's a grossly inaccurate representation, and the Financial Times recently clued me into South Africa's booming auto sector growth . Led by screaming exports of Ford's Global Ranger pickup and the Mercedes C-Class, South Africa will very nearly have doubled its production numbers between 2009 and 2012. And with the government introducing yet another Motor Industry Development Programme in 2013, the plan is to build South African production capacity to 1.2m vehicles per year by 2020. And though South Africa is not immune to the currency, labor and supply chain problems that plague nearly every production location, Mercedes has already promised  to double C-Class production to 95,000 units by 2014. Sounds like a vote of confidence, and another reason to keep a closer eye on South Africa.
About a year ago, a mutual friend introduced me to Uwe Gemballa. He looked a bit like a pimp from central casting: bleached blond hair, a flashy watch,  gold chain. He tuned Porsches. He wanted to import Gemballas to China, and could I help him? Like many China deals, that deal never got off the ground. And as I read the news today, I think to myself: I'm glad it fizzled. Dodged that bullet. Literally. (Read More…)
Since the recalls,  hearings, etc. it's been difficult to gauge what effect this had on Toyota. On the one hand, sales are falling in the US, but globally, sales are up. Looking at it one way, Toyota had to raise their incentives to shift metal; looking at it another their incentives are still below market average and nowhere near GM, Ford and Chrysler. Companies that are committed to lowering their incentives. Well, here's another story to further confuse us. (Read More…)