Categories:
A few years ago, a wave of internet-fueled utopian ideas were supposed to headline yet another "paradigm shift" (or whatever throwaway bullshit term you wish to substitute) as the Web 2.0 revolution made us all more "open" or "social" or "connected". Then, most of us woke up and realized that this was all a scheme by a bunch of social maladroits to get rich using our personal data, and we all went back to living our lives.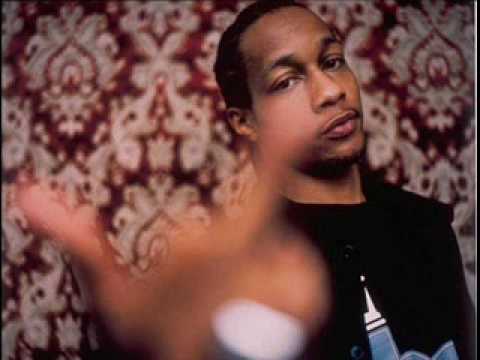 Video NSFW for language
Automotive News features one of the better breakdowns of automaker Facebook campaigns, minus the breathless masturbatory social media buzzwords that so frequently surround any discussion of "engagement" or "conversations" . The consensus seems to be shifting in one direction; it's worthless, even if Mark Rechtin and David Barkholz are too polite to say so.
My iPhone has no less than 7 social apps on it (Facebook, Facebook Messenger, Twitter, Tumblr, Tradyo and Instagram), not to mention Google Maps, which like the aforementioned programs, can utilize my phone's built in GPS beacon to share my location with others (including Apple). My recently departed 1997 Miata was the anti-iPhone. No GPS, no traction control, a barely there ABS system, no electronic throttle. Everything mechanical. My next car will be similar. Simple, robust, resilient. What if we no longer have that option anymore?
Even as GM abandons Facebook advertising because of a poor ROI, Ford is going full steam ahead with Facebook spending and including more "sponsored stories" – i.e. cheesy advertorial content – as part of their "accelerated" spending. The problem is that it doesn't work.
Ford is launching a reality TV show dubbed *groan* Escape Routes, which will run for 6 weeks on NBC's 8 P.M. Saturday night slot and on mun2 (a Hispanic network) at 11 P.M, starting on March 31st. Participants will ostensibly drive around in the 2013 Escape as overly dramatic music and poorly scripted lines spew forth. As if the concept weren't nauseating enough, participants on the show will apparently interact with fans of the show online to "tap into the fabric of the local culture".
Say what you want about Saab fans, the guys have some dedication. At a time when most have finally accepted the fact that Saab is at the end of the line, Saab's hard-core "dead-enders" are taking up their social media arms to rescue their beloved brand. After all they have a perfect opportunity: after months of wading through a quagmire, uncertain whether to support Victor Muller, Vladimir Antonov, or one of Saab's Chinese suitors, all Saab fans can now rally against their old enemy, GM. Long blamed for Saab's decline despite the fact that the brand's peak sales came under its ownership, GM has long been the bête noire for Saabistas. And with GM now taking the wheel of Saab's fate, Saab's rabid fans have taken over GM's Facebook wall, posting images of their favorite Saabs and demanding The General "let Saab go." Will it be enough to convince GM to go against its carefully-crafted Chinese relationships and interests by giving Saab carte blanche to ship its technology wherever its new Chinese masters want? Don't count on it. But for the moment GM has to sit through the online equivalent of an "Occupy" protest.
Like most corporate trends, the rush to social media is often little more than an opportunity for new consultants to sell common sense packaged in the buzzwords du jour. And though it's easy to just laugh off the process as just another fad, it's important to remember that common sense is in relatively short supply these days… if the only way to get it across is to punctuate it with words like "engagement" and "voice share," so be it. And because social media is forcing companies to come to grips with every possible kind of feedback, the trend is actually helping validate the hard-hitting editorial approach that TTAC has long embraced. At Motor Trader's social media conference, Richard Anson, CEO of the consumer review site Reevoo, explains the simple truth:
Social content will help drive sales so trust and transparency are vital; we all trust our peers more than any vendor or brand. Negative reviews are good for business. Retailing is all about transparency so perfection is not credible. Customers expect and want negative reviews and they give dealers a great opportunity to engage.
Hear, hear!
The social media blog Mashable has an interesting theory: Toyota's recall woes might actually be good (gasp) good for the brand. To back up this astonishing claim, they offer two premises, based on online social media data:
The first is that the increased number of conversations about Toyota are building greater awareness for the brand even though many of the mentions may be negative. While this may seem unusual, the fact that people are talking about the brand a lot more and sometimes in a neutral light (not just negatively) is increasing its exposure. More people are talking about Toyota than any other brand these days. And they're talking about the recalls, but also the fixes being provided by the dealerships too. And some of the consumers are probably coming to the defense of the brand too. Maybe there is some truth to the adage that there's no such thing as bad publicity after all.
Ford illustrates the ugly side of social media-based advertising: exploiting and promoting baseless prejudices by reprinting ignorant opinions. Like this misguided and misleading "thank you" posted at Thefordstory.com.
I am here today because 5 years ago, I was driving my 1993 Ford Ranger XL. Thats a midsize truck, but not midsize in saving my life. I have not ever written about this before, but I thought Ford (and all its engineers) would benefit in knowing that they have been instrumental in saving my life. The reason I can say this with certainty, is because of the nature of my car crash. I ask you, if you were broadsided at 60+ ( I was on a highway in Ca) and all that saved you was your vehicles chasis..if you were driving say, a Honda..would you be here reading this?? Maybe, but not likely. All that happened to me was, I had a heck of a bent truck frame (rear suspension) and a minor seat belt bruise! I almost tipped the truck over on its side, I was hit that hard..but luckily, she righted herself in time! (I know its silly, but you got to name your trucks) This was my first Ford, and god willing not my last. I may have lost traction, due to the road being wet..but I tell you I would not be soo lucky driving anything other than a Ford. Thank you for all your hard work and dedication. I just thought it would be nice to tell someone. Thanks..I could never be more grateful for your company, God bless you.

Your friend,

Rose
[Note: the Ranger pictured above is not the one from the wreck]