Categories:
Toyota's line of engine/body mashups continues, this time with their upcoming Mazda2-based subcompact powered by Mazda's SkyActiv engine family.
I've been driving the 2014 Mazda 6 GT w/ Mazda's SkyActive Technology Package for about a week now. It's a stunner, looking for all the world like the kind of sports sedan Aston Martin would build if it had any stones. On top of that, the car has some seriously trick fuel-savings features and, I must admit, handles brilliantly (even on my tester's Blizzak winter tires). For each of the Mazda's highs, however, there is a low, and I will do my very best to remain objective as I share these, leaving you, dear reader, to decide whether the highs outweigh the lows.
Get comfy, then. We're about to get weird.
As other manufacturers downsize their offerings to meet ever-increasing fuel economy milestones, Mazda's SkyActiv program utilizes engine geometry to hit those marks, resulting in the automaker's current offerings looking rear-wheel drive while feeling front-wheel drive.
Mazda is delaying the launch of the North American-spec SKYACTIV-D diesel engine, as engineers grapple with getting the engine to meet both emissions and performance benchmarks in North American spec.
While other automakers explore hybrids and new tech in their pursuit of better fuel economy, Mazda is concentrating on refining the more than century old internal combustion engine. The automaker told Automotive News says that it expects to achieve 30% better mileage with its next generation of ICEs than the fuel economy of its relatively new line of Skyactiv engines currently being rolled out. Called Skyactive 2, the next gen gasoline and diesel engines will debut around 2020, according to Mitsuo Hitomi, who heads Mazda's powertrain development. "If we want to dramatically improve fuel economy from here, the only route is through lean burning," Hitomi said at briefing at Mazda's Yokohama technical center. (Read More…)
Though Toyota and Nissan may be leading the charge to a hybrid plug-in future, it's Mazda who, once again, leads the Environmental Protection Agency's fuel economy list for the 2013 model year with an average of 27.5 mpg.
The mainstream compact car segment is the perfect example of the infamous "driving appliance." The Corolla and Civic sell in enormous volume because they are the middle-of-the-road "white bread" option, not in-spite of the vanilla. Unlike many in the automotive press, I don't find anything wrong with that. In fact, I love me some Wonder Bread. But sometimes you feel like a pumpernickel, and that's where the 2014 Mazda3 comes in. Mazda was so excited about their new loaf that they invited me to spend the day with them in San Diego. Want to know if you should spend 5+ years with one? Click through the jump.
The new 2014 Mazda3 is getting rave reviews for its improved looks to go along with Mazda's typical best-of-class driving dynamics. Last month, Mazda had its best August sales ever in the United States, with slightly over 28,000 units sold.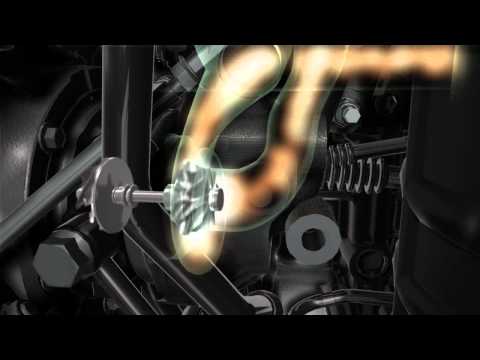 Citing what they say is a need "to accommodate final emissions testing and certification," Mazda confirmed to Automotive News that the U.S. launch of the diesel powered Mazda6 will be delayed from the end of this year until late April 2014.
Whenever I talk to car shoppers, the Mazda6 comes up. No, it's not because people are confused if it's a "Mazda 6″ or a "Mazda6″ or a "Mazda Mazda6." Although, it does top the Land Rover Range Rover Sport Autobiography for the strangest name on the market. (I prefer to call it a Mazda6.) The reason Mazda's mid-sized sedan comes up, is because it seems to be a car often shopped, but rarely purchased. In June, it scored 14th in sales for the segment. Surprised? I was. Even the Chrysler 200 and Dodge Avenger (9th and 12th place) outsold it by a wide margin. The low sales numbers piqued my interest enough that I hit Mazda up for a cherry red model to see why.