Categories:
Financing a Ford and looking to bolster your monthly payments? The automaker has an idea: rent your car to others.
So many rusty Junkyard Finds lately! We had the Krusty Kressida earlier this week, and then a whole week of corroded Coloradans before that. Now we're returning to San Francisco, where cars parked close to the ocean dissolve in strange top-down fashion thanks to the constant salt spray and chilly fog. I found this once-luxurious Fleetwood sedan in a Bay Area yard a few weeks ago. (Read More…)
Since we had some rusty Junkyard Finds recently and I just spent a couple of days driving around San Francisco looking at ocean-salt horror-story cars, let's continue with the Toyota Rust theme and check out this frighteningly oxidized San Francisco Cressida. (Read More…)
BMW's i3's success is helped by a number of government incentives in a few of the automaker's key markets, according to CEO Norbert Reithofer.
San Francisco's NBC affiliate is reporting on a new wave of vandalism sweeping the City by the Bay, car tipping. At least four Smart cars were flipped over Sunday night, by what one hooded-sweatshirt wearing witness described as a group of six to eight people wearing hooded sweatshirts. The case has drawn national attention, sparking the creation of a Facebook parody site, comments by the website totalfratmove.com, who called the car tippers "heroes," and at least one cheekily written article on the website regarded by many as the seedy underbelly of the car blogging world, The Truth About Cars. (Read More…)
Image from Twitter @craigsfrost
Positively or negatively, mass transit is often viewed as a social leveler. Rich and poor alike ride the subway in New York, London and Berlin. Atlantans of all economic and social backgrounds make use of MARTA's facilities, as they do in many other American cities where public transit is the most efficient way of navigating the inner cities. Of course, these are public systems, funded by fares and taxpayer money.
Unless they're air-cooled Volkswagens, cars in non-mountain California don't suffer much from the teeth of The Rust Monster. Sure, the rainy winters mean that leaky weatherstripping results in rusty trunk floors (especially in GM cars of the pre-1990s era), but plenty of 50-year-old street-parked California cars have solid sheet metal that leave Michigan residents in awe. However, all this goes out the window if you happen to live within a block or two of the not-so-aptly-named Pacific Ocean in San Francisco. During a trip to California last week, I spotted this victim of Outer Sunset District Rust in an East Bay self-serve yard (with a spectacular Halloween display). (Read More…)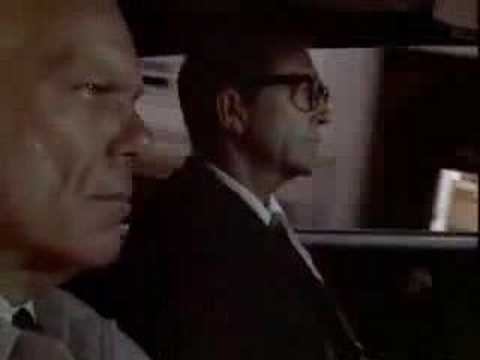 Over a year after the last domestic car dealership left San Francisco, Ford is hoping to gain a foothold in the Bay Area again with a series of "pop-up" showrooms.
"Pop-up" shops are short-term retail spaces located in trendy areas – often times, the temporary nature of the store is also a way to have some presence in an area where a long-term rental agreement would be too expensive. And in a market like San Fransico, where rents are sky high and local consumers are firmly in the "import camp", a pop-up showroom might not be such a bad idea.
The San Francisco Bay area will investigate a proposal to implement cost-per-mile driving, as a way to raise money for public transit and road repair while reducing pollution and congestion.

Every time I see an early NSX— which, sadly, isn't often— it reinforces my belief that the early 1990s were a golden age for the automobile. You had decent electronic engine controls instead of carburetors (and primitive might-as-well-be-carburetors 80s EFI), model bloat hadn't gotten totally out of hand, and the SUV revolution hadn't yet caused cup holders and other McMansion-esque gear to metastasize from every interior surface of every vehicle. Sure, we're now living in the Golden Age Of Engines— there's no arguing with the horsepower and efficiency numbers we're seeing from internal combustion these days— but I'll take the early 1990s. And the NSX. (Read More…)