Categories:
The Ford Mondeo Estate is in trouble with one Swedish automotive publication, thanks to how much it weighs.
With around 7.8 million vehicles from various automakers under recall thanks to defects in airbags supplied by Takata, the U.S. House Energy and Commerce Committee is reviewing the proceedings.
The General Motors recall train has boarded quite a few passengers since leaving the station in late February of this year. For one passenger, the 2002-2004 Saturn Vue (V-U-E, if you're Keith Sweat), it took some deliberation by the conductors and fare inspectors before allowing the compact crossover aboard.
While the parent company goes through the federal ringer over product safety, GM Financial is under the gun after receiving a subpoena from the U.S. Department of Justice regarding potential deceptive practices in subprime lending.
A while back Chrysler loaned me a Dodge Dart Limited with the 2.0 liter Tigershark engine and six-speed automatic transmission for the purpose of writing a review. That's how it works, they loan you the car, you write the review. A social contract, if you will. In this case, however, though I drove the car for a week and took scores of photos and copious notes, I decided not to write the review at the time. That sort of behavior comes with some risk, particularly if the next time you ask for a press car and they ask for a link to your last review. I had my reasons for putting off the review, and now that I've driven a Dart with the larger 2.4 liter motor, I'm glad that I waited, and I think Chrysler should be glad that I waited as well.
I'll explain all that gladness in Part Two, my review of the 2014 Dodge Dart GT 2.4 L, but everything has a backstory. (Read More…)
In late 2013, TTAC was invited to review the Jeep Cherokee. As the journalist assigned to cover the launch, I gave what I felt was a nuanced but critical assessment of the vehicle: that it delivered with respect to its off-road prowess, but left a lot to be desired in other areas, namely the on-road driving experience and overall packaging.
TTAC was alone in its criticisms, with other outlets heaping praise on the Cherokee for attributes that I felt were lacking. A backlash from readers, Mopar fans and other entities ensued, and we were left looking like a fringe element of anti-Cherokee cranks, despite what we as an organization felt was a fair and nuanced, if – ahem – slightly colorful review of the car. It turns out that in the end, we weren't alone.

It's happened, all in a neat confluence of threes. By my decree, the third generation of the Lexus IS has surpassed the BMW 3 Series. While BMW has been busying itself creating niches for increasingly grotesque vehicle-type-things, Lexus has turned out a pair of legitimately great sports sedans, first in the GS and now in the new 2014 IS. This from a company who's top sellers are Camry cousins.
Dear fellow Chrysler/Plymouth/Imperial/Dodge/DeSoto fans,
It appears that some of you are not happy with our man Derek's review of the new Jeep Cherokee. I can understand that; like many of you, I wanted the Cherokee to be a solid if not superior product. Today, however, I saw that Allpar.com's administrator has called for Chrysler to blacklist TTAC from future press vehicles. I thought I'd take a moment to discuss with you why an attitude like this is bad news for everyone, including the Mopar Nation or whatever the long-suffering group of Chrysler loyalists is being called at the moment.
My friends and neighbors have gotten used to the sight of a variety of brand new and nicely equipped cars that periodically show up on my driveway. They know that many (most? all?) of them are beyond my own means to own or lease so a frequent question I'm asked is, "who would buy that car?" Who would buy a 2013 Land Rover LR4? A snarky answer would be nobody, since it's a safe bet that most of the 600 or so new LR4s that get delivered every month in North America are leased, but my guess is that the typical buyers are affluent suburban families with children and maybe a vacation home on an unpaved road. Who else would drive a 7 passenger luxury SUV? (Read More…)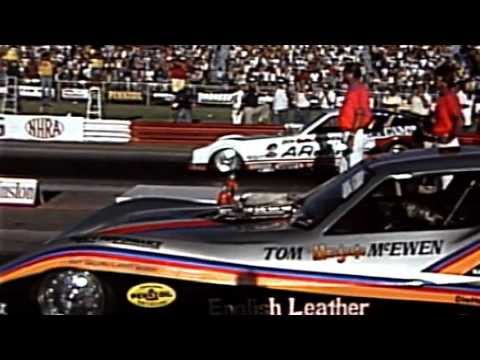 You may have heard that there's a movie about car racing coming out. For dramatic tension it's based on the real life story of two drivers, competing when the sport was very dangerous, whose relationship went from rivalry to respect to a deep friendship. Actually, there are two movies like that coming out. You're probably more familiar with director Ron Howard's $100 million F1 epic, Rush, which opens on Sept. 20th and centers on the competition between Niki Lauda and the late James Hunt. Made for about one tenth of that, and opening Sept. 9th is Snake and Mongoo$e, about drag racers Don Prudhomme and Tom McEwen. Snake and Mongoo$e had its worldwide premiere last weekend in conjunction with Reno's Hot August Nights cruise festivities that included a Barrett-Jackson car auction. With a million and a half car lovers congregating this weekend on Woodward for the Dream Cruise, the producers decided to have a Detroit premiere as well, and the film will be screened at the Palladium in Birmingham all weekend long.
(Read More…)