Categories:
Shifting gears into the warmer seasons affords the motoring aficionado many joyous opportunities.
Up here in the Eastern Sierra, with the threat of big winter storms passed, road crews sweep off the gravel concoction they'd spread during the thick of it—allowing for more spirited driving (and additionally, in my case, riding the superbike). Snow finally melts in the forested areas, opening up the gravel roads, Jeep trails, and whoop-de-doo punctuated singletrack to all manner of Off-Highway Vehicles (I like to rock a two-stroke dirtbike for this application).
The opportunity for really epic road trips can also be realized. (Read More…)
If you live in the Greater Toronto Area and hate me despite having never met me in person, I am inviting you to come kick my ass – at karting.
Sajeev writes:
One of the more (in)famous vehicles in junk car racing recently visited the big boneyard in the sky. It's particularly sad for me, as this vehicle helped me back into the driver's seat when I needed all the help I could get. The tenacious handling, phenomenal power complete with a BULLITT-worthy soundtrack in a brown station wagon; it was all positively insane. A sad tale indeed, but worth sharing from start to finish. So here's Mr. Brian Pollock, owner of this brutally competitive Ford Fairmont Wagon, to tell the tale. (Read More…)
Have you ever seen a supercharger kit that costs more than the car in question?  TRD's new supercharger kit for the Scion FR-S costs an astonishing $26,000, more than the MSRP of the FR-S itself.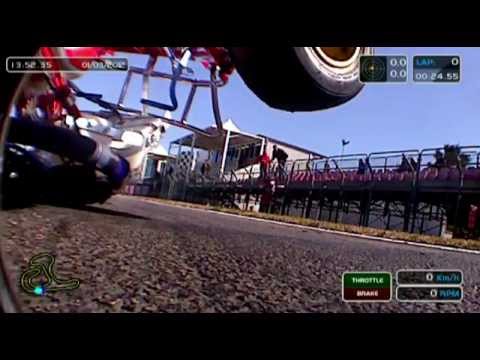 Rising star Evan York shared this on Facebook, noting that the crash was due to "tucking". But before you start picturing Ted Levine in Silence of the Lambs, let's figure out what that really means, and why it's done…
Some positions are dream jobs. Let's say that you're a car guy and that you like to paint and that you also happen to live in France. What could be a better job than being the official artist of the 24 Hours of LeMans race? François Bruère is that car guy and that's his dream job. I first came across François while he was setting up his display at the automotive art show & sale that was part of the Concours of America at St. John's festivities in suburban Detroit. Bruère has spent 30 years refining a style that combines hyperrealistic renderings of automobiles with sepia toned backgrounds, often historic, that give his work a distinctive, immediately recognizable style.
La Carrera Panamericana 2012 ran its third day yesterday, and we've got a report of a five-cars-over-a-cliff wreck during yesterday's race segment ending in Querétaro. (Read More…)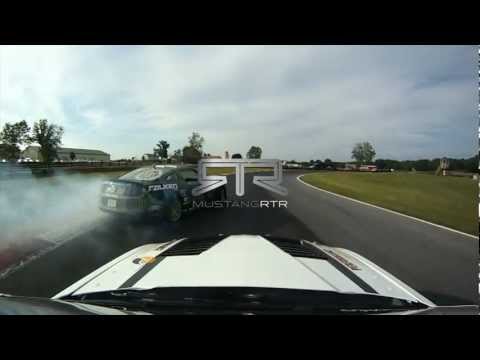 TTAC has some great Mustang coverage coming your way in about a week, including multiple tests of two different Shelby GT500 models ranging from a 168-mph blast down the back straight of Virginia International Raceway to a pedestrian-frightening growl through the streets of downtown Toronto. We're busy writing apology notes to Ford for the state of the tires on the VIR car — are those cords? — so in the meantime we'll distract you with this question: What's faster around a racetrack: a "drift car" or a "race car"? In this video, NASA regional director Chris Cobetto and awesome drift dude Vaughn Gittin, Jr. try to create some suspense out of a foregone conclusion. There's a more exciting video — for road racers, anyway — after the jump.