Categories:
Live in California and shopping for a Toyota Prius? Your bank account will love this news.
Locking the doors may not be enough to deter would-be thieves now, thanks to wireless technology.
More than two years after American Honda last produced meaningful sales volume with its first Insight, a second Insight arrived to tackle the Toyota Prius head-on.
Only it didn't, because it couldn't.
The Insight's death was reported here at the end of last month. There was no accompanying shock, surprise or horror.
Though it has competed with a much lower base MSRP than the core Prius model, the Insight is a 42 mpg car fighting against the hybrid, a 50 mpg Prius. (Read More…)
Though it may be a while before the fourth-generation Toyota Prius leaves the assembly line, it may be worth the wait as far as batteries and drivetrains are concerned.
Once set for production in the spring of 2015, the fourth generation of Toyota's Prius will instead enter production beginning in December of said year.
Dave writes:
Hi Sajeev -

I live in Brooklyn and I have a 2011 Prius that I still owe about $10k on. Before mocking my choice of personal transportation, remember that driving dynamics mean next to nothing when you live in a place where it's hard to go above 40 MPH at any given time and the roads resemble 1990's Kosovo. That said, my best friend is the service manager at a Volvo dealership and she just received a 1993 Volvo 940 wagon on trade. (Read More…)
Marc writes:
Hi, I haven't seen this addressed anywhere.

I have 2006 Lexus RX400H with 106,000 miles. The vehicle is bulletproof never having a repair, it even has it's original brakes. I traded in a 2000 RX 300 for it. The 300 also never had a repair. (Read More…)
The father of the Prius and Toyota chairman Takeshi Uchiyamada foresees hybrid sales climbing from 13 percent of global sales today to 20 percent in the near future.
Last time TTAC looked at the Lexus GS Hybrid, Jack and I descended upon Vegas, drank too much, shared too much and one of us got purse-slapped (it wasn't Jack). In other news, Jack found the GS a willing partner on the track, I kept drawing comparisons to the Volvo S80 T6 and Hyundai Genesis, and both of us agreed the GS 450h would be the car we'd buy. Despite telling you all that we would have a full review in "a few months," it has in fact been "a few years." Since that pair of articles hit, the luxury hybrid landscape has changed dramatically.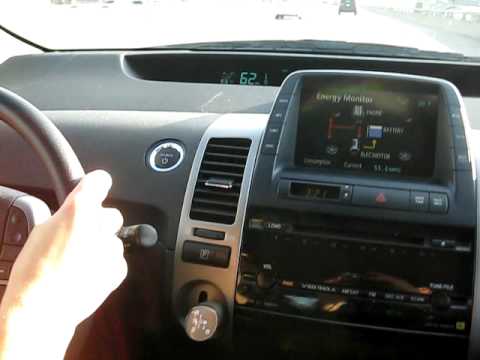 Mishie writes:
Hi –

I love your blog. Its been an invaluable resource in my efforts to purchase a car. I have a pretty long daily commute and I'm a bit of a greenie so I'm really interested in purchasing a hybrid. I've looked at a number of models including the new Honda Accord hybrid but I've hesitated in buying the model I really wanted – the Prius – because of reports of acceleration and braking issues. Do those issues still persist? (Read More…)