Categories:
A few days ago I breathlessly described the highlights of old Porsche ownership – the immersive driving experience, the camaraderie among like-minded enthusiasts, and the opportunity to meet people through sharing the fun with others.  In a cliffhanger, I also hinted that there were some downsides to driving that type of car everyday… of course it's not always halcyon days of empty roads and spirited drives.  I made that intimation for two reasons:  Sometimes the car can grate on the nerves of even its biggest apologist, whereas the remainder of the time it's broken, with that same apologist's wallet in peril.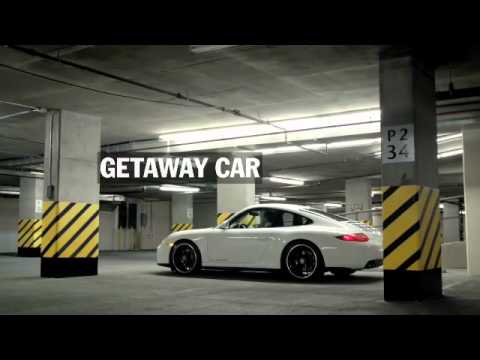 Having detailed previously both the ultimate and proximate causes of how I ended up – by choice – with a nearly 20 year old Porsche 911 as my sole vehicle, the next logical step is to chronicle the highlights (and lowlights) of the ownership experience.  If you suspect that the high-maintenance, although not particularly high-performance car would begin to fade into the background of modern life through daily use, you'd be mistaken.
In my previous entry I recounted how I forsook other marques and at the eleventh hour turned my hymnal to 993 while shopping for my first car, but I didn't elaborate on why I had such an interest in the ass-engined Nazi slot cars in the first place.  You might think that I was seduced by how effectively the evolved Beetle enhanced my countenance the first time I caught my reflection against the glass façade of one of Atlanta's concrete canyons, or how a previous generation of my occupational forebears made a Guards Red "Turbo-look" M491-optioned neunelfer a de rigueur part of "the look" for anyone with more than a modicum of ambition, along with slicked-back hair, Oliver Peoples glasses, and red suspenders, but you'd be mistaken – it goes a bit deeper than that.  Despite a litany of transgressions against their most faithful devotees, Porsche ensnared me from an early age.
Please welcome our newest contributor, TTAC reader David Walton
Like many automotive enthusiasts of my generation, my childhood was spent furtively devouring the latest missives from Brock Yates, Peter Egan, John Phillips, David E. Davis, Jr., and their countless imitators while ignoring my school lessons. I was preoccupied by some weighty existential topics, including but not limited to whether or not my first Ferrari would be Rosso Corsa. This rabid devotion continued up until my 16th birthday, which roughly coincided with the realization that my parents weren't going to buy me anything cool or fast, and that I wasn't going to buy myself anything cool or fast anytime soon.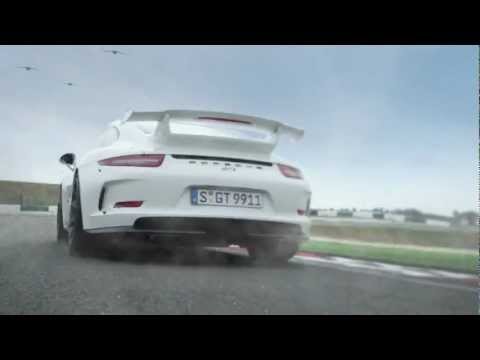 I have not had the opportunity to drive the newest iteration of Porsche's 911 GT3. I probably won't until somebody I know buys one. But I have driven the 991 Carrera S with the 7-speed manual transmission, and plainly put, it's a crappy gearbox, the polar opposite of the enjoyable unit in the 997. The shifter feels balky and soft, the clutch is heavy and feels oversprung. It is the furthest thing from enjoyable. Purist tendencies be damned, I would get a PDK 911 in a heartbeat rather than dealing with the awkward, artificial stick shift. Apparently I'm not alone.
The swan song of the 996 Porsche 911 was the "40 Jahre 911", designed to commemorate the car's 40th anniversary. Although it was a rear-drive, naturally aspirated Carrera, it shared the widebody look of the all-wheel drive and turbo cars, and inspired legions of badge concious buyers to check the option box the the "911″ badge, rather than suffer the indignity of having "Carrera" without an accompanying "S".
Before the 993 Targa came along with its fancy sliding glass roof, Porsche 911 Targas had real lift-out tops, just like the best 1990′s Japanese sports cars did (no doubt emulating what was perceived to be a suave alternative to a real ragtop). It looks like the 991 Targa will be returning to those roots.
Are you ready to have the value of your car double while you own it? From $25,000 to $50,000 and beyond? And are you ready to experience this appreciation for an incremental maintenance cost of between $2,400 and $5,000 a year?
Then Bloomberg has a car for you. Just make you read the article instead of staring at the pretty pictures.
In exchange for the loss of the third pedal, we now get two variants of the Porsche 911 Turbo. A standard car with a 3.8L 520 horsepower flat-six and a Turbo S with 560 horsepower. Rear-wheel steering is also in place, much like the GT3, while active front and rear spoilers will give d-bags twice the aerodynamics to manually deploy while stuck in traffic.
I used to work for Porsche. You already know this because I mention it in most of my stories, hopeful that you will go tell your friends "TTAC has a guy who used to work for Porsche!" to which they will reply: "Used to? Road & Track has fifty people who still do."
Just kidding. The cars get good reviews because they're damn good. I know this because when I worked at Porsche I had several 911 company cars, and the ones I didn't crash drove tremendously. This sentiment was not echoed by my rear seat passengers, who often said things like: "This is really cramped!" or "You want to give this up to be a blogger?"
When I worked there, I had two main questions on my mind at all times. Traditionally popular in the morning, the first one was: "Can I get away with a two-hour lunch today?" But when I got back from lunch around 2:30, the rest of the day was spent pondering the second one: "What the hell competes with the 911?"
When Tom Cruise and the Porsche 928 were taking their star turn together in Risky Business, the star had to be taught how to use a clutch pedal for the driving shots. This is faintly ironic because the 928 was the original iconic automatic-transmission Porsche, designed to use a slushbox from the jump by Ernst Fuhrmann and intended to be a continent-cruiser grand-touring car instead of a wobbly-nosed air-cooled icon. (Read More…)
Bring A Trailer rarely disappoints, but today is an exceptionally fruitful day. Not one, but three delightfully kitschy relics of the Reagan era are on sale, offering something for a broad spectrum of tastes, whether you like new wave, metal or the burgeoning urban genre known as "hip-hop".
The 2.7-liter 911S was so problematic that I named it as one of Porsche's Deadly Sins a couple years ago. Its engine failed with monotonous regularity, often between the expiration of the 12,000-mile warranty and the 50,000-mile mark on the odometer. The 1974 models usually lived a bit longer because they didn't have thermal reactors, and the 1977 models had improved Dilavar head studs, but none of the "S" cars were reliable in any modern, or even contemporaneous, sense of the world. In the thirty-five years since the model was replaced with the "Super Carrera" three-liter, however, the aftermarket has managed to address the core issues and build reliable replacement engines for these otherwise charming classic coupes.
As the snow started to fall in Central Ohio this past weekend, I fired up my own aircooled 911 and took it downtown to meet a restored example of its ancestors.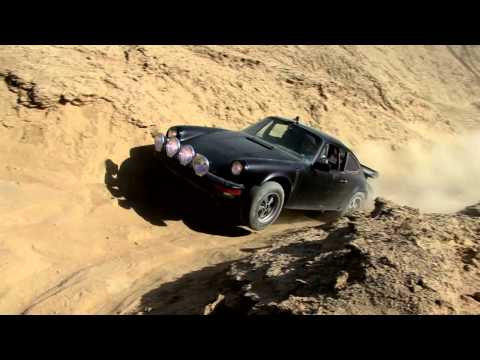 Lost in all the hysteria which surrounds the VW Type 1 and its descendants is the fact that Dr. Porsche chose a rear-engined car at least partly for reasons of traction and mobility. The roads of post-Great War Europe weren't all butter-smooth Autobahnen, you see.
Porsche's marketing machine would have you believe that you need to buy a Cayenne to drive over a speedbump, but as you can see in this video, a 1983 911SC with some chunky tires can do the business. Check it out… but turn down the volume on your computer, the soundtrack is by "DISTURBD" or "STAIND" or some other group of no-talent djent-whackers.